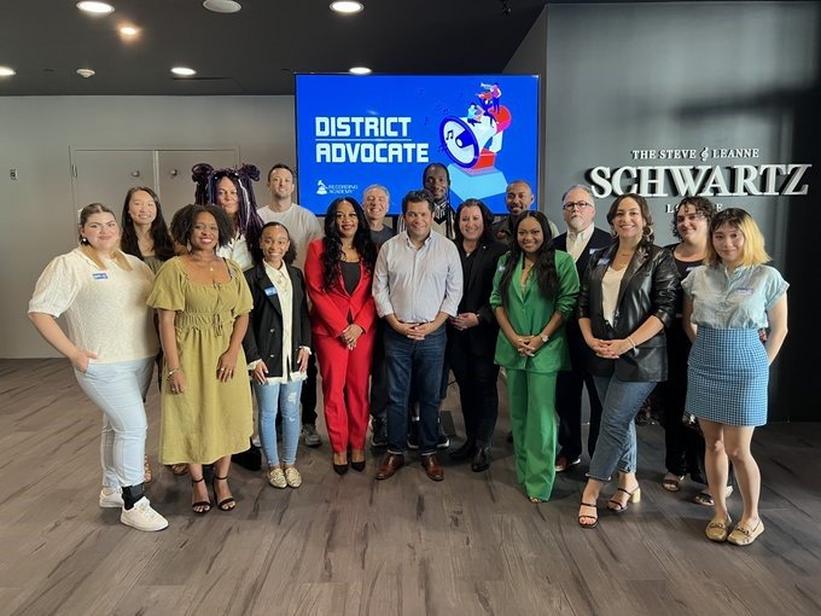 Rep. Jimmy Gomez and LAC DA
Photo: Rodin Eckenroth / Getty Images for the Recording Academy
list
Looking Back On 2022: One Of The Recording Academy's Most Successful Years In Advocacy
From the PEACE Through Music Diplomacy's passage into law to the return of District Advocate Day, 2022 was a banner year for Recording Academy Advocacy.
Advocacy
/
Jan 9, 2023 - 10:12 pm
Now that the first week of 2023 has come to a close and preparations are made for the work ahead in the 118th Congress, Recording Academy Advocacy would like to take a moment to look back on the many Academy victories our members helped accomplish for the music community in 2022.
This way, the team aims to celebrate one of the Recording Academy's most successful and impactful years in advocacy.
The PEACE Through Music Diplomacy Act Was Passed Into Law
This victory for music people occurred on Dec. 23 as part of the 2023 National Defense Authorization Act (NDAA). Its passage will use music and music-related global exchange programs as a tool to build cross-cultural understanding and advance peace abroad.
The Fight for Performance Rights Reached Historic Milestones in the House and Senate
The House Judiciary Committee passed the American Music Fairness Act (H.R. 4130) out of committee on Dec. 7. The favorable voice vote — with no recorded votes against the bill — marks the most significant action by Congress on performance rights in the last 12 years.
Read More: The House Judiciary Committee Passed The American Music Fairness Act: What You Should Know
On Feb. 2, the House Judiciary Committee held a hearing on the American Music Fairness Act, allowing lawmakers to hear directly from music creators — including Memphis Chapter Governor Boo Mitchell — on the importance of receiving compensation when their work is played on AM/FM radio.
On May 12, Sens. Alex Padilla (D-CA) and Marsha Blackburn (R-TN) introduced the American Music Fairness Act in the Senate.
This introduction exhibits the bipartisan and bicameral support for establishing a terrestrial performance right for sound recordings and ensuring that all creators are compensated for their work when played on AM/FM radio.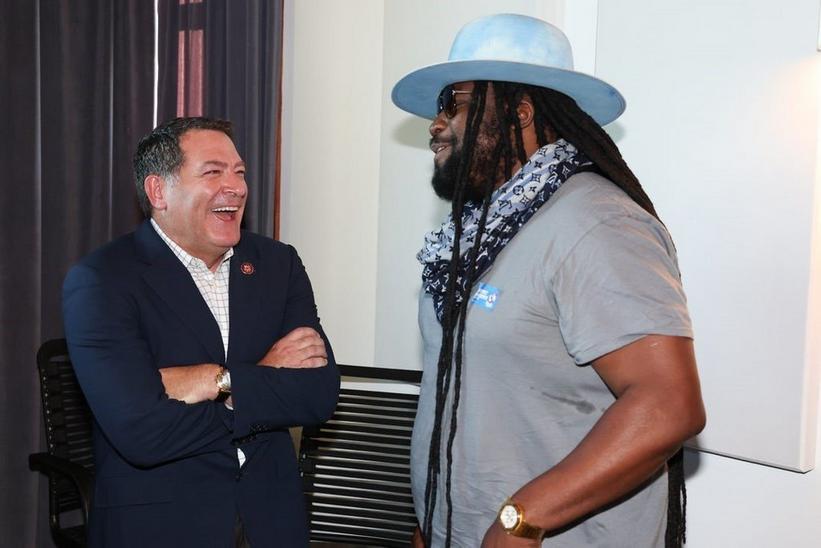 Rep. Mark Green with Gramps Morgan. Photo: Terry Wyatt / Getty Images for the Recording Academy
New Legislation Was Introduced to Protect Freedom of Expression
Reps. Hank Johnson (D-GA) and Jamaal Bowman (D-NY) introduced the Restoring Artistic Protection (RAP) Act into the House of Representatives on July 27.
The RAP Act, which is the first of its kind on a federal level, intends to protect a creator's right to free expression by limiting the use of song lyrics and other creative works as evidence in federal court.
Its introduction marked the beginning of an important fight to protect artists' freedom of expression in all genres.
Advocacy Wins in States Across the Country
On September 30, California Governor Gavin Newsom signed AB 2977, the Decriminalizing Artistic Expression Act, into law, marking the first of its kind to be enacted on a state level. The Recording Academy spent much of 2022 working with California State Assembly and Senate members to ensure its passage and protect artists from having their creative expression used against them in a trial.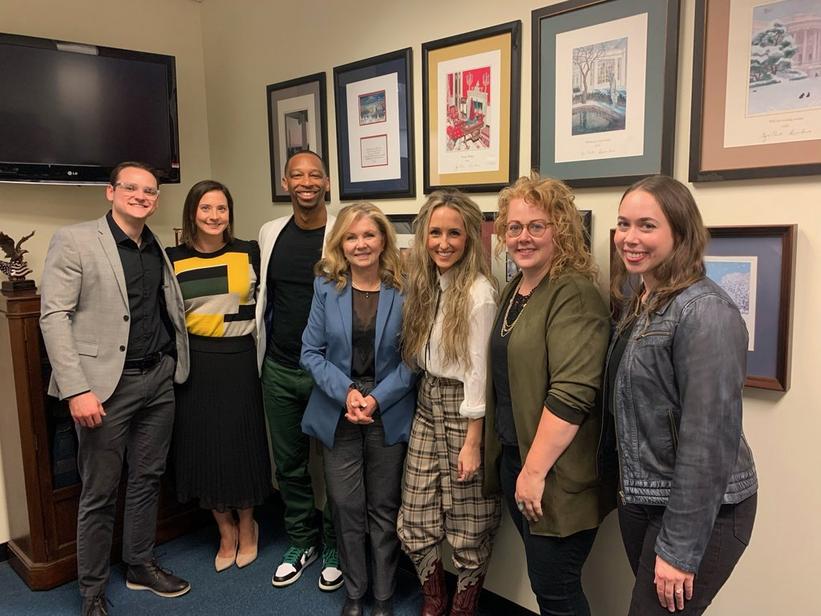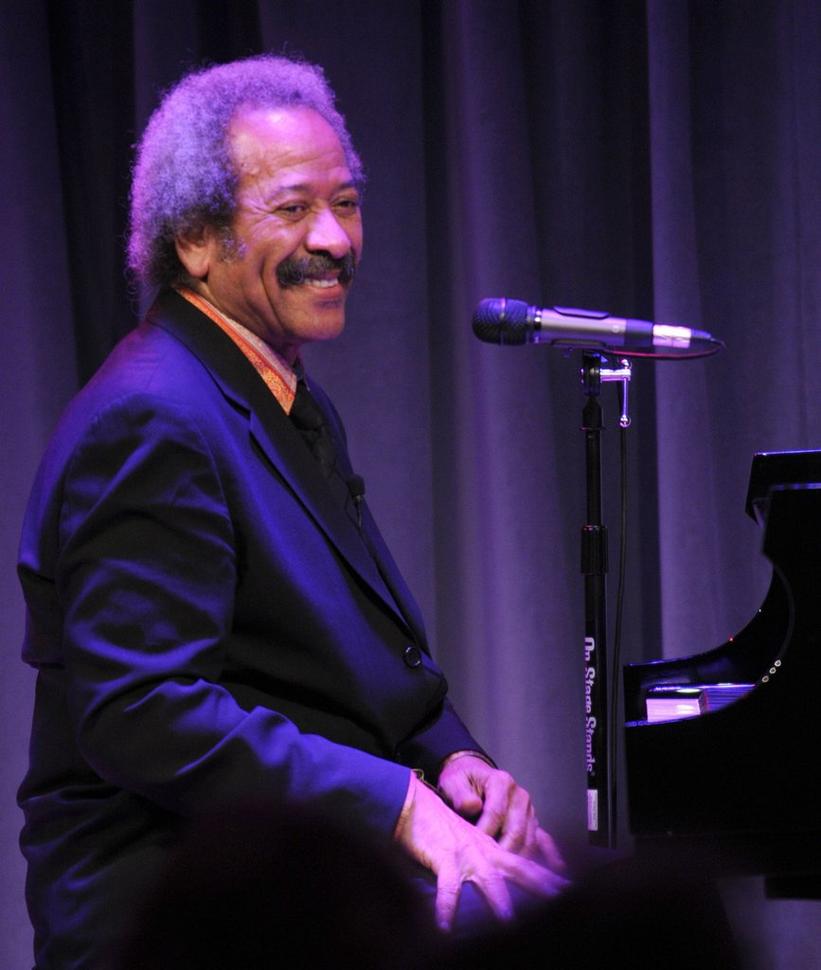 Allen Toussaint. Photo courtesy of the Recording Academy.
Louisiana:
After years of effort from the Recording Academy, Louisiana Gov. John Bel Edwards signed the Allen Toussaint Legacy Act into law on June 15. Named after the late Louisiana music legend Allen Toussaint, the law protects a person's "right of publicity" to prevent their image and likeness from being exploited for commercial purposes.
Georgia:
The Recording Academy worked successfully in Georgia throughout the year with key stakeholders like Georgia Music Partners to form the inaugural Joint Georgia Music Heritage Study Committee, a bipartisan committee of state legislators tasked with identifying policy recommendations to strengthen the state's music ecosystem.
The Recording Academy also worked to pass the Truth in Music Advertising Act and the True Origin of Goods Act, which was signed into law in May. 
The CASE Act Took Effect
On June 16, the Copyright Claims Board (CCB) officially began accepting copyright cases following the implementation of the Copyright Alternative in Small-Claims Enforcement (CASE) Act, which was signed into law in 2020 after years of lobbying by the Recording Academy and its members.
This marked a huge victory for independent creators and artists who will be empowered to protect their work.
Second Largest District Advocate Day Yielded Results
Nearly 2,000 Recording Academy members came together for the Recording Academy's first District Advocate Day in three years. Through nearly 200 meetings, Academy members reached 75% of Congress and covered 45 states (including the District of Columbia) advocating for pro-music legislation including the HITS Act, PEACE Through Music Diplomacy Act, American Music Fairness Act, and the RAP Act.
Read More: District Advocate Day 2022 Is A Wrap. What Was Accomplished, And How Do We Move Forward?
GRAMMYs On The Hill Returned After Three Years
After three years off due to the COVID-19 pandemic, GRAMMYs on the Hill returned for its 20th anniversary honoring Rep. Michael McCaul (R-TX), Rep. Ted Deutch (D-FL), and 5-time GRAMMY winners Jimmy Jam and Terry Lewis. The day after the Awards dinner, GRAMMY winners and nominees took to Capitol Hill to meet with Members of Congress to advocate for pro-music legislation.
The Recording Academy looks forward to continuing this work throughout 2023 — and continuing the fight for all music people worldwide.