The Recording Academy's National Advocacy Committee Comprises Prominent Music Creators
The Recording Academy is an organization by, for and of music creators. The only Washington-based trade association that only represents music's creators, its positions are determined by an Advocacy Committee of leading working music makers who work in an array of creative endeavors, including performers, producers, songwriters and studio engineers.
Yolanda Adams, Committee Co-Chair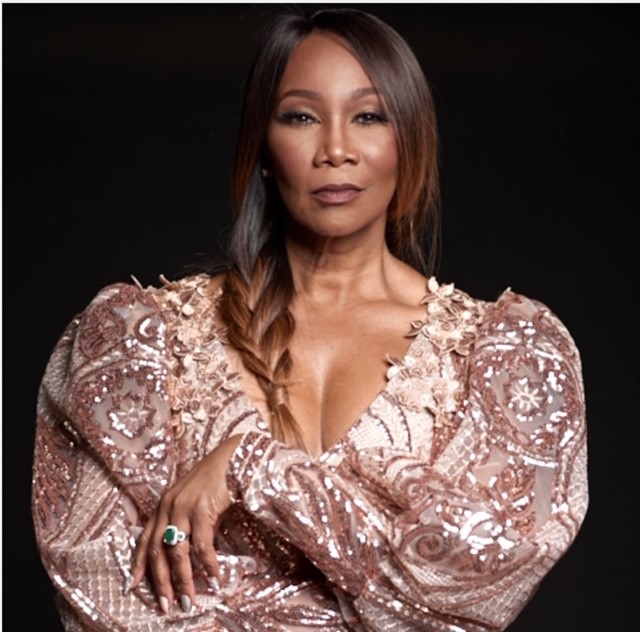 Named Billboard No. 1 Gospel Artist of the last decade (2009), Yolanda Adams is a four-time Grammy Award-winning artist whose music heals and inspires the hearts of millions across the world. She has triumphantly carried the torch for Contemporary Gospel and Inspirational music by way of thirteen glorious albums. Exceptionally blessed with one of the most potent voices of faith, this Houston-native and one-time schoolteacher has been a stately beacon of God's light. Earning numerous accolades for her shining efforts, Adams is the first artist to win an American Music Award for Contemporary Gospel. Pioneering the blend of Modern Gospel with R&B and infused with a touch of jazz, she transformed the musical landscape of traditional gospel. Her anointed catalog of music, voice, and talent is legendary acclaimed with over three decades of tenure. Adams established mentoring programs for underprivileged youth through founding the Voice of an Angel Foundation. Additionally, she extends support to numerous charities such as the United Negro College Fund, Disney Dreamers Academy, MusicCares, and the Alpha Kappa Alpha Sorority Inc. In 2017, Adams merited induction into the Gospel Music Hall of Fame. She recently earned her first Tony Award nomination for writing an original score for Spongebob, The Broadway Musical, and is Soul Train's 2019 Lady of Soul recipient. Adams is currently a host of the nationally syndicated radio show, The Yolanda Adams Morning Show. Above all, she's an exceptional mother to her only daughter, Taylor Crawford.
Andrew Joslyn, Committee Co-Chair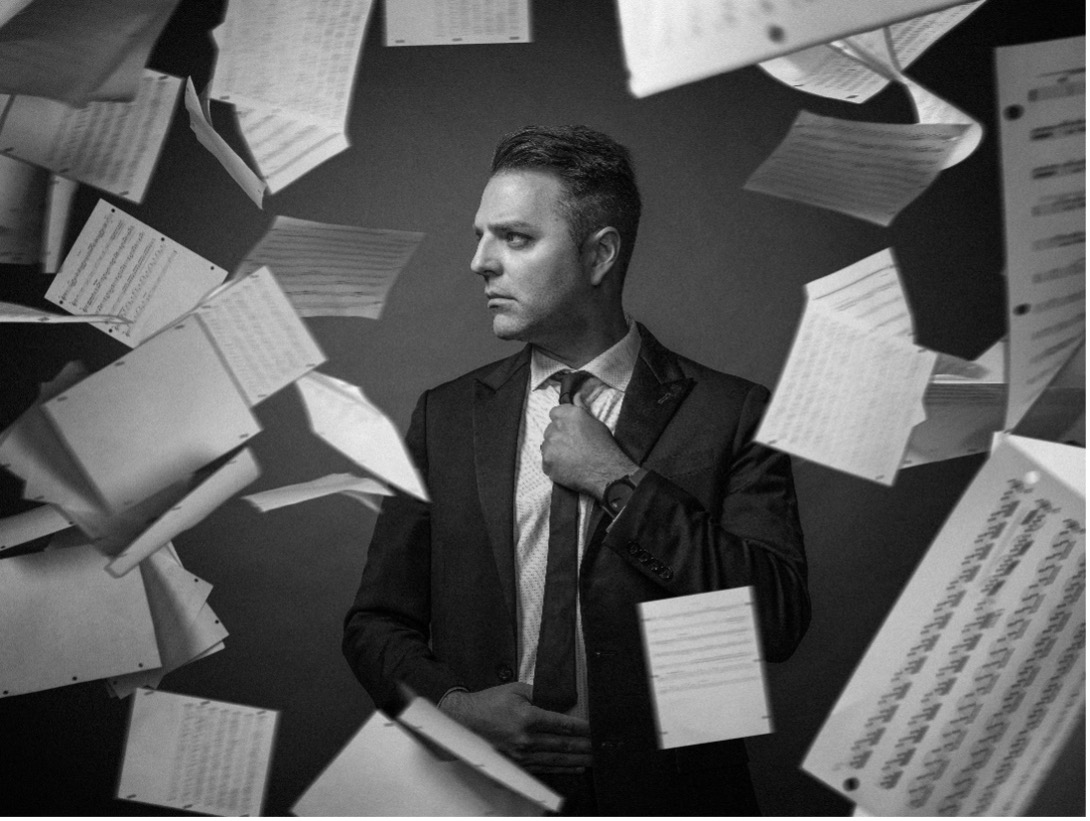 Andrew Joslyn, composer, orchestrator, and violinist is an award-winning musical polymath whose passion for collaboration has led him to work with a remarkably diverse group of world-class artists, touring the world, performing, co-writing and arranging music on over 400 songs throughout his career. Along the way he has amassed an extensive list of writing, orchestrating, recording and touring credits that include: Macklemore, Kesha, Judy Collins, Leslie Odom Jr., Lizzy McAlpine, Nancy Wilson (Heart), Blind Pilot, K Flay, Chase Rice, Tom Chaplin (Keane), Michael Bolton, Duff McKagan (Guns N Roses), The Seattle Symphony, and many many others. He currently runs his own music production studio in Seattle, and has scored several feature length films, and writes music for artists, labels, podcasts, music licensing houses, and commercials. He is also an avid music advocate with the Recording Academy, a board member of of SMASH (Seattle Musicians Access to Sustainable Healthcare), and a Mayoral appointment to the Seattle Music Commission.
Tammy Hurt, National Chair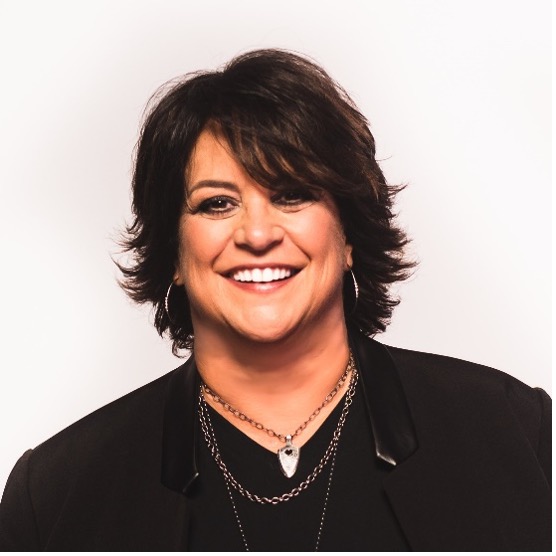 Tammy Hurt serves as Chair on the Board of Trustees of the Recording Academy®. In this role, she is the presiding officer of the Recording Academy and presides at all meetings of the Board of Trustees. She also chairs the Executive Committee and serves as a member of each Standing Committee, and in an Ex Officio capacity on every other committee appointed by the Board. She represents the Board of Trustees and, by extension, the Membership of the Academy in all Academy business, as well as all Academy events and functions. As an independent music industry veteran, Tammy Hurt has been a driving force in Atlanta's music scene for decades. An Emmy-nominated producer for her work with the Atlanta Symphony Orchestra, Hurt is the managing partner of Placement Music, a boutique entertainment firm specializing in custom music, scoring and licensing. FOX Sports commissioned the company for two consecutive Super Bowl broadcasts to create an original full orchestral score. Additional credits include Paramount Pictures, CBS, MTV, HBO, BET, Sony, Lifetime, Hallmark, NFL, NASCAR, "True Blood," "Dexter," "Drop Dead Diva," Mean Girls 2, and multiple custom placements in the indie film HITS, which debuted at the Sundance Film Festival. Hurt's most recent project, Sonic Rebel - We Made This With Our Hands, is a five-song instrumental EP that is a mashup of electronic, rock, glitch, dub trap, and hip-hop elements, releasing summer 2021. Recorded at Big Trouble Recording in L5P Atlanta, the project features Dan Gleason and Ben Homola from Grouplove, engineer TJ Elias, multi-instrumentalist Kevin Spencer on guitar, and Hurt on the drums. A co-founder of the nonprofit organization Georgia Music Partners, Hurt spearheaded the campaign to create and pass Georgia's first standalone music tax incentive, the Georgia Music Investment Act. She is a recipient of Catalyst Magazine's Top 25 Entrepreneurs and Ones to Watch Award and is an openly LGBTQ+ officer of the Recording Academy.
Rico Love, Vice Chair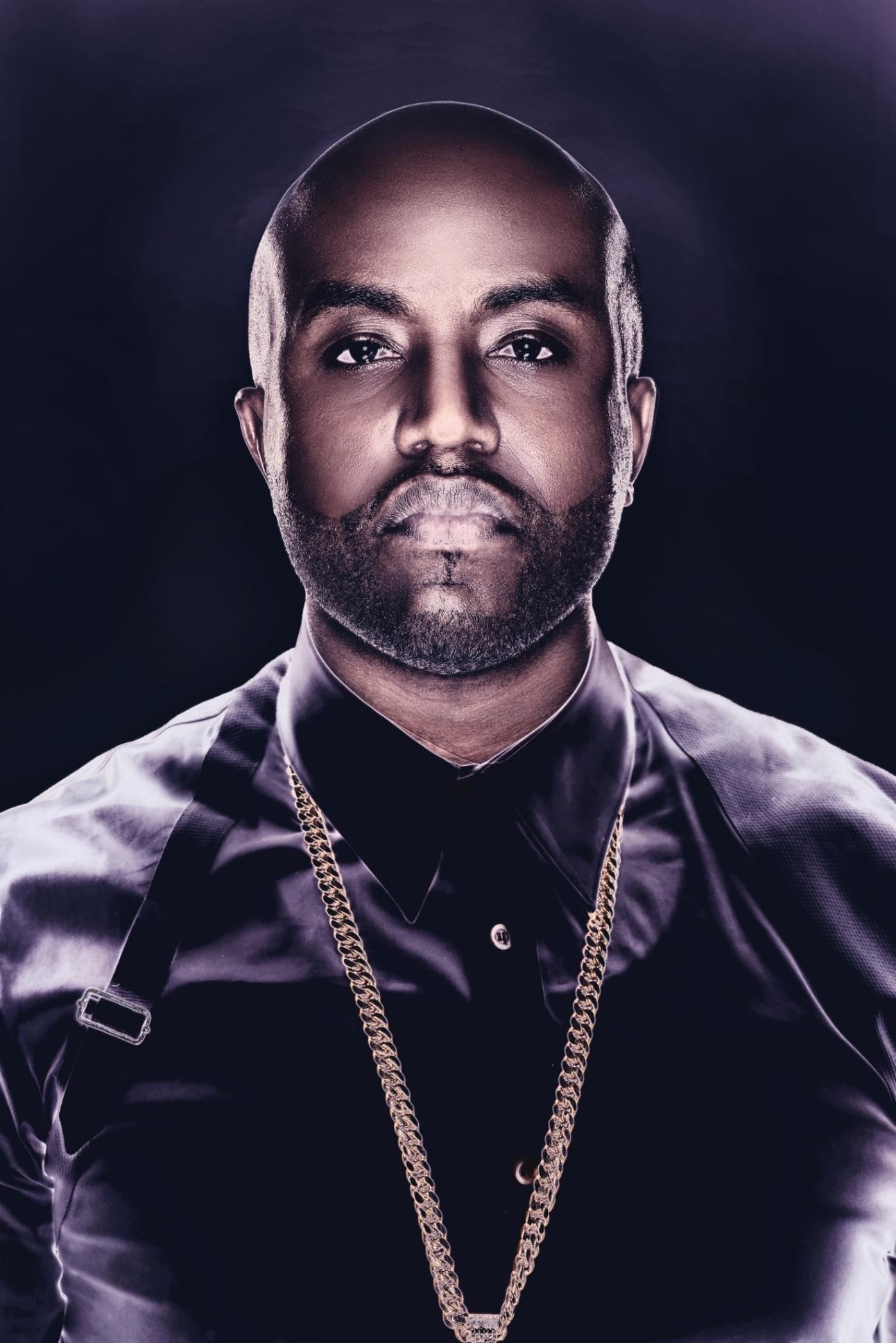 Rico Love is a three-time SESAC Songwriter of the Year. He has written and produced hit records for artists such as David Guetta/Usher ("Without You"), Romeo Santos ("Promise"), Usher ("There Goes My Baby"), Nelly ("Just a Dream"), Trey Songz ("Heart Attack"), Kelly Rowland ("Motivation") and has contributed to GRAMMY Award-winning works such as Beyonce's 2009 Best Contemporary R&B Album "I Am...Sasha Fierce", Usher's 2010 Best Contemporary R&B Album "Raymond vs. Raymond" and Usher's 2010 Best Male R&B Vocal Performance for "There Goes My Baby." Love continues to enjoy success as a songwriter and producer but is equally dedicated and passionate about his new music conference venture (We Love Music Conference) which is designed to educate, inspire and cultivate up and coming talent.
Evan Bogart, Trustee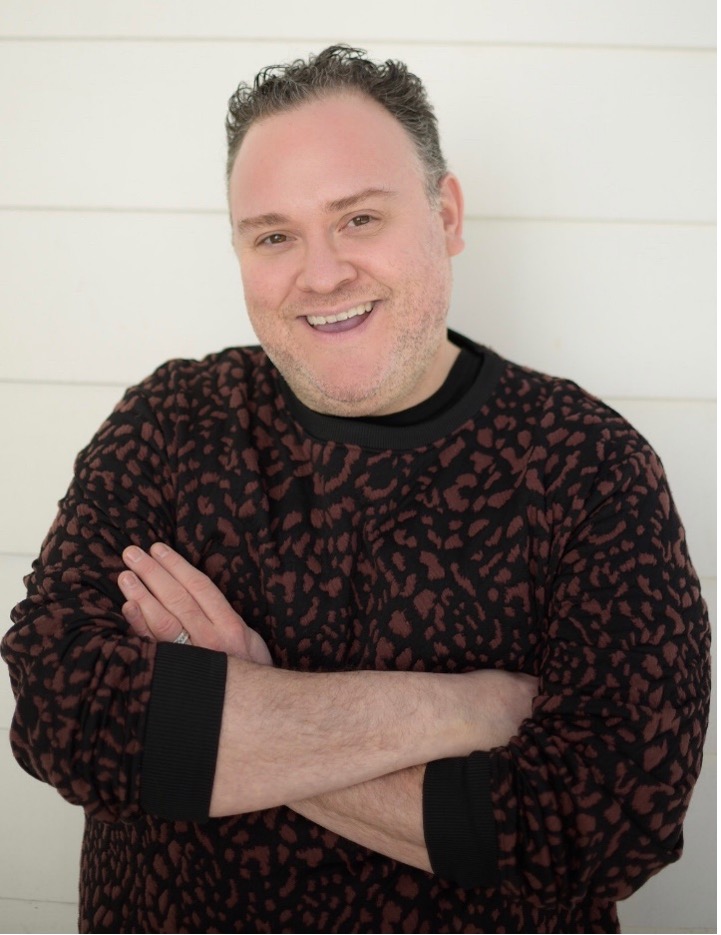 Evan Bogart is a multi-platinum Songwriter, Producer & Creative Executive who has notably crafted songs for Beyoncé (GRAMMY-Award Winning "Halo"), Rihanna, Madonna, Lizzo, Britney Spears, Demi Lovato, Jennifer Lopez and countless others. Son of Casablanca Records founder Neil Bogart, Evan began his career at Interscope, A&Ring albums for 2Pac & Eminem, before stints in management & as a booking agent, working with the likes of Maroon 5 & OneRepublic, in addition to signing 2x GRAMMY-Award Producer Of The Year nominee Ricky Reed and blues-rock artist ZZ Ward to his own ventures. Evan has served 10 years on the Los Angeles Chapter Board of The Recording Academy as President, Vice President, Governor and, currently, as National Trustee. He is also a founding member and Chair of the Songwriters & Composers Wing, a member of the National Advocacy Committee and a staunch advocate for music creators all-around.
Jennifer Hanson, Trustee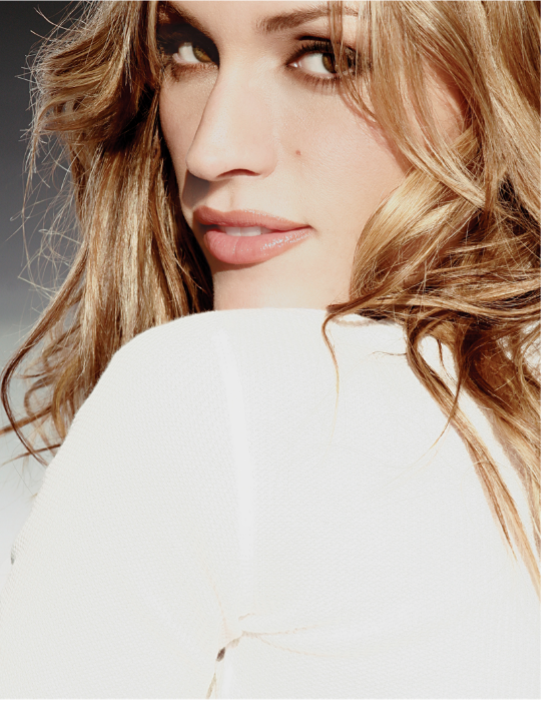 Critically acclaimed singer, songwriter and producer Jennifer Hanson first came on the scene with her Capitol Records self-titled, debut album. Her single "Beautiful Goodbye" went on to be a top 15 hit, the highest charting debut single by a new female artist for that year. Recording for both Capitol Records and Universal South during her extensive musical career, she is an ACM and CMT nominated artist as well as a multi-platinum, award-winning songwriter. The recipient of honors from BMI, NSAI, NMPA and ASCAP, her songs have been recorded by Kelly Clarkson, Michelle Branch, Gwyneth Paltrow, Jason Aldean, Tim McGraw, Billy Currington, Rascal Flatts, Mickey Guyton, Jana Kramer, Clay Walker, Tim Montana, Vince Gill, Pam Tillis, Don Williams, Gaby Moreno, Dave Audé and Dan Tyminski. She is responsible for such hits as "Leave the Pieces", the #1 single for Grammy-nominated duo The Wreckers, and "Let Me Down Easy", the #1 hit for Billy Currington. Hanson also wrote American Idol finalist Bucky Covington's Top 5 hit "A Different World", as well as "Country Strong", the title track from the Gwyneth Paltrow-Tim McGraw film, Country Strong.
Her songs have been heard in dozens of television shows, including The Voice, America's Got Talent, American Idol, America's Funniest Home Videos, The Kelly Clarkson Show, The Tonight Show, Good Morning America, Duets, The Sing-Off, The Fosters, Switched at Birth and Beauty & the Beast, and on major networks ABC, NBC, CBS, FOX, CMT, VH1, MTV, PBS, The CW, Showtime, Freeform, Netflix, Discovery Channel, Hulu, Paramount+, TV Land, Cox Communications and HGTV. In 2019 she formed LÒNIS, a writing/production project with GRAMMY award-winning mixer Nick Brophy. Their work has been featured in shows like Grey's Anatomy, The Bold Type, Younger, Station 19, Emily in Paris, Selling Sunset, Songland, Restored By The Fords, Love & Hip Hop: Atlanta, Black Ink Crew, Deadliest Catch, A Million Little Things, Roswell, New Mexico, The Hills: New Beginnings, Ghosted, Love is Blind, The One That Got Away and Heartland, as well as in national ad campaigns and promo spots for Target, XBOX, Ford, Coors Light, HHS, AdventHealth and other major brands. LÒNIS landed the title track in the Disney film Magic Camp, streaming now on Disney+. Their music can also be heard in movies such as the Kristen Bell comedy Queenpins, Vanessa Hudgen's The Princess Switch 3, as well as the Jennifer Lopez/Owen Wilson romantic comedy Marry Me, to name a few. Most recently, LÒNIS has the new 2022 campaign for the All-Electric Chevy Blazer and Chevy Equinox EV, as well as the worldwide spot for Adobe's latest Photoshop software. A former staff writer with Acuff-Rose and Sony ATV, she is currently signed with iconic music-publishing giant Peermusic.
Angelique Kidjo, Trustee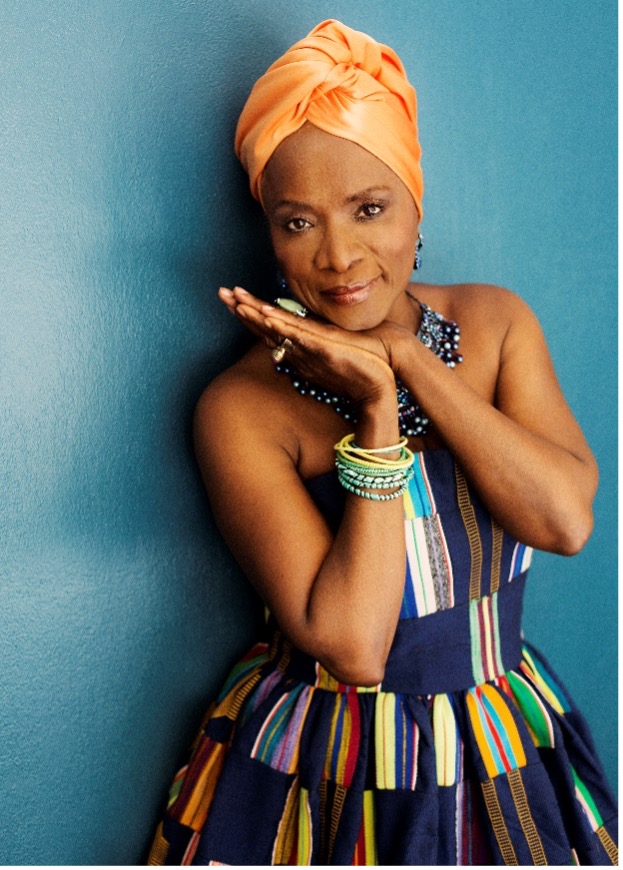 Five-time Grammy Award winner Angélique Kidjo is one of the greatest artists in international music today, a creative force with fourteen albums to her name. Time Magazine has called her "Africa's premier diva", and named her one of the most influential people in the world for 2021; The BBC, Forbes Magazine, and The Guardian have all highlighted her importance to the people of the African continent. She is the recipient of the 2015 Crystal Award given by the World Economic Forum in Davos, Switzerland, the 2016 Amnesty International Ambassador of Conscience Award, the 2018 German Sustainability Award, and the 2023 Vilcek Prize in Music.
As a performer, her striking voice, stage presence and fluency in multiple cultures and languages have won respect from her peers and expanded her following across national borders. Kidjo has cross-pollinated the West African traditions of her childhood in Benin with elements of American R&B, funk and jazz, as well as influences from Europe and Latin America.
Angelique also advocates on behalf of children as a UNICEF and OXFAM Ambassador. She created her own charitable foundation, Batonga, dedicated to support the education of young girls in Africa.
Harvey Mason Jr.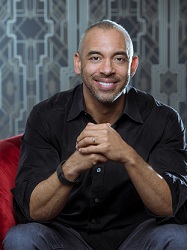 Harvey Mason Jr. is the CEO of the Recording Academy.
Todd Dupler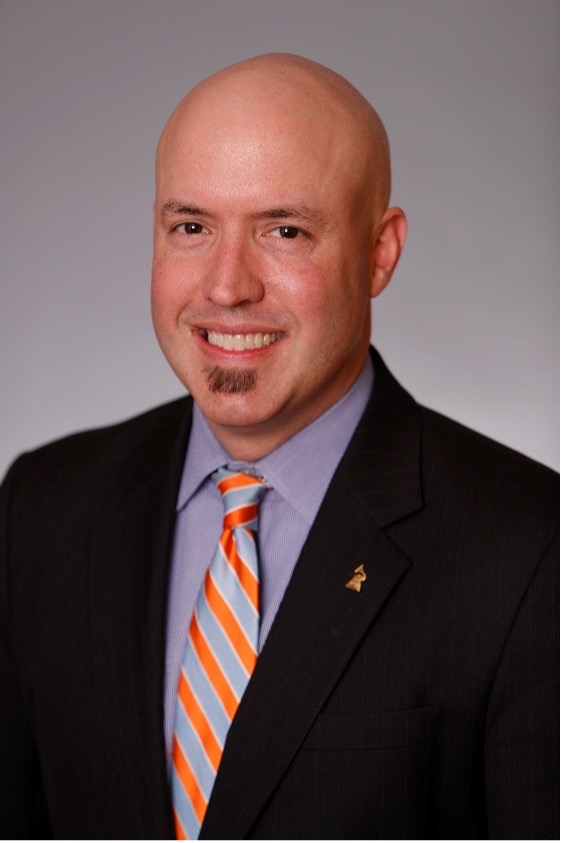 Todd Dupler is the Acting Chief Advocacy & Public Policy Officer of the Recording Academy.