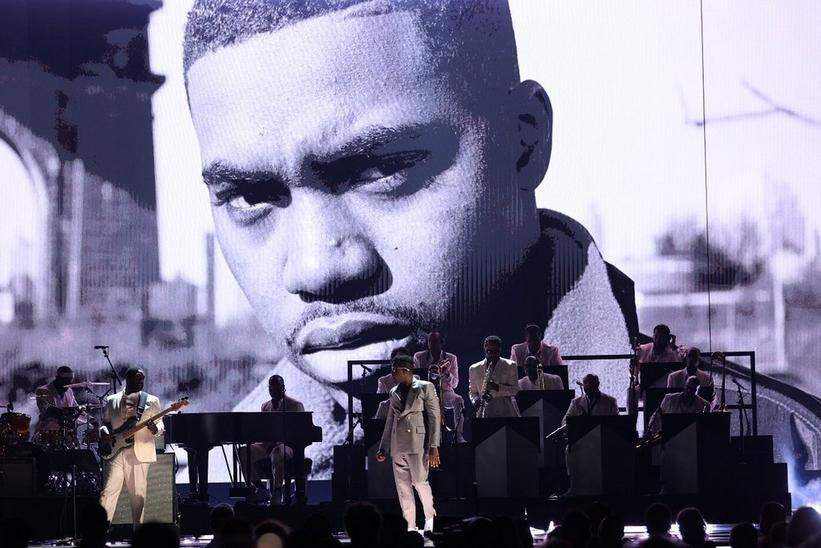 Nas performing at the 2022 GRAMMYs
Photo: Rich Fury/Getty Images for The Recording Academy
news
California Passes The Decriminalizing Artistic Expression Act: Why It's A Win For The First Amendment & Creative Expression
The California State Senate just passed the modest, common-sense act unanimously, which now goes to Gov. Gavin Newsom to sign it into law.
Advocacy
/
Aug 26, 2022 - 10:03 pm
Remember the Decriminalizing Artistic Expression Act (AB 2799), the California bill which was created to protect the First Amendment Rights of artists and stop the use of an artist's lyrics or creative expressions as evidence during criminal and civil proceedings?
The California State Senate just passed it — unanimously, after the California General Assembly did the same earlier this year. The bill now heads to Gov. Gavin Newsom's desk to be signed into law in the coming days.
For the Recording Academy, the legislation has been a priority of their ongoing advocacy efforts this year. While the bill is California-specific, it has the potential to set an example for the rest of the nation and mirrors other efforts already underway such as the federal RAP Act — which the Academy has also been closely involved with.
"Not having this legislation has allowed people to utilize people's creativity and lyrics against them when we know that's not fair," Recording Academy CEO Harvey Mason jr. recently said. "I don't think anybody in the studio when they're in their cars in their garage or when they're writing music, they shouldn't be thinking about, 'Is this going to be something that I shouldn't say in art and music?'"
"We should be able to express ourselves," Mason continued. "We should be able to say things that are on our minds and our hearts or in our imaginations without fear of somebody bringing this up in a courtroom."
To summarize the California bill, AB 2799 will protect artists from having their creative expression used against them as evidence in a criminal trial. The use of creative expression, specifically rap lyrics, in criminal proceedings has been an ongoing issue since the early 1990s.
There have been hundreds of cases where rap lyrics have been used to build criminal cases against artists, claiming that aggressive or violent lyrics are indicative of an artist's behavior.
But AB 2799 is about more than just rap lyrics. Music, literature, film, and all works of creative expression should be protected by the First Amendment.
The legislation is a modest and common-sense bill that will limit the use of creative expression as evidence in a trial and help protect artists and creators from unfair bias. It ensures that all artists are able to express themselves freely without fear of reprisal from the justice system simply because of the content of their art or because of biases held against their chosen art form.
AB 2799 is the first legislation of its kind to pass a state legislature and head to a Governor to become law. A similar bill was considered in New York earlier this year and will likely be reintroduced in 2023. And at the federal level, the Restoring Artistic Protection (RAP) Act was introduced in July by Reps. Hank Johnson (D-GA) and Jamaal Bowman (D-NY).
The Academy will continue to advocate to ensure AB 2799 is signed into law and to advance the RAP Act in Congress. Watch this space for more news on both fronts, and to keep up with Recording Academy Advocacy's fight for the rights of all music creators.
The RAP (Restoring Artistic Protection) Act Has Been Introduced In The House. Here's What It Means For Artists' First Amendment Rights.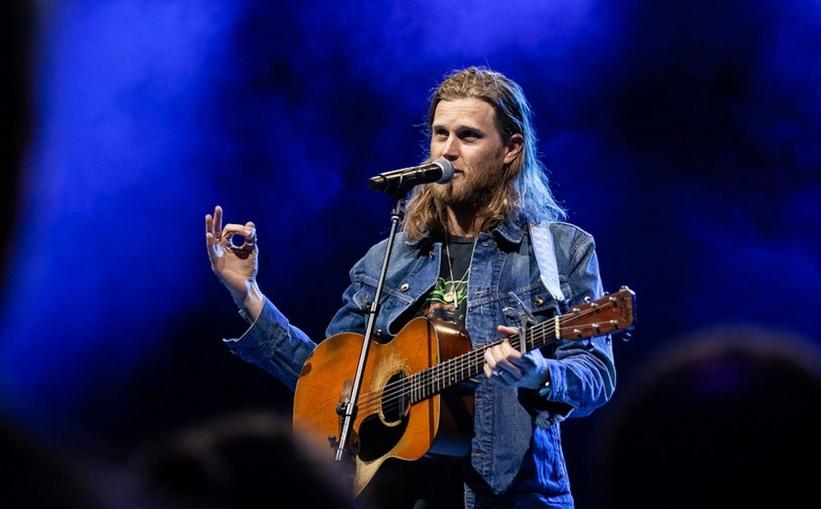 Wesley Schultz of the Lumineers performing at the Right Here, Right Now Mini Global Climate Concert Series at the Boulder Theater in Colorado on April 13, 2023
list
How The Recording Academy And United Nations Human Rights Are Tackling Climate Change: 5 Takeaways From The Right Here, Right Now Mini Global Climate Concert Series
The first activation of the Recording Academy's collaboration with United Nations Human Rights featured impassioned speeches about climate change and unforgettable performances from the Lumineers frontman Wesley Schultz and special guest Yola.
Recording Academy
/
Apr 28, 2023 - 04:58 pm
For centuries, music has soundtracked the fight for societal change and revolutions around the world. From the protest anthems of the Civil Rights Movement to the powerful songs fueling the protests in Iran, music has remained an essential ingredient in the ongoing battle for progress and universal equality. Now, the Recording Academy, in partnership with United Nations Human Rights, continues this long tradition of championing progress via music.
This month, the Recording Academy announced a partnership with several United Nations Human Rights-supported global initiatives that aims to promote global social justice via the power of music. The multifaceted campaign will invite leading artists to use their talents and platforms to advocate for United Nations Human Rights goals, including advocating for the rights of women and the LGBTQ+ community as well as a host of other human rights issues, including gender equality and climate justice.
The Right Here, Right Now Music initiative — a partnership between the Recording Academy and the Right Here, Right Now Global Climate Alliance (Right Here, Right Now) — aims to combat the human rights crisis resulting from climate change, a timely issue impacting vurnerable communities around the world.
The Right Here, Right Now Mini Global Climate Concert Series, the first activation in this newly announced partnership, addressed this important issue head-on. The concert, held in Colorado's iconic Boulder Theater on Thursday, April 13, enlisted major artists, including the Lumineerslead singer and co-founder Wesley Schultz and special guestYola, as well as leaders in the music and intergovernmental industries to call attention to the human rights implications of climate change.
The powerful performances from Yola and Schultz — combined with speeches addressing the importance of utilizing music as a tool to combat climate change — created an atmosphere of longing with an undercurrent of hope for the future.
"I wanted to show our support for these hosts, the Recording Academy and the United Nations [Human Rights], at this forum that addressed the interconnectedness of human rights and climate change," Schultz told the Recording Academy via email about his involvement in the Right Here, Right Now Mini Global Climate Concert Series. "As touring musicians, we can raise awareness about sustainable goals and inspire dialogue about the global climate crisis. As touring musicians, we can raise awareness and amplify calls to action for governments, education, businesses, and individuals to fight the global climate crisis.
"It is everyone's responsibility to help battle climate change," he continued. "But as touring musicians, we must work to seek out real solutions to the sizable carbon footprint that being on the road causes. That's why I'm working with an organization like Sound Future, who are working on finding systemic fixes to help touring become more carbon neutral."
The Recording Academy attended the inaugural Right Here, Right Now Mini Global Climate Concert Series in person. Below are five key takeaways from the collaborative launch event.
The Event's Location Was Chosen Deliberately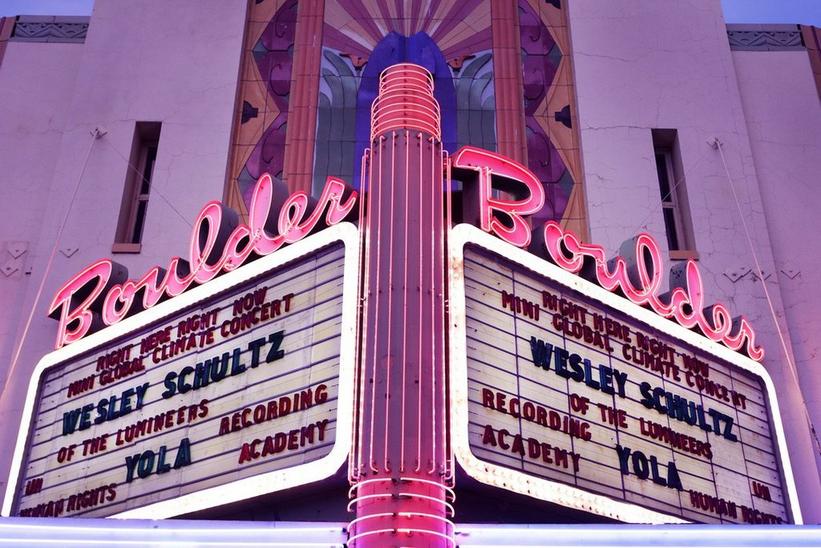 Outdoor marquee sign at the Boulder Theater in Colorado for the Right Here, Right Now Mini Global Climate Concert Series on April 13, 2023 | Photo: David Rose
David Clark, founder and CEO of Right Here, Right Now Global Climate Alliance, explained that launching the Mini Global Climate Concert Series in Boulder, Colorado, an area he described as a "hotbed" for climate justice, was a very conscious choice.
"We've got amazing national labs that are coming up with cutting-edge technology, cutting-edge data, research that's shaping the climate dialogue around the world," he said at the concert.
Boulder was also the home of last year's Right Here, Right Now Global Climate Summit, which hosted experts from over 100 nations, including Mary Robinson, the former U.N. High Commissioner for Human Rights and the President of Ireland.
The Climate Crisis Is A Human Crisis
The climate crisis already disproportionately impacts socially vulnerable groups: women, children, low-income families, and other historically marginalized communities.
"Human-caused climate change has already caused substantial and irreversible damage to ecosystems and livelihoods with disproportionate impacts on people in ongoing situations," Benjamin Schachter, UN Human Rights Team Leader for Environment and Climate Change, explained from the stage.
Schachter emphasized that countless lives have been lost due to the climate crisis already, and millions of people are displaced by climate and weather-related disasters annually.
Music Creates Powerful Connections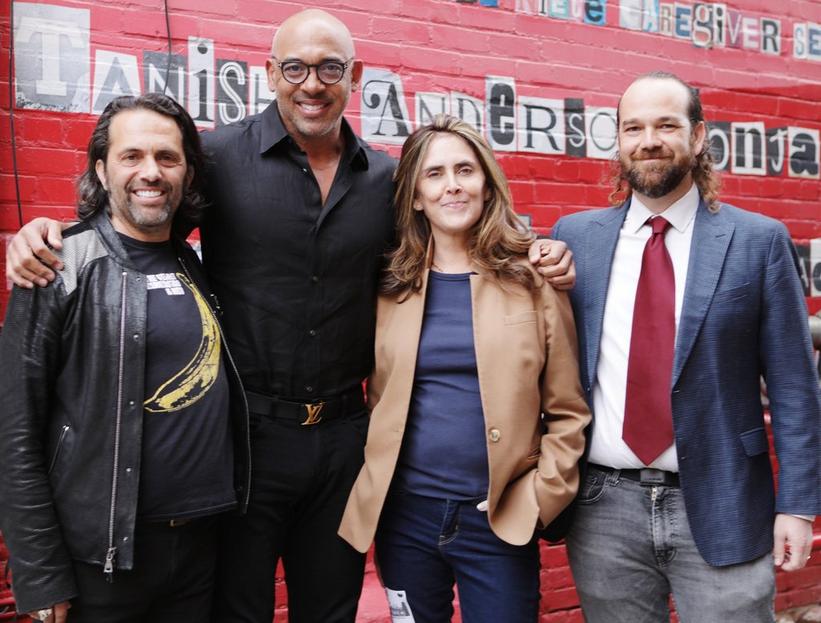 (L-R) David Clark, Harvey Mason jr., Chantel Sausedo, Benjamin Schachter | Photo: David Rose
The Recording Academy has a long history of championing change through the power of music — a point highlighted throughout the Right Here, Right Now Mini Global Climate Concert Series.
"Music is a crucial means of [catalyzing transformative action]," Schachter said. "It constitutes a common language, a means of expression."
"Music has some special abilities," Harvey Mason jr., CEO of the Recording Academy, explained in an impassioned speech from the stage. "It has the ability to give a voice to those that have none, to shine a light on injustices that exist in our world, and to inspire us all to take action."
Mason jr. also amplified an impactful message that reflected the theme of the night: Music is not just a means for entertainment, but a "powerful tool to galvanize social movements to speak the truth, the power to create community and to bring disparate people together for a common cause."
The World Must Band Together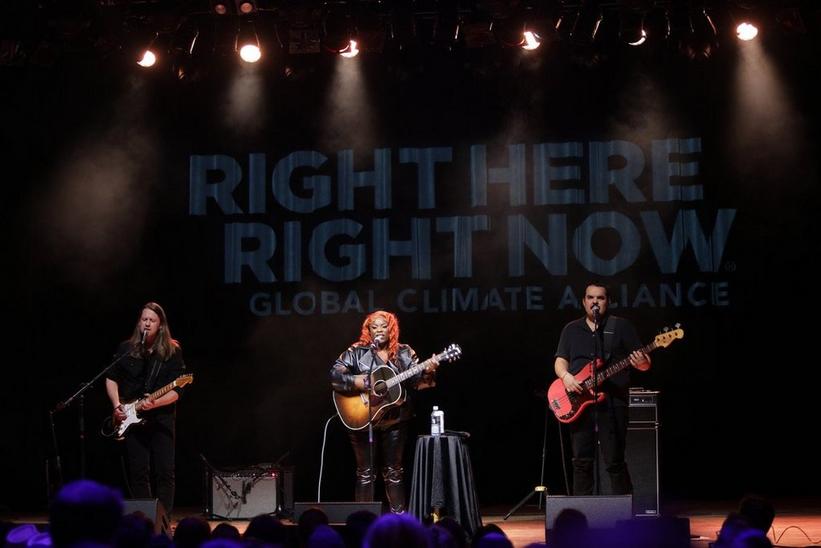 Yola performing at the Right Here, Right Now Mini Global Climate Concert Series at the Boulder Theater in Colorado on April 13, 2023 | Photo: David Rose
Internationally acclaimed and GRAMMY-nominated guest artist Yola performed a no-frills set of raw, vocally driven songs intertwined with the mellow strum of her acoustic guitar. Many of Yola's songs spoke to her newfound strength to stand up for herself, a concept she explored on her 2021 album, Stand For Myself, and clap back at those in power — an appropriate theme that resonated throughout the environmental justice concert.
"This next one might be a little on the nose," Yola chuckled on stage as she introduced her aptly named, GRAMMY-nominated song, "Diamond Studded Shoes," and described the diamond-studded heels of a politician who was "slapping the meals out of kids' hands." The song's moving lyrics — "For the life and soul of the world we know/Fight, 'cause the promise is never gonna be enough" — and theme fully captured the message of the night: Even if things might be bad, resistance is possible and "it'll be fine if we just band together," she said.
Small Actions Lead To Impactful Change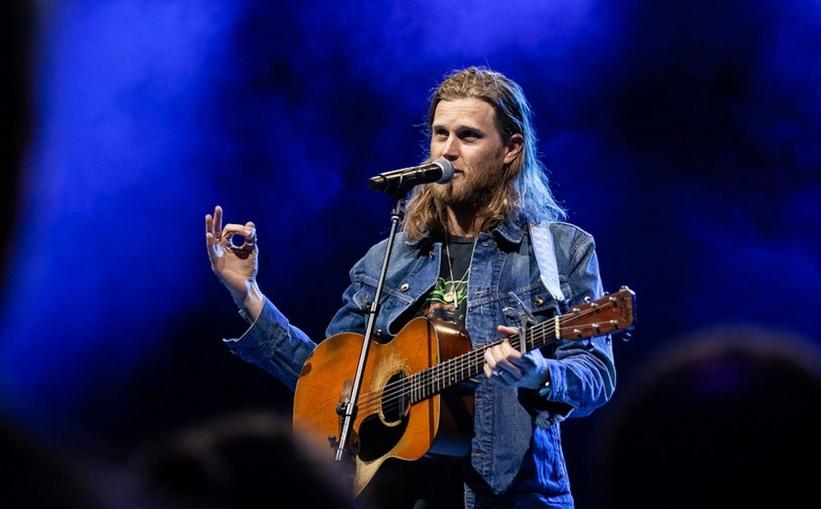 Wesley Schultz of the Lumineers performing at the Right Here, Right Now Mini Global Climate Concert Series at the Boulder Theater in Colorado on April 13, 2023 | Photo: Dave Arnold
Wesley Schultz of the Lumineers took the stage to thunderous applause. Like Yola, Schultz's performance was an unedited glimpse at his raw talent: a 45-minute set composed of just his voice and an acoustic guitar.
Between songs – some of which were covers, others originals – Schultz shared stirring glimpses into his personal life, from his dad's death to a psychedelic-infused trip he had with his wife.
Schultz also shared that his wife, Brandy, is a co-founder of Sound Future, a nonprofit focused on "accelerating climate innovation for the live event industry," according to the organization's website. He explained how Sound Future used flexible solar panels and the heat of the Texas sun to power the stage at Willie Nelson's concert in Luck, Texas.
"It's a very simple idea, right? That we can turn certain things that seem really daunting into something that's very doable," Schultz reflected on the stage. "I think we can all make these little steps here and there, [combined] with the brilliant minds that people have out there, to make some innovation, to make [live shows] a little more friendly on the environment."
Learn more about the Recording Academy's and United Nations Human Rights' partnership, and stay tuned for future news and developments.
Fight The Power: 11 Powerful Protest Songs Advocating For Racial Justice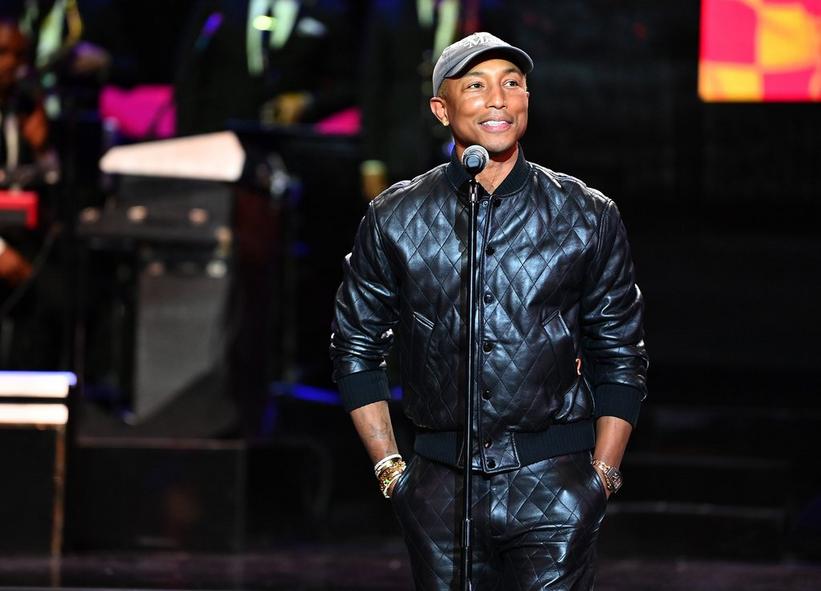 Pharrell Williams speaks at the TV One Urban One Honors in December 2022.
Photo: Paras Griffin/Getty Images for Urban One Honors
list
4 Ways Pharrell Williams Has Made An Impact: Supporting The Music Industry, Amplifying Social Issues & More
From advocacy and activism to music education and philanthropy, trailblazing superproducer Pharrell Williams uses his global reach to enact social change and inspire the masses — which is exactly why he's a 2023 GRAMMYs On The Hill honoree.
Recording Academy
/
Apr 20, 2023 - 04:40 pm
Thirteen-time GRAMMY winner Pharrell Williams understands how to wield his influence for the betterment of humanity. When he's not in the studio making award-winning music, the prolific multihyphenate spends his time supporting causes like education, sustainable fashion, conservation, and human rights, and leverages his platform to make change happen — creating a blueprint for merging passions with social causes.
The visionary's philanthropic reach is awe-inspiring. Since establishing his first non-profit, From One Hand to AnOTHER, in 2008 — a six-week summer camp that offers learning programs focused on science, technology and the arts to children from low-income families — Williams has given a host of communities access to resources, tools and life-changing opportunities. He's helped build an after-school center in his hometown of Virginia Beach, offered internships to students from Harlem, New York, and launched a non-profit initiative for Black and Latinx entrepreneurs on the heels of the 2020 racial justice protests.
Ultimately, the mega-producer wants to make the world a better place for future generations, which shines through in his dedication to education, climate action and equality. By taking action to tackle these big-picture issues, Williams is showing others in his position that it's possible to do what you love and make a difference in the world.
To mark Williams' efforts and their impacts, the multihyphenate will be honored alongside U.S. Senate Majority Leader Chuck Schumer (D-N.Y.) and Sen. Bill Cassidy (R-La.) at this year's GRAMMYs On The Hill in Washington D.C. The annual event spotlights congressional leaders and music makers who have worked together to raise awareness and pass legislation to help ensure fair pay and equal rights for creators. 
Ahead of the event on April 26 and 27, take a look at four ways Williams has supported the music industry — and beyond. 
He Advocates For The Protection Of Creators' Rights
Williams has made a concerted effort to negotiate with labels for control of his music, and he uses his platform to help fight for equality and equity for all artists. "I shouldn't be the only one with this preferred deal," Williams said to the head of Columbia Records after negotiating a deal to own his masters in 2015. "All artists should own their intellectual property — otherwise you're just working for someone else. It's really weird: They own the fields where you and God have laid the seeds; you do the harvesting, but they have the ownership."
Williams has consistently highlighted the importance of ownership in music, and his push to usher in new protections for artists extends to the virtual world. In 2021, the music mogul joined the advisory council of CXIP DAO, a decentralized organization that allows creators to protect their copyrights and manage their digital assets.   
Read More: Everything You Need To Know About GRAMMYs On The Hill 2023: What It Is, Who It Benefits & What It Has Accomplished
He Supports And Funds Arts & Music Education Programs
Williams got his musical start as a drummer in elementary school before taking band in middle school, where he met a similarly music-minded classmate named Chad Hugo, his future production partner in the Neptunes. Along with support from his grandmother, this educational experience shaped Williams into the innovator he is today, and encouraged him to center much of his philanthropy on the arts and education as a whole.
"I want all children to have access to that kind of creative growth, access, and support. All kids, not just my own," Pharrell told Billboard in 2019. 
His actions have shown just that: In 2009, Williams' non-profit launched a Summer of Innovation camp in association with NASA. His foundation would go on to donate school supplies and offer free after-school programs and camps to kids from his hometown areas. 
In 2018, the "Happy" singer partnered with American Express Platinum for The Yellow Ball, a fundraising event at the Brooklyn Museum to benefit Young Audiences Arts for Learning. Soon after, he joined forces with Verizon to launch a tech-forward music curriculum for underserved middle schools all over the country, which provides students with access to virtual reality, 3D printers and other emerging technology. 
He Launched A Private School
Back in 2021, Williams took his education advocacy to the next level when he announced the launch of Yellowhab, a tuition-free private school for third to sixth graders from low-income families in his home state of Virginia. Always innovating, Williams's micro-school takes "a future-forward approach" to learning that includes using tech and other methods to immerse students in the educational process.   
"If the system is fixed and unfair, then it needs to be broken," Williams said in a press release.  "We don't want lockstep learning where so many kids fall behind; we want bespoke learning designed for each child, where the things that make a child different are the same things that will make a child rise up and take flight."
He Uses Fashion To Help Global Causes
The fashion influencer has created a number of clothing and accessory lines throughout his career, from the Billionaire Boys Club label to its many offshoots. He's partnered with high-profile brands to create collections that raise awareness and funding for socially conscious causes; in December 2022, his global lifestyle brand ICECREAM collabed with Mini USA for a capsule collection whose proceeds went to Polar Bears International, a non-profit that works to protect the endangered species.
But with eight million metric tons of plastic in the ocean, his sustainable denim collection with Bionic Yarns may be his most socially impactful. Over a two-year period, this collaboration converted an estimated seven million plastic bottles into clothing items.
"We are trying to infiltrate the entire spectrum of fashion, high-end and low. It's a part of sustainability and the cause is to never throw anything [plastics and trash] into the ocean again," Williams told Women's Wear Daily in 2014. "The ocean is just one part of the earth we're concentrating on, but the world is made up of 75 to 80 percent water. It's a huge place to start."
Inside GRAMMYs On The Hill 2023: How The Recording Academy Will Fight For Creator's Rights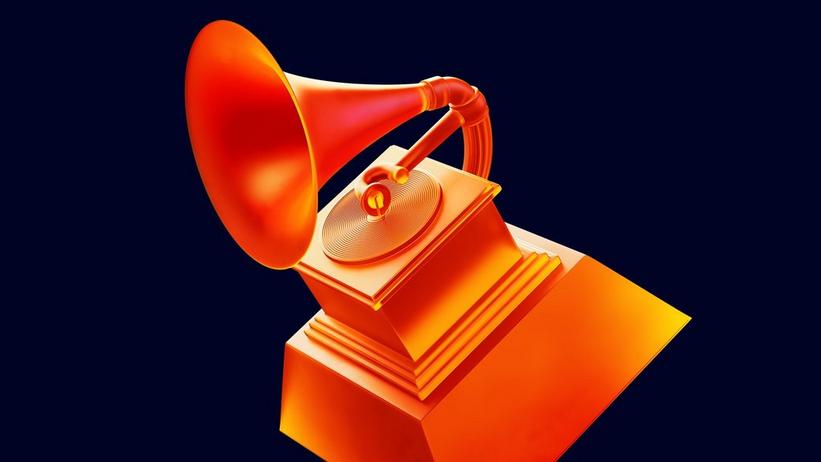 Photo courtesy of the Recording Academy
news
The Recording Academy Congratulates All Of The Winners & Nominees At The 2023 GRAMMYs: "Keep Shaking Up The World With Your Music"
As the 2023 GRAMMYs season comes to a close, Recording Academy executives sign off on a historic GRAMMY season with messages of gratitude to all of the winners and nominees at this year's GRAMMY Awards.
Recording Academy
/
Mar 1, 2023 - 10:55 pm
Every GRAMMY ceremony is a history-making event. But the 2023 GRAMMYs did so for very specific reasons — ones that had an indelible impact on the music industry and cultural landscape worldwide.
Among the most talked-about milestones for the GRAMMYs' big return to Los Angeles as an in-person ceremony: Beyoncé became the person with the most GRAMMYs of all time. Kim Petras scored a big win for the transgender community with her GRAMMY win for Best Pop Duo/Group Performance alongside Sam Smith; she's the first transgender woman to win in that category. Dr. Dre was the inaugural recipient of his namesake Dr. Dre Global Impact Award.
Equally significant were the five new GRAMMY Awards categories debuted and awarded at the 2023 GRAMMYs, making those five recipients the first to receive their respective honors. These inaugural winners, who were awarded at the Premiere Ceremony, included: Tobias Jesso Jr. (Songwriter Of The Year, Non-Classical); Stephanie Economou (Best Score Soundtrack For Video Games And Other Interactive Media for "Assassin's Creed Valhalla: Dawn Of Ragnarok"); Wet Leg (Best Alternative Music Performance for "Chaise Longue"); Bonnie Raitt (Best Americana Performance for "Made Up Mind"); and J. Ivy (Best Spoken Word Poetry Album for The Poet Who Sat By The Door). On top of that, 57% of this year's Grammy winners were Black artists or from other underrepresented communities, and 48% were women.
For Recording Academy executives, the 2023 GRAMMYs marked a banner year for Music's Biggest Night — and the music community writ large.
"I'm most proud of the range and diversity of our 91 awards, which continue to evolve and to inspire," Ruby Marchand, Chief Awards & Industry Officer for the Recording Academy, says. "Music as a powerful force for change within our culture and our lives was what struck me as the show unfolded."
Kelley Purcell, the Recording Academy's Vice President of Membership & Industry Relations, echoes the sentiment: "It was inspiring to see a diverse array of artists grace the GRAMMY stage, showing off the beautiful depth and breadth of our industry."
As one of the organization's leaders bridging the inner workings of GRAMMY voting with the wider music industry, Purcell is also inspired by the Recording Academy's esteemed voting membership, who make their voices heard when voting for the nominees and ultimate winners each year during GRAMMY season.
"From submitting eligible recordings to voting and tuning in to watch the GRAMMYs, Recording Academy members know that the GRAMMY process is strongest when every member is involved," she says. "It is always inspiring to witness Recording Academy members take their participation in the GRAMMY process seriously."
"I was inspired to see our members dedicate themselves to every step of the Awards process and celebrate musical excellence as peers," Marchand adds.
As the 2023 GRAMMYs season comes to a close, the Recording Academy is extending a mighty, heartfelt congratulations to all of this year's GRAMMY winners and nominees. Your well-earned achievements, along with the full-fledged commitment of the Academy's wider membership, brought this year's GRAMMY ceremony to life. The Recording Academy will continue to celebrate all GRAMMY winners and nominees this year and beyond.
"To my wonderful colleagues: Your dedication, professionalism, and heart for our GRAMMY Awards and our amazing musical community is at the heart of what makes our Academy such a special home," Marchand reflects.
"Keep shaking up the world with your music," Purcell adds. "The world needs it."
2023 GRAMMY Nominations: See The Complete Winners & Nominees List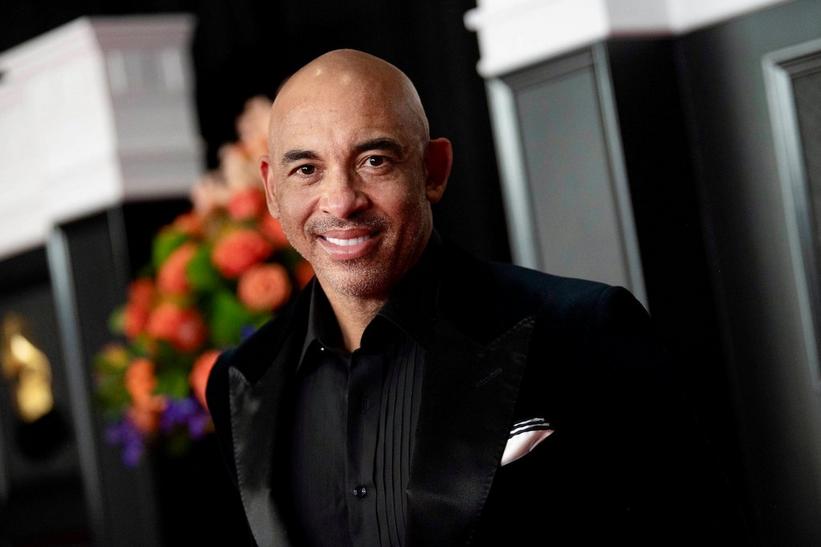 Harvey Mason jr
Photo: Emma McIntyre/Getty Images, Courtesy of Recording Academy 
interview
Looking Forward To 2023: Recording Academy CEO Harvey Mason Jr. On Rebuilding, Laying The Groundwork & Paving The Road Ahead
With Final Round GRAMMY Voting coming to a close, Recording Academy CEO Harvey Mason jr. is looking forward to the GRAMMYs' return to L.A., making the Academy even more diverse and equitable, and building reach-for-the-sky initiatives in 2023 and beyond.
Recording Academy
/
Jan 4, 2023 - 01:05 am
At the top of 2022, Recording Academy CEO Harvey Mason jr. told the world it was a "new day" at the Recording Academy. Now surveying the organization at the dawn of 2023, it's clear he wasn't joking.
Last June, the Recording Academy announced five new GRAMMY categories to be debuted at the 2023 GRAMMYs and awarded onward: Songwriter Of The Year, Non-Classical; Best Alternative Music Performance; Best Americana Performance; Best Score Soundtrack For Video Games And Other Interactive Media; and Best Spoken Word Poetry Album. Additionally, a highly anticipated Special Merit Award for Best Song For Social Change was added, along with various category amendments and procedural updates.
Elsewhere, the Recording Academy continued its wider mission to create a more inclusive and equitable music industry, starting with major developments from within. 
Last September, the Academy further diversified our membership body with the inauguration of the 2022 New Member Class. Of the nearly 2,000 newest Recording Academy members, 44 percent are from traditionally underrepresented communities; 47 percent are under the age of 40; 32 percent are women; and 52 percent are male; the remaining 16 percent are composed of individuals who identify as non-binary and those who opted not to disclose. The 2022 New Member Class, our most diverse class to date, further helped the Academy reach our goal of adding 2,500 women voting members by 2025; having added 1,913 women to its voting membership since 2019, we are now 77 percent of the way to reaching this goal.
The Academy's commitment to cultivating a community that embodies the ethnicities, genres and crafts that power the music industry is also reflected in the nominees at the 2023 GRAMMYs: more than half of the songs nominated for Record Of The Year and Song Of The Year are by solo female artists; half of the albums nominated for Album Of The Year are by solo female artists; and nearly half of this year's leading nominees are women and more than half are people of color.
For Mason jr., these significant developments perfectly reflect the great year of continued change the Recording Academy experienced in 2022, a notable evolution he promises to progress this year and onward.
"Last year, we made a lot of progress. We've implemented a lot of change," he says in an exclusive interview. "It was a year of rebuilding, investing and laying groundwork for the road ahead.
"2022 was a great setup year," he continues. "It got us to a point where we're in a better position, and now we can really start to do some of the important work that I know the Academy can do."
Mason jr. also had some personally transformative experiences last year, including a trip to Africa, which he describes as, "Mind-bending. Game-changing. Eye-opening." 
"Being in Africa was a profound learning trip. It was an opportunity to listen, see and interact — a chance to meet and talk to artists from that region," he reflects. "It also helped me learn how the Academy can be involved there and globally. How can we be helpful? How can we make sure that we're furthering our mission in music — not just in the U.S., but around the world?
With the 2023 GRAMMYs right around the corner, Mason jr. opened up for an in-depth interview in which he reflected on seismic shifts in the Recording Academy and mapped out the road ahead in the ongoing fight for all music people.
This interview has been edited for clarity.
Final Round GRAMMY Voting is underway, and nearly 17,000 eligible entries were submitted for GRAMMY consideration for the 2023 GRAMMYs. All in all, more than 11,000 Recording Academy members voted during the GRAMMY Awards process. What would you like to communicate to members involved in this vital and precious process regarding the power of their vote?
I would say, very simply, that the reason the GRAMMY is what it is — which, I believe, is the most prestigious music award you can win as a creator — is precisely because it's determined by the voting body of your peers. 
Voting is important because in order to maintain the importance and significance of the GRAMMY, and what it can do for someone's career, or music, or for the genre, we have to make sure that the voting body is voting with intent and is well-informed; that way the GRAMMY remains relevant, and we can honor the deserving people, records and projects every year.
For us, everything comes down to voting. Voting determines the GRAMMY nominations, the nominations impact the GRAMMY winners, the GRAMMY winners impact the show. 
And the show ultimately allows us to do all the really important work we do year-round on an ongoing annual basis: supporting music people. That's MusiCares. That's education via the GRAMMY Museum and GRAMMY U. That's Advocacy in Washington, D.C. All that ultimately relies on members voting.
Read More: Everything You Need To Know About The 2023 GRAMMYs & GRAMMY Nominations: How To Watch, How Voting Works & More
Let's go through some of the new GRAMMY categories and developments being introduced at the 2023 GRAMMYs. What can you say about the magnitude of the new Best Spoken Word Poetry Album category?
I think the category is going to be really important this year. Bifurcating the Spoken Word Field into two categories, along with Best Audio Book, Narration, and Storytelling Recording, is going to make a big difference for us.
We heard from that group of people, who said they weren't being recognized nor accurately evaluated and nominated. Now, from the looks of these nominations, it's been a sea change for us. Whereas before, artists and poets were competing with books on tape and other narration. 
Now, it's purely spoken word; that's really exciting.
How about the expansion of the Best New Age Album category into Best New Age, Ambient Or Chant?
A lot of the time, with categories like this, we really needed to hear from the community and people who are working in that genre and space. These last two years, we've been really intent on listening and learning. 
So, when a group of creators comes to us and says something needs to be changed or altered in their category — whether it's a name change, definition change, or sometimes an all-new category — we listen. 
This is one of those cases: the New Age Field needed some attention. We heard from them, and I think we made a good refinement.
How about the added Best Score Soundtrack For Video Games And Other Interactive Media GRAMMY category?
This award is exciting because it points us toward the future, to some degree. There's so much music being created in the gaming space, and again, it's a community of creators that wasn't being fairly or accurately represented by the Academy.
Having their own category gives us a chance to really get a good number of submissions in, and also gives our voters an opportunity to listen to that music through the lens of peer-voted submissions specifically in that category instead of a video game score coming across in another category.
There's intention around that style and genre of music. It's a forward-looking category. We now have a community being created around that space, so we're really proud of this development.
The new Songwriter Of The Year, Non-Classical GRAMMY category is a monumental development for the songwriter community.
The underpinning of what we do as an Academy is built on songs. I started out as a songwriter myself, so the idea of honoring someone who is truly a professional songwriter and craftsperson is special. 
This award celebrates the songwriting aspect of the music industry, as opposed to artists who write some of their own songs. There was some back-and-forth on what was the fairest and best way to honor this community. As it stands now, we're really pleased with the way we set it up. The inaugural nominees are writing songs for other artists, and I think it's a chance for us to celebrate true songwriters, one of the main pillars of our industry.
This year, the Recording Academy is introducing a new Special Merit Award for Best Song For Social Change. What's notable about this development?
This Special Merit Award, which honors a song based on the impact and ability to make a difference in the world, is something that is a first for the Academy, and something I think we're all excited about and proud of. 
This is one of the purposes of music: to make a difference in the world. And a social change impact award for a song highlights those songs, or that one song, that has a massive impact. 
I don't want anybody to misconstrue this award as something that's just singling out one song of impact or importance. Because we know every year, there are a lot of songs that have so much value and impact. But this is a chance for us to celebrate a short list of songs, and ultimately one song, that we feel has made a big impact.
You went to Africa last year. What inspired this excursion, and what did you learn from your trip?
I would describe my trip to Africa as: Mind-bending. Game-changing. Eye-opening. There's so much music, so much creativity over there. Africa is the birthplace of, well, everything, but definitely music. It was a chance to learn about the history, heritage and beginnings of music and rhythm and dance and singing.
Also, given what's happening there today, it was a chance to hear from the people who are really having a huge impact on a genre that's on the rise around the world. Afrobeats and other genres from that region are definitely making their way into the international consciousness.
Things are so different now. Ten years ago, or even a few years ago, before streaming, an artist would release a song in Africa and we wouldn't necessarily know about it in America. It wouldn't travel so quickly from country to country, or continent to continent. Now, with streaming, somebody in any country in the world can release music, and we're listening to it in America. 
If we're going to be an Academy that's evaluating and celebrating and uplifting music, I think it's incumbent on us to understand all the different genres. As I said, we're not all going to be experts. But we have to acknowledge them. We have to be aware that things are happening. We have to see around the corner.
For us as an Academy, we always want to be aware of the trends — what's happening now and what's coming next — so we can stay plugged into today's music scene and global music community and continue to honor the music that's being made around the world. 
So for me, being in Africa was a profound learning trip. It was an opportunity to listen, see and interact — a chance to meet and talk to artists from that region. It also helped me learn how the Academy can be involved there and globally. How we can be helpful. Really, how do we make sure that we're furthering our mission in music — not just in the U.S., but around the world.
Read More: Your Vote, Your Voice: 6 Reasons Why Your GRAMMY Vote Matters
One of the driving themes for the Recording Academy is diversity. In 2022, nearly 2,000 music industry professionals and creatives joined the Recording Academy as members, with a significant percentage of that new class coming from traditionally underrepresented and gender-diverse communities. How does this reflect the Recording Academy's wider mission to create an inclusive and equitable music industry?
I think it directly correlates with our forward-looking mission, and that's to be more reflective, more accurate, more representative of the music ecosystem. As we know, the biggest percentage of music consumed is Black music. Also, achieving more gender equity is important. We know that there are so many important, influential creatives who are women. So, making sure our membership reflects that is really important to me and important to everyone at the Academy.
We have some very specific goals for what we want to accomplish with our membership in regards to diversity — for race diversity, but also gender diversity, regional diversity, genre diversity … There are a lot of goals for our Diversity, Equity & Inclusion group that we want to make sure we get right.
And it's in our Membership. It's in our Awards. It's in our staff. It's in our boards. It's in our committees. It's smart practice to be doing things in a more diverse way. I know the outcomes are better. We get better information; we get better collaboration. We get more nuanced and deeper thoughts about things, and we see things from different angles. Music is one of the most diverse endeavors in the world, and I think we have to represent that across the Recording Academy and the music industry at-large.
Read More: Meet Some Of The Music Industry Leaders Who Just Joined The Recording Academy's 2022 New Member Class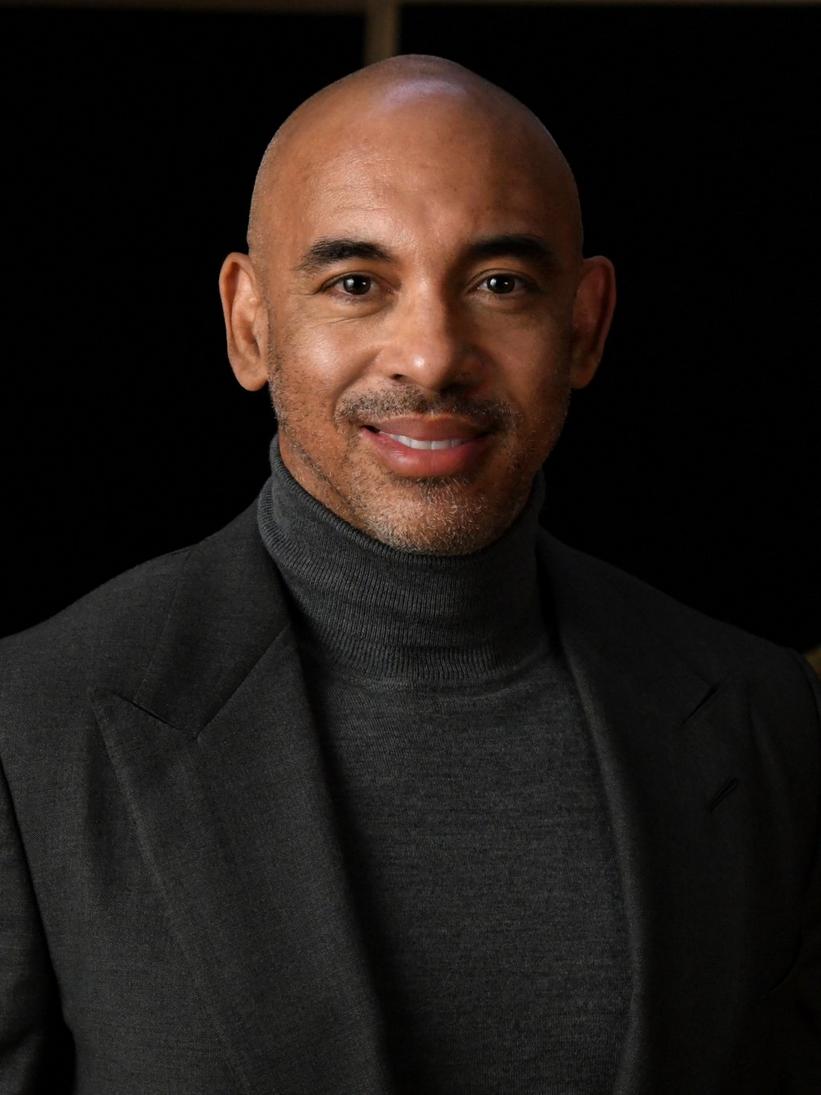 Recording Academy CEO Harvey Mason jr. | Photo: Michael Kovac
The 2023 GRAMMYs are right around the corner. This year, the show returns to its home base at the Crypto.com Arena, formerly the Staples Center, in Los Angeles. What are you most excited about for the upcoming GRAMMYs?
I'm excited about being in L.A. I'm excited about having a full audience again. I'm excited about all the incredible music that we're celebrating this year. I'm looking forward to coming together to celebrate. 
I look forward to the creative industry and the music industry coming together to celebrate each other and lift each other up. To shine a light on excellence and greatness and talk about the things we all have in common. To tell our stories and let the world see the great music that was created this year.
GRAMMY Week, which takes place across L.A. in the days before GRAMMY night, is a fun time to celebrate music and celebrate each other. I think you see the full power of music during GRAMMY week, maybe more so than at any other time. 
But the idea of music bringing about change — music being for good, music creating a better world — these are all big, overarching concepts. Those are the things I'm most excited about seeing. 
Last June, you celebrated your first anniversary as CEO of the Recording Academy. Any words or reflections about the Recording Academy's accomplishments last year?
Last year, we made a lot of progress. We've implemented a lot of change. It was a year of rebuilding, investing and laying groundwork for the road ahead. 
I believe we still have a lot of work to do, so I don't, by any means, think 2022 was the be-all, end-all. 2022 was a great setup year. It got us to a point where we're in a better position, and now we can really start to do some of the important work that I know the Academy can do.
In my role as CEO of the Recording Academy, it's the coolest job in the world. I grew up as a creator — as a songwriter and producer. I continue to write and produce. So, I feel like I'm of the community that we serve. 
You've heard me say it before, but the music community is so important to evolving our society and changing the world. The privilege to serve the music community is an honor and makes me very excited every day to wake up and do the work. 
What are you most looking forward to regarding the Recording Academy's growth and evolution in 2023 and beyond?
I'm really looking forward to celebrating more music, and more types of music from different places around the world. I'm really looking forward to serving more music people, in more ways.
I'm excited about the ongoing evolution of where we go as an Academy and continuing to build on new ideas so that we can accomplish all of our goals while creating new goals along the way. I'm excited about, obviously, the GRAMMYs show, and getting back to the other 364 days of the year when we're giving back to the music community that we serve and support each and every day.