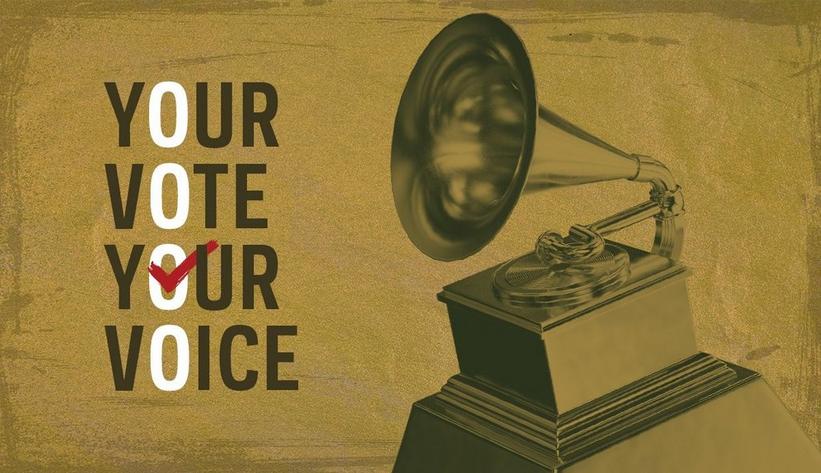 Photo courtesy of the Recording Academy
list
Your Vote, Your Voice: 6 Reasons Why Your GRAMMY Vote Matters
With the First Round GRAMMY Voting period for the 2023 GRAMMYs now in full swing, here are six key points underscoring the importance of your vote and participation in the annual GRAMMY Awards voting process.
Recording Academy
/
Oct 20, 2022 - 09:46 pm
The annual GRAMMY Awards voting process is more transparent than it's ever been. Every year, the Recording Academy continues to fine-tune this process to its purest form: a peer-to-peer vote, from one member of the global music community to another.
The GRAMMY is the music industry's highest honor. As the only peer-recognized award in music, the GRAMMY represents the recognition and respect that can only come from within the family of music people. Your vote is important. Beyond recognizing and celebrating your fellow peers, your GRAMMY vote has a practical and real-life impact on the music world and its creators.
We've already covered the nuts and bolts of the GRAMMYs voting process with a detailed guide explaining everything you need to know about First Round GRAMMY Voting for the upcoming 2023 GRAMMYs, officially known as the 65th GRAMMY Awards. Today, we're taking a deep dive into some of the many reasons why your GRAMMY vote matters this year and every year.
The 2023 GRAMMY nominations are officially here. See the complete list of nominees across all 91 GRAMMY categories.
The Power Is In Your Hands
No matter the context in which you vote — from state fairs all the way to presidential elections — does it ever feel like your ballot is just one drop in a vast ocean? To a degree, this is understandable: One vote can seem minor when placed among hundreds or thousands of other votes.
Through the lens of the annual GRAMMYs voting process, don't forget this reality: Every GRAMMY vote truly counts and every voting member matters. Your vote directly determines the outcome of the GRAMMY Awards, including all winners and nominees. This has been proven for 64 GRAMMYs ceremonies to date, and it's about to be underlined again.
Without your input, and that of the Recording Academy's wider membership, the GRAMMYs cannot happen — period. Becoming a Recording Academy voting member — stepping up to that responsibility — is no small assignment. By doing so, you become a steward of this important tradition and honor, and you continue the legacy of music's only peer-voted award.
But other than just keeping an awards show running, why is voting such an awesome responsibility?
Your Vote Can Influence The Future Of Music
Whether you've been a Recording Academy voting member for months or for decades, you undoubtedly know that the impact of a GRAMMY Award continues far beyond GRAMMY night. Your vote can make a career-defining difference in the lives of artists and creators and inspire future generations to evolve the music industry at large.
Every year, the annual list of GRAMMY nominees and winners creates ever-lasting, industry-shifting ripple effects across music, and it often dictates what happens next through your speakers and on stages. In fact, the so-called "GRAMMY Effect," a well-established music industry phenomenon in which many GRAMMY nominees and winners experience significant music sales boosts following GRAMMY night, has positively impacted the careers of past winners like Jon Batiste, Olivia Rodrigo and Chris Stapleton, among many others.
When it comes to music, our beloved art form that's so central to many of our lives, you can make a difference across the music industry and in the lives of today's artists and creators with your GRAMMY vote. Just take a look at the artists leading music today; they partly got there because of people just like you and your GRAMMY vote. 
Your Vote Can Make GRAMMY History
Every vote has the potential to make GRAMMY history, and that's no different when it comes to the 2023 GRAMMYs. At next year's ceremony, the Recording Academy is introducing and awarding five new GRAMMY Awards categories, which means whoever wins the GRAMMY for those categories will become the first-ever GRAMMY winner in said category. Your vote in those categories will contribute to these special moments in GRAMMY history.
Voting Allows All Voting Members To Be Heard
You're a member of the Recording Academy because of your genuine contributions to the music world and the distinct perspective you bring to this society of music creators. Your dedication to your craft is distinct, your voice is unique, and your GRAMMY vote is critical.
The fact of the matter is, we need you as a voting member to execute and evolve the annual GRAMMY Awards voting process. Our members are what make the Recording Academy and the GRAMMY Awards special and impactful. Your GRAMMY vote represents your voice within the Academy, and its impact will influence the music industry at large for years to come.
Plus, for new members who just joined the Recording Academy, voting allows you to make your voices heard right away!
Voting Advances Diversity Across Music
The Recording Academy's 2022 New Member Class, initiated earlier this year, continues to reflect the organization's ongoing commitment to Diversity, Equity & Inclusion across the ethnicities, genres and crafts that power the music industry, a pillar held true all year long.
Recording Academy voting members are responsible for representing the music community and celebrating the creative accomplishments of their peers, especially within their direct genres and communities. To help ensure the quality of voting every GRAMMY season, members are directed to vote only in genres where they are considered a peer. Your vote represents and impacts your direct community of artists and creators. Thus, by becoming a member and by actively voting, you are ensuring the GRAMMY Awards truly reflect the diversity of our global music industry. 
Voting Is Not Just An Opportunity, It's A Responsibility
Being a Recording Academy voting member comes with many amazing perks: you can advocate to protect the rights of music makers and advance creators' interests on important policy matters via our Advocacy wing; you can connect with fellow members through member-only initiatives and programs; you can run for a Recording Academy Board and/or participate on advisory committees; you can vote in Chapter elections; and so much more.
Some of the most impactful Recording Academy membership perks are directly tied to the GRAMMYs. As a Recording Academy voting member, you can participate in the GRAMMY Awards process on multiple levels, including: submitting your work and art for GRAMMY consideration; proposing rule changes to the awards process; and voting for the nominees and winners at the annual GRAMMY Awards.
Recording Academy voting members share an obligation to participate in the annual GRAMMY Awards voting process to help fulfill a vital part of the Academy's mission: to celebrate music and its makers. Ultimately, GRAMMY voting allows you to push our music industry forward and contribute to the ongoing evolution and legacy of the GRAMMY Awards.
Just like Recording Academy membership itself, GRAMMY voting is not just a privilege; it's a major responsibility each voting member holds. So, use your GRAMMY vote to make the impact you wish to see across the music industry.
2023 GRAMMYs: Everything You Need To Know About First Round GRAMMY Voting
 The 2023 GRAMMYs, officially known as the 65th GRAMMY Awards, returns to Los Angeles' Crypto.com Arena on Sunday, Feb. 5, 2023, and will broadcast live on the CBS Television Network and stream live and on-demand on Paramount+ at 8-11:30 p.m. ET/5-8:30 p.m. PT.
The eligibility period for the 65th GRAMMY Awards is Friday, Oct. 1, 2021 – Friday, Sept. 30, 2022. All eligible awards entries must be released within this timeframe.
The Recording Academy and GRAMMY.com do not endorse any particular artist, submission or nominee over another. The results of the GRAMMY Awards, including winners and nominees, are solely dependent on the Recording Academy's Voting Membership.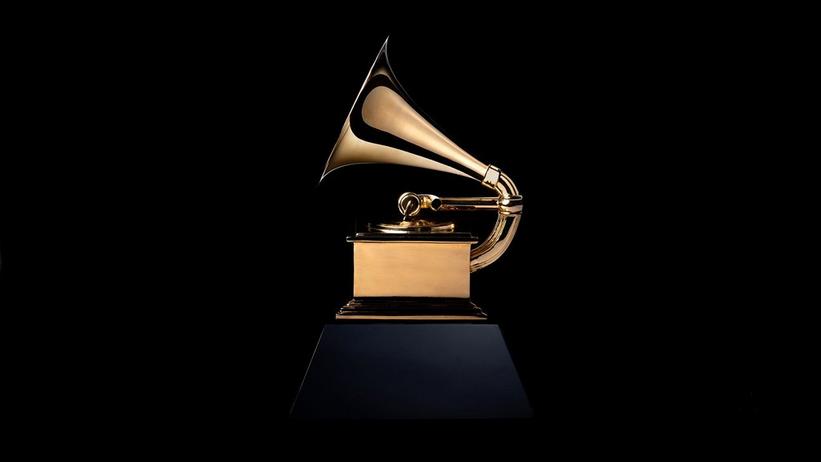 news
Statement From Harvey Mason jr., The Recording Academy CEO
The following is a statement from Recording Academy CEO Harvey Mason jr. regarding nominations for the 64th GRAMMY Awards
Membership
/
Nov 26, 2021 - 02:49 am
"Realizing that today is a time to celebrate Thanksgiving with family and friends, we reluctantly felt compelled to respond to the suggestive and sometimes erroneous reports we have seen in the media regarding the Academy's decision to expand our general fields from eight to 10 nominees. But first, we must pause and give thanks for the many blessings bestowed upon us over the last year.
Our music industry has so much to be thankful for. The love and passion for what our community has produced has also led to one of the most robust nominating processes in the history of our Academy. I applaud our Board of Trustees, for having the agility and foresight to approve this expansion as a way to honor more music, more artists and more genres. And yes, they did it quickly and decisively, and they did it without knowing who the additional nominees would be.
For those who would suggest any counter-narratives to stir drama and drive clicks, I would ask that you please take a fresh look at the new Recording Academy.
Happy Thanksgiving to all of this year's nominees and music fans everywhere."
—Harvey Mason jr., CEO of the Recording Academy
news
A Letter To Our Recording Academy Members And To Our Colleagues In The Music Industry
Read a letter from the Academy's Executive Committee of the Board of Trustees
Recording Academy
/
Feb 16, 2018 - 01:16 am
Dear Friends and Colleagues,
The Executive Committee of the Board of Trustees is attuned to the calls to action that have resonated ever since the 60th GRAMMY Awards. We recognize the impact of the unfortunate choice of words from our President/CEO, Neil Portnow, in a post-GRAMMY interview. In the many letters and statements that we and our Board have received from some of our most respected artists, as well as prominent female and male music business executives, the message is clear: Our Academy and our industry must do a better job honoring and demonstrating our commitment to cultural, gender and genre diversity, in all aspects of our work.
The Recording Academy is a membership organization, first and foremost. Like all Academy members, our Trustees live and breathe music, and are embedded in the fabric of our industry. Our Board members - many of whom are women - include independent artists, songwriters, touring musicians, producers and engineers, visual and audio entrepreneurs, A&R executives, and music publishers. Our Vice Chair and former Chair/Chair Emeritus are women, and our National Awards and Nominations, Membership, Advocacy, and Producers & Engineers Wing Steering committees are all chaired or co-chaired by women. We honor the Academy, and we expect nothing less in return than strict adherence to musical excellence, an inclusive and diverse philosophy, meaningful outreach and communication, a purity of purpose, and an eagerness to embrace change as our musical culture and society evolve
The Academy's commitment to our community resonates far beyond the nominations, winners and performers on the GRAMMY Awards. MusiCares, the GRAMMY Museum Foundation, and our Advocacy presence in Washington, D.C., speak to how much we care about all the people in our music family, whether they are Academy members or not. Our 12 Chapters nurture new generations of professionals in recording and business, and mentor Governors on our local boards to ally themselves with the issues they are most passionate about. At the heart of what we do, there is mutual respect and the belief that each of us has something unique and valuable to offer. The more diverse we are as an Academy, the better equipped we are to champion our members and our community.
The GRAMMY Awards have always been a positive and negative flashpoint and will likely continue to be because of the ever-changing nature of our world. We are constantly striving to reflect genre, gender, and ethnic diversity in our categories and fields. We welcome proposals from our members to make changes, and we debate all worthy ideas at an annual meeting dedicated solely to this purpose. Likewise, we have worked hard to ensure that our eligibility requirements reflect changing distribution methods. The advent of online voting and the ability to offer audio streams of nominated titles has been designed to make the voting experience convenient, while not compromising security.
The Academy is a thriving, fluid environment. It has a powerful agenda to do good work intended to improve the lives of those who create music, and to ensure that we respectfully participate in a culture where creativity can flourish. We look to our industry partners to provide opportunities for music creators to maintain their professional careers. We embrace the idea that with the help and support of dedicated artists and professionals, we will undertake a fresh, honest appraisal of the role of women in all aspects of our Academy and the industry at large, with the hope of inspiring positive change.
Our Board of Trustees is committed to creating a comprehensive task force that will take a deep look at these issues and make material recommendations on how we can all do better. We are pleased that our task force announcement has been well received, with many people offering to participate in work that will yield tangible results. As we continue to take the appropriate time needed to ensure that this action is well-conceived and properly developed, we ask you to remember what this is about: improving our community and creating opportunity for all. If we achieve this goal, we will all look back at this moment as one that has helped reshape the fabric of our industry.
Please be assured that the Executive Committee and our Board of Trustees holds all the Academy's leadership to the highest standards. We respect and deeply appreciate the opinions of the artists and industry leaders who have spoken up since the GRAMMY Awards. We cherish the trust that you have in the Recording Academy, and pledge to honor this transformational moment of gender equality as we continue to recognize musical excellence, advocate for the well-being of music makers, and ensure that music remains an indelible part of our culture.
Respectfully,
The Executive Committee on behalf of the Board of Trustees
The Recording Academy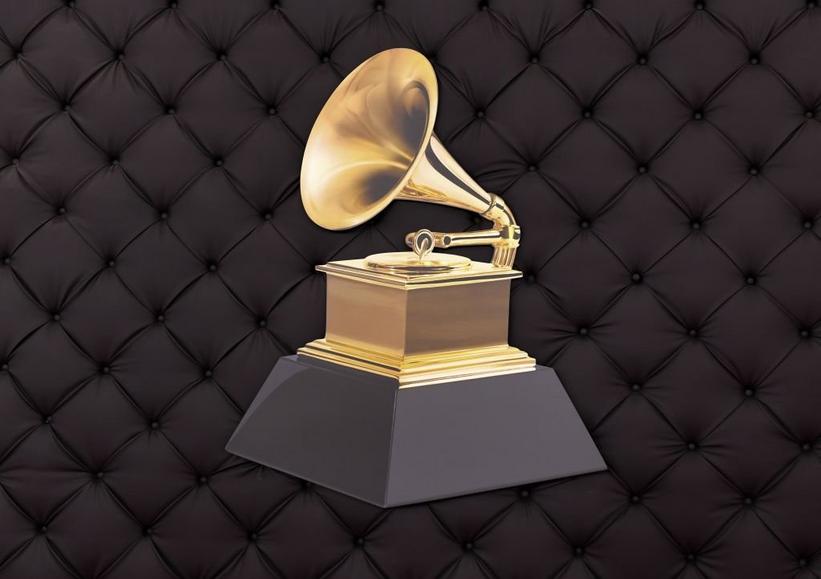 Photo of GRAMMY trophy
Photo: Valerie Macon/AFP via Getty Images
news
The Recording Academy Appoints David Gregory To Chief Information Officer
As Chief Information Officer, David Gregory leads the Information Technology team responsible for the overall technology infrastructure at the Recording Academy and its awards shows
Membership
/
Oct 15, 2021 - 05:00 pm
The Recording Academy announced today the appointment of David Gregory as Chief Information Officer, effective immediately. Reporting to Co-President Panos A. Panay, Gregory leads the Information Technology team responsible for the overall technology infrastructure at the Recording Academy and its awards shows, including network and systems technology, distribution and support of mobile devices, and training. He is responsible for driving operational technology and processes for IT, ERP, CRM, data security, governance, risk, and compliance while using technology to generate value, maintain security, and increase productivity. Gregory also oversees the applications that manage membership and the voting process for the GRAMMY Awards and supports the organization in achieving its diverse business objectives.
"Implementing new technological solutions is critical as we sharpen and modernize our service to staff and members," Harvey Mason jr., CEO of the Recording Academy, said. "David's track record will further accelerate the Academy's growth as we continue to refine our practices on every level and transform the future of the organization."
"I am delighted to welcome David to the Academy as our new Chief Information Officer," Recording Academy Co-President Panos said. "I've had the pleasure of working together with David for many years and look forward to bringing his talent and experience to the Academy as we architect and redevelop our data and technological infrastructure to meet the demands and needs of a new Academy and a new music business."
Before joining the Recording Academy, Gregory served as vice president of technology resources at Berklee College of Music for six years, where he led the implementation of major enterprise cloud applications including Salesforce and Workday and taught advanced music theory and composition for Berklee Online. He also held roles as vice president of technology at Smith College and chief information officer at Colgate University.
From 1994 to 2002, Gregory was the founder and chief creative officer for Media Station, a digital media company that developed interactive products for companies such as Disney, Hasbro and Mattel, where he designed the games and produced music for "The Lion King" animated storybook games.
Gregory holds a bachelor's and master's degree of music in composition from the University of Michigan and a certificate in music for film and television from Berklee Online.
The Recording Academy Names Valeisha Butterfield Jones And Panos A. Panay As Co-Presidents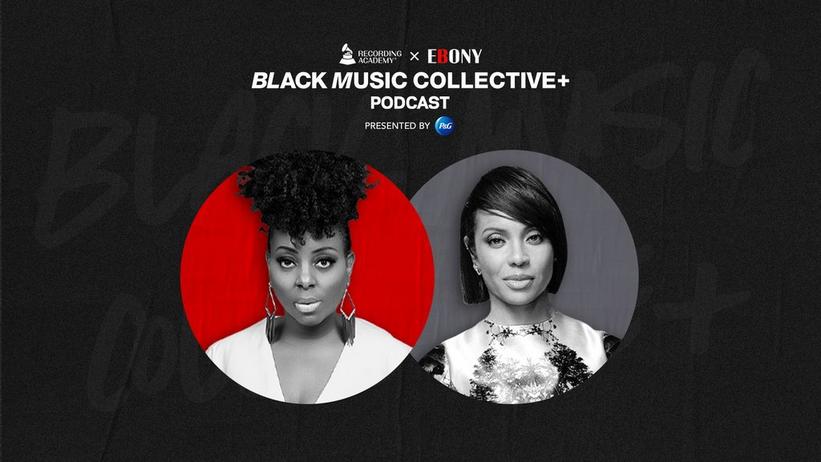 Ledisi PHOTO CREDIT: COURTESY OF Artist / MC LYTE PHOTO CREDIT: D'ANDRE MICHAEL
news
Black Music Collective Podcast: Watch Ledisi Discuss Her Journey In Music As An Independent Artist
In the latest episode of the "Black Music Collective Podcast," GRAMMY-winning artist Ledisi talks through her journey in music on a road that hasn't always been easy and how she's remained true to who she is as an artist
Recording Academy
/
Jul 16, 2021 - 04:00 am
In the latest episode of the "Recording Academy x EBONY: Black Music Collective Podcast," a new podcast series presented by Procter & Gamble, host and two-time GRAMMY nominee MC Lyte chats with powerhouse vocalist Ledisi, one of the greatest singers of her generation.
Throughout her distinguished career, Ledisi has garnered an impressive list of accolades, including three Soul Train Music Awards, a NAACP Theater Award and six NAACP Image Award nominations. Most recently, Ledisi received two LA Stage Alliance Ovation Award nominations, including Best Featured Actress in a Musical. This year, she received her first GRAMMY Award, for Best Traditional R&B Performance for her hit song, "Anything for You," at the 63rd GRAMMY Awards this past March. (She counts 13 career GRAMMY nominations overall.)
Born in New Orleans and reared in Oakland, California, Ledisi has wowed fans with her unparalleled vocals ever since she burst onto the scene. She is a beloved favorite among fellow musical and cultural icons, including the Obama family, the late Prince, Patti LaBelle, Smokey Robinson, Stevie Wonder, Chaka Khan, and so many others.
An influential figure within the Recording Academy family, Ledisi was elected President of the Recording Academy's Los Angeles Chapter this year.
Listen to Ledisi talk through her journey in music on a road that hasn't always been easy and learn how she has remained true to who she is as an artist in the newest episode of the "Recording Academy x EBONY: Black Music Collective Podcast" above.
About The Recording Academy x EBONY: Black Music Collective Podcast:
The "Recording Academy x EBONY: Black Music Collective Podcast" is a six-part podcast series presented by Procter & Gamble. Hosted by MC Lyte, the series includes various members of the Recording Academy's Black Music Collective (BMC), a group of prominent Black music creators and professionals who share the common goal of amplifying Black voices within the Academy and beyond, who discuss their contributions and impact within the community and the music industry at large.
The "Recording Academy x EBONY: Black Music Collective Podcast" streams every Thursday at 8 p.m. ET / 5 p.m. PT through July 29 on EBONY.com and EBONY's YouTube channel and Facebook page, as well as on GRAMMY.com/BlackMusicCollectivePodcast and the Recording Academy's official Facebook page and YouTube channel.
Black Music Collective Podcast: Watch Jimmy Jam & Terry Lewis Discuss Their Legendary Legacy As GRAMMY-Winning Producers