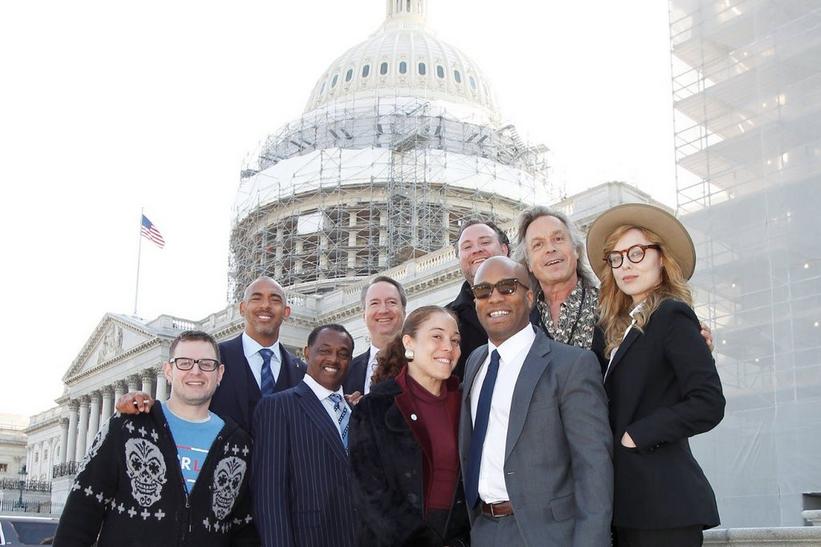 Photo: Paul Morigi/WireImage for the Recording Academy
news
Songwriters & Composers Wing: Celebrating Decades of Advocacy
In honor of the launch of the Academy's Songwriters & Composers Wing, let's reflect on the decades of advocacy by these creators.
Advocacy
/
Mar 14, 2021 - 04:45 pm
Congratulations to songwriters and composers on the establishment of the Recording Academy's Songwriters & Composers Wing!
For decades, these creatives have proven to be an instrumental part of the Academy's advocacy work. Together, we have fought for fair market rate standards, the modernization of the mechanical royalty collection process, and, most recently, financial relief to overcome the COVID-19 pandemic.
At a town hall in Los Angeles in 2017, the Academy partnered with MoZella, Om'Mas Keith, and Rodney Jerkins to educate songwriters and composers on the importance of advocacy. Topics included the importance of using your voice to create change, fighting for fair compensation, and pushing elected officials to enact positive legislative reform, among others. These conversations resulted in the upcoming District Advocate day, where creators from all corners of the country held meetings with members of Congress to stress the importance of these issues. Read more about this event in Billboard's article, "Recording Academy Urges Songwriter Activism to Ensure Music Industry's Future."
Songwriters and composers utilized the skills honed during past outreach to policymakers by advocating for the landmark Music Modernization Act (MMA). Once the legislation passed in 2018, songwriters and composers began to see their hard work materialize, which helped many creatives properly receive the funds they earned and established a new mechanical licensing collective. While the MMA made great progress, songwriters and composers continued to advocate for equitable implementation of the bill.
When proposed wording in the U.S. Copyright Office's (USCO) MMA update had the potential to negatively impact the songwriters it was striving to help, the Academy, representing its songwriter and composer constituency, sent an ex parte letter asking for the USCO to amend any language that could be "construed in any way that changes, diminishes, or alters termination rights, or in any way that makes a substantive determination about the nature of those rights." The letter's goal was to ensure that the USCO did not create an additional burden on songwriters attempting to rightfully reclaim their work.
The Recording Academy also assisted the USCO in designating the entity tasked with administering blanket mechanical licenses for digital streaming services, a key provision of the MMA. The Mechanical Licensing Collective, which started collecting and distributing royalties earlier this year, recently received $424 million in unmatched royalties from streaming services, which will then be distributed to songwriters for free. The Recording Academy hosted a webinar with MLC CEO Kris Ahrend and songwriter Tayla Parx last year to help explain the tremendous benefit of the collective for songwriters and composers.
From meeting with lawmakers on Capitol Hill to actually writing songs with them, let's take a look back at our years spent together fighting for the rights of songwriters and composers:
Above, the Honorable Doug Collins (Ga.) and songwriters Victoria Shaw and Gary Burr collaborate on a new anthem honoring the recently introduced Songwriter Equity Act, and performed the song at GRAMMYs On The Hill in 2014. Credit: Video by Recording Academy/Featured in Washington Post.
Stay Connected: Sign Up For the Academy's Advocacy Newsletter.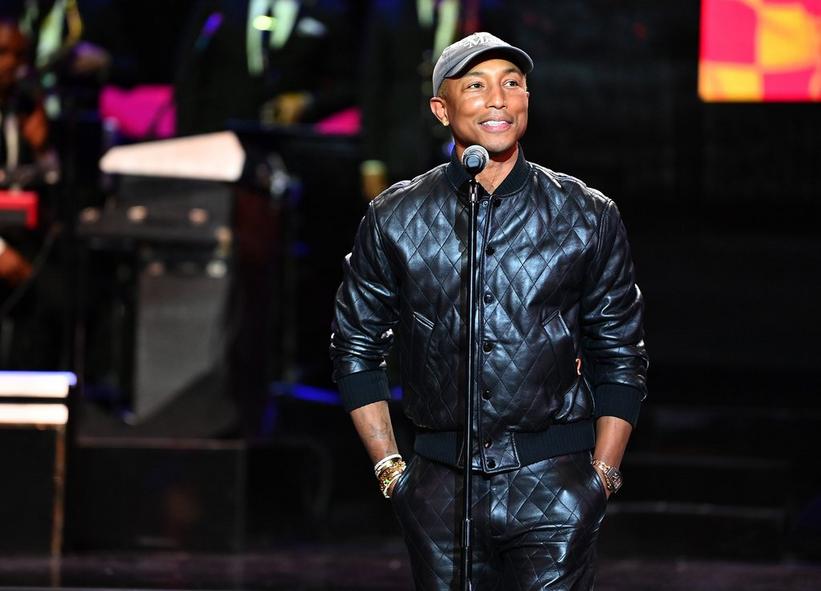 Pharrell Williams speaks at the TV One Urban One Honors in December 2022.
Photo: Paras Griffin/Getty Images for Urban One Honors
list
4 Ways Pharrell Williams Has Made An Impact: Supporting The Music Industry, Amplifying Social Issues & More
From advocacy and activism to music education and philanthropy, trailblazing superproducer Pharrell Williams uses his global reach to enact social change and inspire the masses — which is exactly why he's a 2023 GRAMMYs On The Hill honoree.
Recording Academy
/
Apr 20, 2023 - 04:40 pm
Thirteen-time GRAMMY winner Pharrell Williams understands how to wield his influence for the betterment of humanity. When he's not in the studio making award-winning music, the prolific multihyphenate spends his time supporting causes like education, sustainable fashion, conservation, and human rights, and leverages his platform to make change happen — creating a blueprint for merging passions with social causes.
The visionary's philanthropic reach is awe-inspiring. Since establishing his first non-profit, From One Hand to AnOTHER, in 2008 — a six-week summer camp that offers learning programs focused on science, technology and the arts to children from low-income families — Williams has given a host of communities access to resources, tools and life-changing opportunities. He's helped build an after-school center in his hometown of Virginia Beach, offered internships to students from Harlem, New York, and launched a non-profit initiative for Black and Latinx entrepreneurs on the heels of the 2020 racial justice protests.
Ultimately, the mega-producer wants to make the world a better place for future generations, which shines through in his dedication to education, climate action and equality. By taking action to tackle these big-picture issues, Williams is showing others in his position that it's possible to do what you love and make a difference in the world.
To mark Williams' efforts and their impacts, the multihyphenate will be honored alongside U.S. Senate Majority Leader Chuck Schumer (D-N.Y.) and Sen. Bill Cassidy (R-La.) at this year's GRAMMYs On The Hill in Washington D.C. The annual event spotlights congressional leaders and music makers who have worked together to raise awareness and pass legislation to help ensure fair pay and equal rights for creators. 
Ahead of the event on April 26 and 27, take a look at four ways Williams has supported the music industry — and beyond. 
He Advocates For The Protection Of Creators' Rights
Williams has made a concerted effort to negotiate with labels for control of his music, and he uses his platform to help fight for equality and equity for all artists. "I shouldn't be the only one with this preferred deal," Williams said to the head of Columbia Records after negotiating a deal to own his masters in 2015. "All artists should own their intellectual property — otherwise you're just working for someone else. It's really weird: They own the fields where you and God have laid the seeds; you do the harvesting, but they have the ownership."
Williams has consistently highlighted the importance of ownership in music, and his push to usher in new protections for artists extends to the virtual world. In 2021, the music mogul joined the advisory council of CXIP DAO, a decentralized organization that allows creators to protect their copyrights and manage their digital assets.   
Read More: Everything You Need To Know About GRAMMYs On The Hill 2023: What It Is, Who It Benefits & What It Has Accomplished
He Supports And Funds Arts & Music Education Programs
Williams got his musical start as a drummer in elementary school before taking band in middle school, where he met a similarly music-minded classmate named Chad Hugo, his future production partner in the Neptunes. Along with support from his grandmother, this educational experience shaped Williams into the innovator he is today, and encouraged him to center much of his philanthropy on the arts and education as a whole.
"I want all children to have access to that kind of creative growth, access, and support. All kids, not just my own," Pharrell told Billboard in 2019. 
His actions have shown just that: In 2009, Williams' non-profit launched a Summer of Innovation camp in association with NASA. His foundation would go on to donate school supplies and offer free after-school programs and camps to kids from his hometown areas. 
In 2018, the "Happy" singer partnered with American Express Platinum for The Yellow Ball, a fundraising event at the Brooklyn Museum to benefit Young Audiences Arts for Learning. Soon after, he joined forces with Verizon to launch a tech-forward music curriculum for underserved middle schools all over the country, which provides students with access to virtual reality, 3D printers and other emerging technology. 
He Launched A Private School
Back in 2021, Williams took his education advocacy to the next level when he announced the launch of Yellowhab, a tuition-free private school for third to sixth graders from low-income families in his home state of Virginia. Always innovating, Williams's micro-school takes "a future-forward approach" to learning that includes using tech and other methods to immerse students in the educational process.   
"If the system is fixed and unfair, then it needs to be broken," Williams said in a press release.  "We don't want lockstep learning where so many kids fall behind; we want bespoke learning designed for each child, where the things that make a child different are the same things that will make a child rise up and take flight."
He Uses Fashion To Help Global Causes
The fashion influencer has created a number of clothing and accessory lines throughout his career, from the Billionaire Boys Club label to its many offshoots. He's partnered with high-profile brands to create collections that raise awareness and funding for socially conscious causes; in December 2022, his global lifestyle brand ICECREAM collabed with Mini USA for a capsule collection whose proceeds went to Polar Bears International, a non-profit that works to protect the endangered species.
But with eight million metric tons of plastic in the ocean, his sustainable denim collection with Bionic Yarns may be his most socially impactful. Over a two-year period, this collaboration converted an estimated seven million plastic bottles into clothing items.
"We are trying to infiltrate the entire spectrum of fashion, high-end and low. It's a part of sustainability and the cause is to never throw anything [plastics and trash] into the ocean again," Williams told Women's Wear Daily in 2014. "The ocean is just one part of the earth we're concentrating on, but the world is made up of 75 to 80 percent water. It's a huge place to start."
Inside GRAMMYs On The Hill 2023: How The Recording Academy Will Fight For Creator's Rights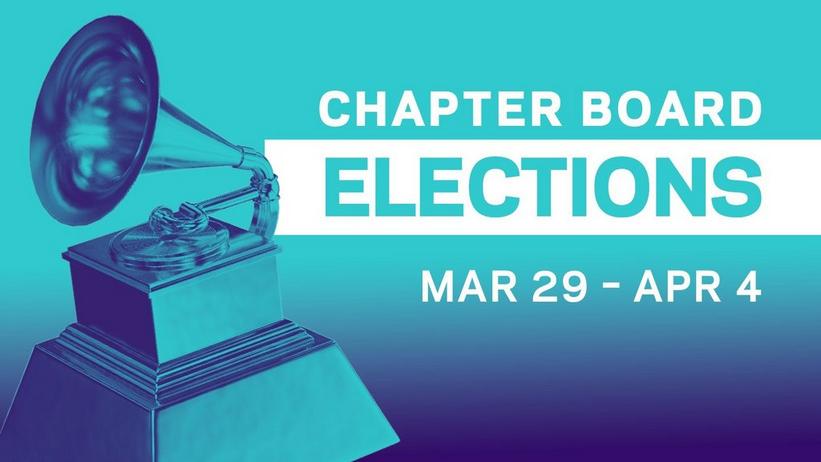 news
Everything You Need To Know About The Recording Academy's 2022 Chapter Board Elections
The Recording Academy's 2022 Chapter Board Elections, open March 29 - April 4, are a pivotal opportunity to serve our local Chapter communities and to help launch the next generation of Recording Academy leaders. Here's everything you need to know.
Recording Academy
/
Mar 24, 2022 - 09:46 pm
As we prepare to celebrate music's best and brightest at the 2022 GRAMMYs, officially known as the 64th GRAMMY Awards, we must also recognize those who are dedicated to serving our music community year-round.
The active participation of Recording Academy members makes a difference, whether it's voting in the GRAMMY Awards process, recommending peers for membership, or registering for the District Advocate advocacy movement.
The upcoming Chapter Board Elections are a pivotal opportunity to serve our local Chapter communities and to help launch the next generation of Recording Academy leaders. The results of this election will impact the future of the Academy from the local to the national level.
Here's everything you need to know about the Recording Academy's 2022 Chapter Board Elections before voting opens next week.
When are Chapter Board Elections?
The Chapter Board Elections are typically held in early April of each year. The 2022 Elections are open Tuesday, March 29, at 8 a.m. local time – Monday, April 4, at 11:59 p.m. local time.
What are Chapter Boards?
The Recording Academy's membership is organized into 12 Chapters nationwide. Each Chapter has a local Board of Governors that advises and supports the National Board of Trustees and collaborates with the Chapter President and Academy staff on local programming and Academy initiatives.
Who is eligible to vote in Chapter Board Elections?
Each Chapter's Voting and Professional membership vote in their respective Chapter Board Elections to elect their Chapter's Governors.
Who serves on Chapter Boards?
A Chapter Board is composed of Recording Academy members who are elected to the positions of Trustee; Chapter Officers, which include a President, Vice President, and Secretary; and Governors.
Why is voting in Chapter Board Elections important?
Voting is a right and a responsibility as a member.
While we love hearing creators' voices on stage and on recordings, it's our responsibility to listen to their concerns, ideas and recommendations in order to keep our Academy and our industry moving forward.
Your vote makes a difference.
Voting in this election is an opportunity to help drive the Recording Academy and our music communities forward by electing the best and brightest members to your Chapter's leadership.
Your vote helps ensure a diverse, inclusive and representative Board.
Recording Academy members elected to their Chapter Boards ensure the policies and procedures put in place by the Academy reflect the needs and aspirations of our vastly diverse music community.
Your vote is your voice.
As a member of the Recording Academy, your vote carries weight and is tremendously valued.
How can I vote in the Chapter Board Elections?
When the elections open on Tuesday, March 29, Voting and Professional members will receive an email from the Recording Academy with a direct link to their online ballot. This login will be different from each member's Recording Academy login.
Once you click on your ballot link, review the candidates' bios. Vote for the individuals who you believe will best represent your local music community.
Be sure to submit your Chapter Board Elections ballot before voting closes on Monday, April 4. If you have any questions or issues with your ballot, please reach out to elections@recordingacademy.com.
For more information about Recording Academy Governance or to view the current list of Elected Leaders, visit https://recordingacademy.com/Governance.
Recording Academy Bolsters Membership With 2,710 Music Creators And Professionals Invited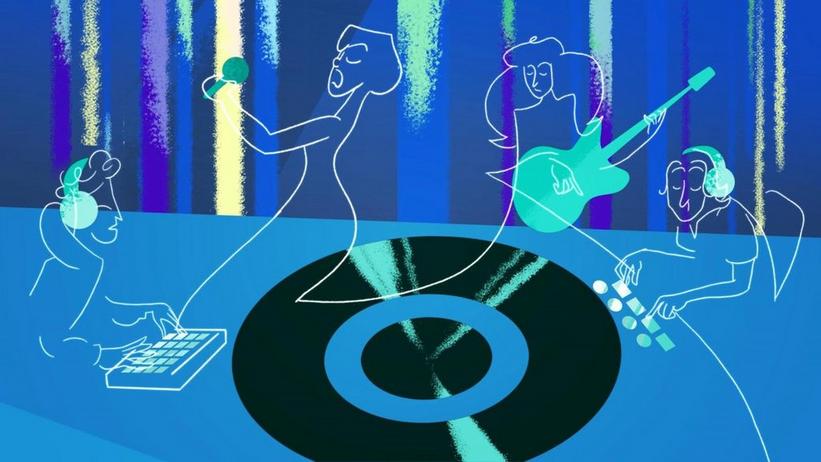 news
The Recording Academy Announces 3rd Annual "Behind The Record" Initiative To Continue To #GiveCredit To Creators In Music
This year, the Recording Academy's "Behind The Record" initiative, a global social media activation aimed at spotlighting the many creators in music, introduces Behind The Record Advocacy, a new virtual program to discus creators' needs with Congress
Recording Academy
/
Oct 12, 2021 - 05:00 pm
The Recording Academy has announced that it will continue giving credit where credit is due with its 3rd annual "Behind The Record" initiative, a global social media activation aimed at spotlighting the many producers, engineers, songwriters, composers, mixers, instrumentalists, and other creators who contribute to the music recording process. Taking place Friday, Oct. 15, the industry-wide conversation encourages artists across all music genres to celebrate their collaborators' incredible behind-the-scenes work on the tracks, records and albums loved by music fans around the world. This year's campaign features a short film, narrated by Recording Academy Board of Trustees Secretary/Treasurer Om'Mas Keith, illustrating that behind every hit song is an intricate dance of creativity that builds and builds to the final product.
A day before the social media activation's launch, on Thursday, Oct. 14, the Recording Academy will introduce Behind The Record Advocacy, a new virtual advocacy program to inform lawmakers about issues affecting the creators behind their favorite records. Building off the success of the Recording Academy's "Behind The Record" initiative, Academy members will meet virtually with members of Congress nationwide to discuss legislation that would have a direct impact on America's recording artists, songwriters and studio professionals, such as the HITS Act and the American Music Fairness Act. With nearly 200 meetings with congressional offices anticipated for Behind The Record Advocacy, members will focus on ensuring that the individuals behind the record are able to earn fair compensation for their work.
"It takes a village to create a recording, and as an organization that serves to support all music creators, we invite our peers to join us in spotlighting the many music professionals behind our favorite songs," Harvey Mason jr., CEO of the Recording Academy, said. "While we celebrate the music professionals behind the scenes, we also recognize the importance of fighting for fair treatment of creators. We're proud of the evolution of 'Behind The Record' to include an advocacy element this year as we continue our ongoing work to ensure all music creators flourish."
"Behind The Record" is supported by the Recording Academy's Advocacy Department, Producers & Engineers Wing and Songwriters & Composers Wing. Supporting all music creators—including the artists behind our favorite records—is an urgent initiative for the Recording Academy year-round. Within the past year alone, the Recording Academy established the Songwriters & Composers Wing to better represent the diverse community of music creators who provide the world with the gift of song. The Academy also reintroduced the HITS Act in the House and Senate, which would allow artists and record producers to deduct 100 percent of sound recording production expenses in the year they are incurred, and continued efforts to support women producers and engineers through its Women In The Mix initiative.
To help the Recording Academy further support creators working behind the scenes, artists can participate in "Behind The Record" by:
Emailing givecredit@recordingacademy.com to request an access code to the Credit Cover Generator Portal.
Posting your Credit Cover across social media channels and tagging those who worked on your project. Use hashtags #BehindTheRecord #GiveCredit #WeAreMusic.
Artists can create Credit Covers for a single track or album, and covers will live in a gallery on the "Behind The Record" website for music fans to view and discover the roles of creatives behind some of their favorite records.
For the third year, Jaxsta, the world's largest public-facing dedicated database of official music credits, provided credits for Warner Music, Sony Music, Universal Music Group, and Merlin releases.
For more information, please visit the "Behind The Record" website. Follow and join the global conversation on social media using the hashtags #BehindTheRecord, #GiveCredit and #WeAreMusic.
Learn More About The Recording Academy's "Behind The Record" Initiative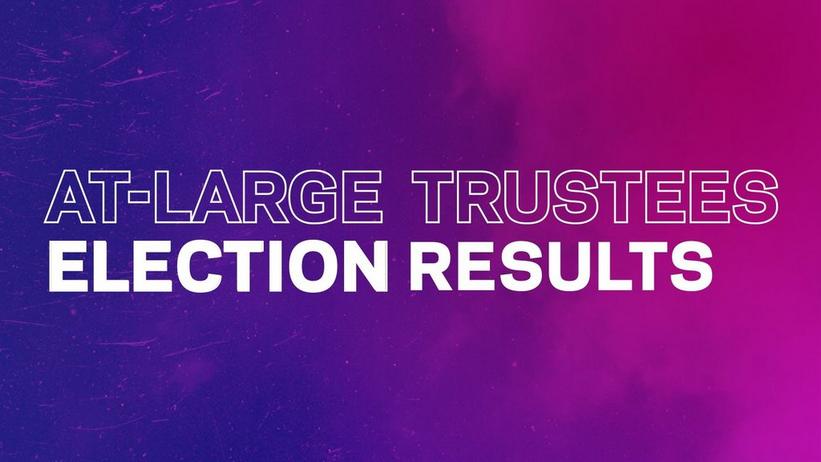 news
The Results Are In: People Of Color Dominate The Recording Academy Board Of Trustees For The First Time
According to a new breakdown by the Recording Academy, people of color account for 53% of the freshly constituted Board of Trustees
Recording Academy
/
Jul 10, 2021 - 02:25 am
The Recording Academy announced the results of its board elections on Friday (July 9), and the results mark a major leap forward for inter-Academy equality.
For the first time, people of color make up the majority of the Recording Academy's Board of Trustees, amounting to 53% of the freshly constituted board; people of Caucasian descent account for the remaining 47%.
As the gender breakdown goes, males account for 56% of the new board and women make up 44%.
The new board contains 45 people, including four officers previously announced: Tammy Hurt (from the Academy's Atlanta chapter), National Chair; Rico Love (Florida), Vice Chair; Om'Mas Keith (Los Angeles), Secretary/Treasurer; and Christine Albert (Texas), Chair Emeritus.
A third of the trustees are GRAMMY winners, including John Legend, Dave Cobb, Leslie Ann Jones, Yolanda Adams, Jimmy Douglass, Lisa Kaplan, Angelique Kidjo, Terri Lyne Carrington, PJ Morton, Chece Alara, Claudia Brant, David "Swagg R' Celious" Harris, Om'Mas Keith, and Julia Michels.
The Recording Academy welcomes this ongoing development of a more equitable Board of Trustees and looks forward to further milestones of inclusivity in the future.
Recording Academy Bolsters Membership With 2,710 Music Creators And Professionals Invited