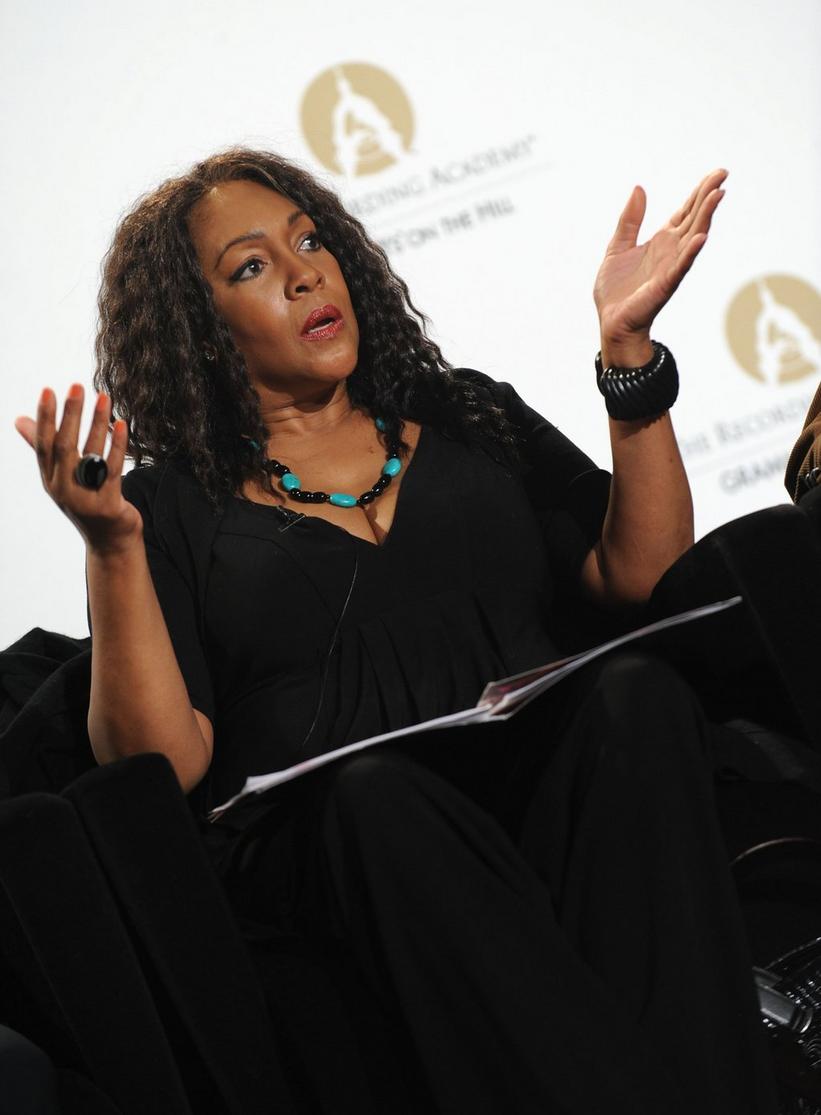 Photo: Rick Diamond/WireImage
news
Celebrating Mary Wilson: A Strong Advocate For Music Creators
On Feb. 8, creators lost a strong advocate in Mary Wilson, who fought to leave the music ecosystem better than when she found it as a young member of The Supremes
Advocacy
/
Feb 11, 2021 - 04:44 am
Mary Wilson, a GRAMMY-nominated singer and beloved Recording Academy member, passed away Monday at age 76. As co-founder of the Supremes, Wilson spent her life sharing her gift with the world, while earning twelve number-one singles on Billboard's Hot 100 chart along the way.
Beyond being a talented songstress, Wilson's storied legacy will include her time serving as an advocate on behalf of music creators. In 2009, Wilson inspired a room of 300 music community members inspired to use their platform as part of an Academy town hall. The event also featured now-Senator Marsha Blackburn (R-Tenn.), Rep. Darrell Issa (R-Calif.), the late former Rep. John Conyers Jr. (D-Mich.), Jimmy Jam, and Josh Groban, among others.
Around a decade later, Wilson and her co-panelist Rep. Issa reunited behind a different call: fixing a loophole to fairly compensate legacy artists. Wilson put her legendary voice to use in support of the Congressman's bill aimed at correcting this injustice, which was titled the Compensating Legacy Artists for their Songs, Service, and Important Contributions to Society (CLASSICS) Act. Prior to the introduction of the CLASSICS Act, sounds recordings created before 1972 did not enjoy the same copyright protection as more recent material, costing legacy artists like The Supremes millions in royalties.
Wilson argued the importance of educating policymakers on how to better serve the music ecosystem, telling Variety that, "People assume when your music is played on the radio that you are being paid, and it is not true, we are not. So that means people are using your own music, your own recordings, and getting their own revenue." Due to Wilson's enduring advocacy, the "pre-1972 loophole" exploited by the digital services was closed as part of the Music Modernization Act (MMA) in 2018.
Wilson chose to spend her limited spare time fighting for a more equitable music ecosystem that prioritized creators over radio magnates. The Recording Academy and our members will continue Wilson's call to reshape the music ecosystem into a more creator-friendly sector. Congress has the opportunity to directly build on Wilson's legacy by establishing a public performance right for artist on terrestrial (AM/FM) radio, requiring AM/FM broadcasters to rightfully compensate and obtain permission from all copyright holders. Wilson, like generations of artists before her, was denied compensation for her work on radio. Now Congress has a right to fix this wrong and ensure that all artists can earn a fair living for their work.
The creative community is more fair and just because of Mary Wilson's years of advocacy, a music icon who will be truly missed by the entire Recording Academy family.
How The Music Modernization Act Has Already Benefited Legacy Artists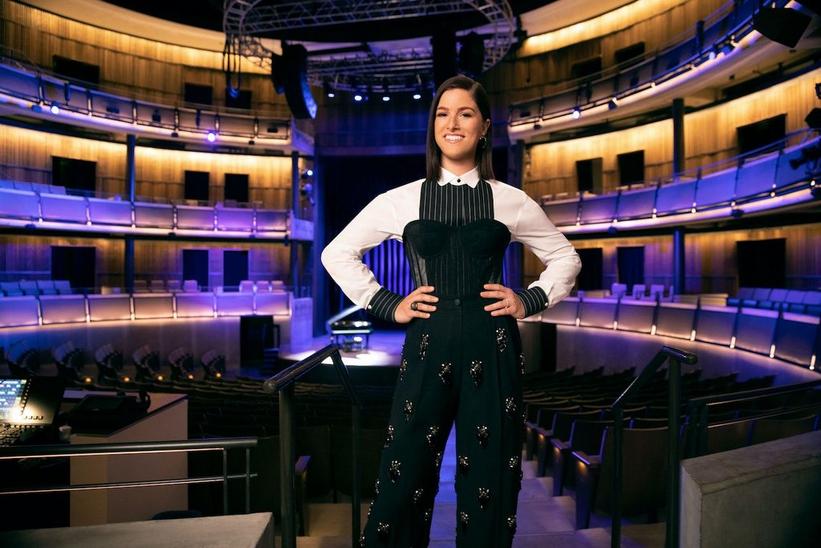 news
The Recording Academy And IBM Debut New Fan Experience Powered By Watson And IBM Cloud Ahead Of The 2021 GRAMMY Awards Show
Fan experiences include the launch of GRAMMY Debates with Watson, the first-ever AI-driven debates about the music industry, and the transition of GRAMMY.com workloads onto the IBM Cloud
Recording Academy
/
Mar 2, 2021 - 07:00 pm
The Recording Academy and IBM, the Academy's Official Cloud and AI partner, announced today the launch of GRAMMY Debates with Watson, a new digital fan experience powered by IBM Watson's Natural Language Processing (NLP) capabilities and cloud technologies. In addition to this new fan experience, the Recording Academy announced it is transitioning its consumer-facing online platform, GRAMMY Backstage, to a digital environment running on IBM Cloud that will seamlessly host the preshow, GRAMMY Awards Premiere Ceremony, and additional show content. GRAMMY Debates with Watson and GRAMMY Backstage are now live on GRAMMY.com, and the experience will run through the 63rd GRAMMY Awards, taking place Sunday, March 14.
To view the GRAMMY Debates with Watson, visit GRAMMY.com/Watson from March 2-14.
IBM and the Recording Academy conducted several design-thinking workshops to design technology-driven fan experiences to engage and attract viewers and music fans. They developed an interactive experience that uses the IBM Cloud and IBM Watson to enhance the show's engagement experience. This is the fourth year that IBM has partnered with the Recording Academy to bring the power of artificial intelligence (AI) technology to the annual GRAMMY Awards.
GRAMMY Debates with Watson is a multi-week, AI-curated music debate experience available to fans around the world. The experience allows music fans to contribute their points of view to some of the most important music-related conversations today. Hosted on GRAMMY.com, fans can engage in debates related to the most groundbreaking artist or biggest style icon and add their pro or con arguments via the online portal. As an example, one debate topic is "Music education should be mandatory in all K-12 schools." IBM Watson will process the input and data from the debates and lead to "conclusions" that offer analysis on real-time submissions.
The GRAMMY Debates with Watson solution taps into the strong pipeline of innovations coming to IBM Watson from IBM Research to advance AI for business. IBM's AI for business strategy is designed to help organizations predict, optimize and automate processes through advancements in NLP, automation and trust. NLP is key to interpreting the trends and insights hidden within enterprise data. GRAMMY Debates with Watson uses an innovation from the IBM Research Project Debater team – Key Point Analysis – that IBM plans to commercialize in IBM Watson NLP products such as Watson Discovery and Watson Natural Language Understanding. Key Point Analysis reviews fan input on the topics posed on GRAMMY.com to identify the most prevalent points and main topics of the submissions. Natural language generation technology is then used to create cohesive pro and con narratives on each of the topics. The solution will also analyze public posts from social networks, such as Twitter, to inform the debates. Using IBM Watson to analyze and synthesize natural language helps to scale the Recording Academy's editorial team's capabilities to produce more engaging experiences.
"The launch of GRAMMY Debates with Watson gives GRAMMY viewers an entirely new way to engage with fellow music lovers and be a part of the conversation. It's great to continue innovating our digital and fan experiences with IBM and to explore how AI and Cloud technology can be applied to make our awards show more interactive for viewers," Lisa Farris, Chief Marketing & Innovation Officer at the Recording Academy, said. "We're excited to bring IBM's expertise to the GRAMMY Awards, and the work we do to support music creators and celebrate Music's Biggest Night."
"Our work with the Recording Academy is another example of how we're applying IBM's cutting-edge technology to revolutionize the entertainment industry and bring clients innovative and compelling experiences for their key audiences," Noah Syken, Vice President of Sports & Entertainment Partnerships, IBM, said. "These are the same core technologies—hybrid cloud and AI—that we're using to drive digital transformation for clients around the world."
In addition to GRAMMY Debates with Watson, IBM announced the 63rd GRAMMY Awards day-of-show takeover on GRAMMY.com will be hosted for the first time entirely on the IBM Cloud. This is a part of the Recording Academy's journey to hybrid cloud, building modern, containerized applications on Red Hat OpenShift. IBM will power GRAMMY Backstage, as the digital experience is known, using a hybrid cloud approach enabled by Red Hat OpenShift, the industry's leading enterprise Kubernetes platform, with workloads running on multiple public and private clouds operating seamlessly.
IBM will be migrating the digital environment that hosts the preshow, GRAMMY Awards Premiere Ceremony,, and additional show content (articles, photo galleries, video highlights, etc.) to the IBM Cloud. GRAMMY Backstage will be seamlessly embedded into the GRAMMY.com homepage, and with the IBM Cloud will be able to securely scale the delivery of GRAMMY Backstage to the more than seven million fans worldwide who are anticipated to tune in.
Red Hat OpenShift and the IBM Cloud are the foundations of digital transformation at clients across industries. The natural language processing capabilities found in GRAMMY Debates with Watson can also be found in Watson Assistant, the AI-based customer experience offering used by companies in industries including financial services, healthcare, retail, telecommunications and more. The work IBM is doing with the Recording Academy and other sports entities to engage fans during the pandemic parallels the innovative experiences and technology applications they bring to clients worldwide.
GRAMMY Debates with Watson builds on the 2019 launch of GRAMMY Insights with Watson, an innovative fan experience that applied AI technology to the Award's preshow. The online and broadcast experience provided key insights in real time about the artists on-screen during the GRAMMYs pre-show red carpet. The solution, which also leveraged NLP to mine and source insights, reached hundreds of thousands of live red carpet viewers on GRAMMY.com and created more than 1.6 million total instances of insights.
The 2021 GRAMMY Awards show will air on Sunday, March 14, at 5 p.m. PT/8 p.m. ET on CBS.
GRAMMY Awards Radio Launches On Pandora Ahead Of The 2021 GRAMMYs Show
news
GRAMMYs On The Hill Honorees Named
Legendary artist and producer Quincy Jones — 27-time GRAMMY winner and The Recording Academy's ambassador for its 50th Celebration — will headline a day of music advocacy as part of The Academy's GRAMMYs on The Hill activities in the nation's
Quincy Jones, Sen. Ted Kennedy and Rep. Marsha Blackburn to be saluted
GRAMMY.com
Legendary artist and producer Quincy Jones — 27-time GRAMMY winner and The Recording Academy's ambassador for its 50th Celebration — will headline a day of music advocacy as part of The Academy's GRAMMYs on The Hill activities in the nation's capital on Sept. 5, it was announced today by The Recording Academy.
Events will include a unique afternoon jam session with GRAMMY-winning artist Keb' Mo' and members of Congress. Later that evening at an awards gala, Jones will be honored for his lifelong contributions to American music, and honorees Sen. Ted Kennedy (D-Mass.) and Rep. Marsha Blackburn (R-Tenn.) will be recognized for their legislative support of the arts and music creators.
Among the luminaries joining Keb' Mo' to salute the honorees will be four-time GRAMMY winner and Recording Academy Chair Jimmy Jam, Academy President Neil Portnow, nine-time GRAMMY winner Ray Benson (of Asleep At The Wheel), "Godfather of Go-Go" Chuck Brown, GRAMMY-winning songwriter Brett James ("Jesus Take The Wheel"), country superstar John Rich (of Big & Rich), four-time GRAMMY winner BeBe Winans and seven-time GRAMMY winner CeCe Winans.
"GRAMMYs on the Hill connects top music makers — from singers and songwriters to producers and engineers — with members of Congress in Washington to shed light on the effect music has in enriching our lives," said Portnow. "This year, as part of our 50th Celebration activities, we will highlight the importance of music preservation and education so that it continues to thrive in our culture for years to come."
Throughout the day, more than 120 music professionals from across the country will come to Washington to speak to legislators about promoting policies that improve the environment for music and its makers. Earlier in the day on Capitol Hill, the GRAMMY Foundation will showcase its programs with a special performance by Keb' Mo', who will jam with members of the Recording Arts and Sciences Congressional Caucus (the "Congressional GRAMMY Band" — a group of musician members of Congress who have informally jammed at previous Academy advocacy events) in the Cannon House Office Building Caucus Room on Capitol Hill.
That evening, GRAMMYs on the Hill will move to the ballroom of the Willard Inter-Continental Hotel for its 7th annual gala dinner where The Recording Academy will honor Jones, Sen. Kennedy and Rep. Blackburn. Chesnee High School of South Carolina will receive the GRAMMY Foundation's Signature School Award and Scholarship for its outstanding commitment to music education.
For more information, please click here and here.

news
Neil Portnow's 49th GRAMMYs Telecast Remarks
What if the GRAMMYs had to give up the Best New Artist category because there weren't any? Well, as long as The Recording Academy has anything to say about it, that's not going to happen! Tonight, we've already met some of this year's remarkable Best New Artist nominees, and in a few minutes, we'll see a fresh new face experience her "ultimate" GRAMMY Moment provided by The Academy.
When I was just 6 years old, I watched Elvis on TV, and knew what I wanted to do with my life. And thanks to my parents and the dedicated music teachers at school, I realized my dream of a career in music. Now, we need to make sure that others have that same chance.
Let me show you exactly what I'm talking about. Meet Anne Lee, a very talented 15-year-old public school music student, and Christian Sands, a 17 year old who won a spot in our GRAMMY Jazz Ensemble.
Our GRAMMY Foundation programs like GRAMMY in the Schools and GRAMMY Camp teach and encourage thousands of kids who love music, and whose lives are better for it. This underscores the most fundamental point — every child deserves exposure to music and the arts in school!
There are some encouraging signs out there. Just this year, The Recording Academy and the music community rallied their forces here in California to reverse the trend of reduced funding. The result: more than 100 million dollars for music education with millions more for instruments in schools.
The time is now to contact your elected leaders. Tell them that music is just as essential to the next generation's development as any other subject. We'll make it easy for you — go to GRAMMY.com. We'll connect you directly to your representatives so your voice can be heard.
You're here — or out there — because music is an important part of your life. Together let us all ensure that music stays just as vital and alive for generations still to come.
news
Recording Academy President Neil Portnow's GRAMMYs On The Hill Remarks
Good evening.
Exactly one year ago, we gathered here for GRAMMYs on the Hill in this same ballroom, but in a very different environment. While we honored Natalie Cole for her artistry and Sen. Clinton and Congresswoman Bono for their protection of intellectual property, we were also anxiously waiting to see if the Senate would pass the Induce Act. In fact, many of my remarks that evening were about The Recording Academy's support of this act and its simple premise: business models based on active inducement of copyright infringement should not be allowed to flourish.
Well, what a difference a year makes.
While we would have welcomed a 100-0 victory in the Senate, a 9-0 victory in the Supreme Court will do just fine.
But tonight, my intention is not to discuss the Grokster case — pundits, lawyers and all of us have had plenty to say since the June 30 decision — but instead, I would like to address a more subtle yet equally important achievement that took place behind the scenes. For while the victory in Grokster can be traced to many dedicated and exceptional individuals and organizations, I believe the most important factor was a unified music community, working in a coordinated fashion toward a common goal.
And Grokster was not the only example of our unified approach during the past year.
In June, for the first time, the CEOs and presidents of virtually every music association gathered together for two days of discussion, debate, and a determination to address our industry's challenges. I thank my co-hosts Rick Carnes, from the Songwriters Guild, and Mitch Bainwol, from the RIAA, as well as the more than 20 leaders who joined us for those productive days.
And we need only to look at today's activities for another example. The first-ever Recording Arts Day on Capitol Hill brought together a wide range of interests from the industry — groups representing songwriters, artists, labels, publishers, producers, engineers, and digital services all participated in this important grassroots activity, bringing a sharper focus to Congress about our industry's contributions to our culture and economy.
We know what we can achieve together, so now it is time to redouble our combined efforts toward solving perhaps the most important issue before us and before the 109th Congress: modernization of music licensing for the digital age.
I'd like to share with you some thoughts on this subject from one of our advisors. No, I'm not talking about our lawyers and accountants — great though they are. I'm speaking about a young adult from our What's The Download Interactive Advisory Board — a panel of young music consumers that we've assembled to educate us and the industry.
Twenty-year-old Joy Mitchell of Hawthorne, Calif., told us, "There are songs you just can't find on digital music services, and until these services can offer everything Kazaa or old-school Napster had, they're not going to compete. They're losing business by not having every artist and every type of song available. That's huge. It's so frustrating when you are trying to do the right thing."
While previous conventional wisdom held, "you can't compete with free," today it would be more accurate to say, "you can't compete with all," for it is the attribute of all music — more than price — that makes the illegal services most attractive. Digital music companies are providing services today that allow their entire catalogue to be available on a portable music player for as little as $6 a month, without the concerns of spyware, viruses, lawsuits and other risks of P2P. It's a great deal, but the reality is their catalogues are far too small. Licensing reform can level the playing field for the legal services.
The Academy is grateful to Sens. Hatch and Leahy, Rep. Berman, and of course Rep. Smith, who has personally convened numerous meetings designed to solve this issue. Many other legislators have also raised the profile of this debate and offered support. We also thank the numerous organizations, nearly all represented here tonight, that have engaged in negotiations to develop a workable solution. That effort must be expedited, as the Grokster verdict did not completely solve our problem for us, but it did give us some breathing room to solve it ourselves. If we take too long arguing over how to split the pie, we may be surprised to find the pie has already been eaten by the pirates.
To make progress now, we might put ourselves in the shoes of Joy Mitchell and the millions of music consumers just like her. Joy doesn't think about multiple rights and royalties when she buys music. To her, the sound recording and the composition are a perfectly unified whole, and maybe we have something to learn from her. After all, it was an historic accord between the labels and the publishers that allowed for the subscription services to be launched in the first place four years ago. That was a great step, indicative of the kind of inter-community cooperation that now must continue. But more recently, separate negotiations between digital retailers and publishers and between digital retailers and labels have not produced the solution. So perhaps it is time for the guardians of both the recordings and compositions to come together again to find a way to sell the entire music package at a price that satisfies the needs of each link in the chain, from songwriter to consumer. For while the songwriter must approach his task with a blank page, the consumer does not approach the online store with a blank check. Only by continuing to develop a strategy together can we create a model that the music lover will accept, and that will turn pirates into customers.
The Recording Academy stands ready to help. Our membership is comprised of music professionals from every aspect of our community. While it is not for us to establish the solution, we believe we can serve as an honest broker in creating a framework for productive dialogue between those who control the interests of the sound recordings and the compositions. As industry leaders, you all have the intellect, passion and desire to find a workable resolution. Now, applying the cooperative spirit that proved so successful in solving other problems, we can surely solve this one as well.
Decades from now, when an entire new cast of music executives and music fans have taken our place, let them remember the people in this room as visionaries. Let them remember us as leaders who looked at the long view, and ensured a healthy music industry that respects consumers, the companies that deliver music, and most of all, the creators who make those enterprises possible — and who add so much to our lives.
Thank you.