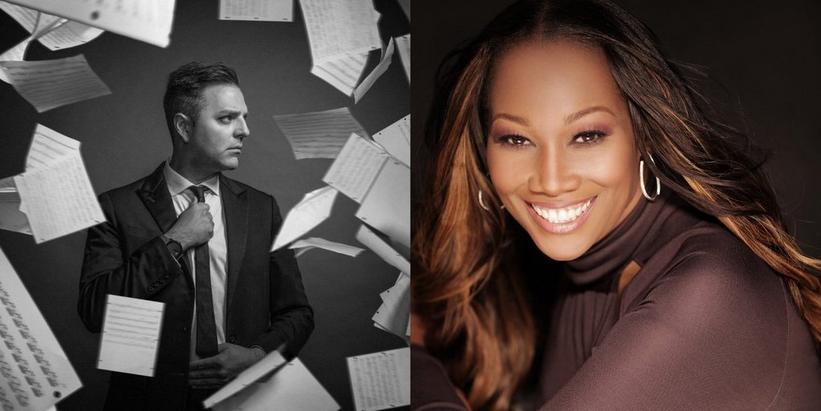 Andrew Joslyn & Yolanda Adams
Photos: Carlos Cruz | Courtesy of Roy Cox
news
Award-Winning Musical Polymath Andrew Joslyn Joins Continuing Co-Chair Yolanda Adams To Lead Recording Academy National Advocacy Committee
New and returning Committee members will advocate for economic fairness for creators and ongoing music industry recovery efforts
Advocacy
/
Nov 11, 2021 - 07:00 pm
On Nov. 11, the Recording Academy announced that composer, orchestrator, violinist, and award-winning musical polymath Andrew Joslyn will join four-time GRAMMY-winning artist Yolanda Adams as Co-Chair of the Academy's National Advocacy Committee. Additionally, independent music industry veteran and Chair of the Academy's Board of Trustees Tammy Hurt and GRAMMY-nominated artist, songwriter and producer Rico Love will join the Committee.
Serving as the voice for all music creators alongside the Academy's Advocacy team in Washington, D.C., the committee is composed of leading performers, producers, songwriters, and studio engineers, and works to determine specific policy positions of the Recording Academy and advance the interests of all music creators.
Advocacy Committee members include founding member and Chair of the Songwriters & Composers Wing, multi-platinum songwriter and producer Evan Bogart; GRAMMY-winning composer, producer and singer Claudia Brant; and 2021 NEA Jazz Master and three-time GRAMMY-winning drummer, composer, producer, and educator Terri Lyne Carrington. CEO of the Recording Academy Harvey Mason jr. will serve as an ex officio member.
"The breadth of experience brought to the Recording Academy's National Advocacy Committee by Andrew Joslyn will be an invaluable asset alongside the exceptional Yolanda Adams as we strive for economic fairness for all creators," said Mason. "Every creator that contributes to the music recording process is facing their own unique set of challenges, and we look forward to continuing the success of the past year in producing meaningful change and advancement of key priorities."
Joslyn is an avid music advocate who brings a prolific resume to the committee. His passion for collaboration has led him to work with a remarkably diverse group of world-class artists, touring the world, performing, co-writing, and arranging music on over 400 songs throughout his career.
The Advocacy Committee will continue its work toward economic fairness and recovery for all music creators, building on the success of the past year and recent Behind The Record Advocacy meetings, during which hundreds of creators across the country advocated virtually to their representatives in support of key priorities, including pending legislation:
The Help Independent Tracks Succeed (HITS) Act, which allows an individual to fully expense for tax purposes the cost of new studio recordings on their taxes, up to $150,000, within the same year of production;
The American Music Fairness Act (AMFA), which enables artists and producers to finally collect royalties when their music is broadcast on AM/FM radio, while establishing key protections for local and public broadcasters.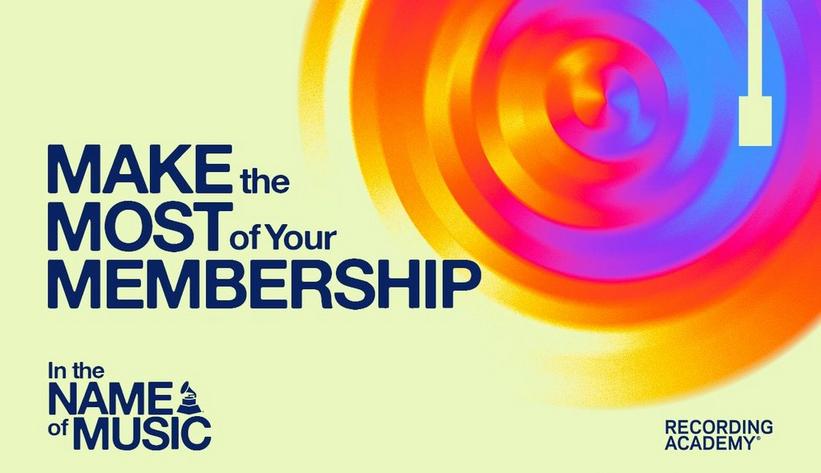 Recording Academy Membership
Graphic Courtesy of the Recording Academy
list
4 Ways To Maximize Your Recording Academy Membership
Here is a thorough guide to the primary ways all Recording Academy members can use their platform, maximize their membership, and get involved with the Academy's various divisions and initiatives.
Recording Academy
/
Aug 9, 2023 - 07:29 pm
If you're reading this, chances are you've decided to become a member of the Recording Academy. You are to be commended for this decision!
As part of the world's leading society of music people, you are in a unique position to make your voice heard — and effect change that not only manifests during the GRAMMYs show, but ripples throughout the music industry and world at large.
As such, becoming a member is merely the first step: it's time to use your platform to the fullest and get involved with the Academy's various divisions and initiatives. Below is a handy guide to the primary ways you can maximize your Recording Academy membership.
Fight For Music Creator's Rights
One of the most crucial divisions of the Recording Academy is Advocacy, which fights to protect the rights of music makers and advance their interests in the realms of /ocal, state and federal policy.
Additionally, Advocacy works to educate the public about key legislation and policy issues that affect everyone in the music community.
As an Academy member, you can get involved with Advocacy in a number of ways. One is by familiarizing yourself with GRAMMYs On The Hill, a two-day event consisting of the GRAMMYs on the Hill Awards and subsequent Advocacy Day.
Over the course of these events, music creators come together with Members of Congress to celebrate those who have been exceptional in their support of creator's rights and to advocate for the passage of legislation that will further improve those rights.
Read More: Everything You Need To Know About GRAMMYs On The Hill 2023: What It Is, Who It Benefits & What It Has Accomplished
Another important component of Advocacy is District Advocate, the largest grassroots advocacy movement for music and its makers.
This manifests every year in District Advocate Day, where Recording Academy members across the U.S. met virtually with their Senators and Congressional Representatives to fight for change for the music community.
Other facets of Advocacy to get acquainted with include the GRAMMY Fund For Music Creators and the quarterly advocacy newsletter and annual magazine. Furthermore, click here for a helpful landing page that features practical routes to support Advocacy initiatives.
Support The Next Generation of Music
The GRAMMY Museum's education initiatives aim to keep music in our schools and introduce music as a profession to young people.
Here are four ways they do this:
Education
The GRAMMY Museum's K-12 educational outreach and funding efforts ensure the future of music is only as strong as the next generation of creators. Last year alone, the Museum reached more than 700,000+ students through their free virtual education programming by way of GRAMMY Museum At Home and online streaming service, COLLECTION:live. 
Community Engagement
Their many public programs range from panels on the state of the music industry to intimate performances.
On-Site Exhibits
The Museum's Los Angeles location offers a variety of interactive and educational experiences that provide insights into artists who have shaped music history — as well as the creative process itself.
COLLECTION:live
Re:live Music Moments on COLLECTION:live, the official streaming service from the GRAMMY Museum featuring artist interviews, performances, and livestreams.
Support Music Makers
As a freshly minted member of the Recording Academy, you can help spread awareness of resources that aid all music makers in need.
Founded by the Recording Academy in 1989, MusiCares is an independent 501(c)(3) non-profit dedicated to supporting the health and welfare of the music community through preventative care, crisis relief and recovery support.
Here are just some of the ways MusiCares is here to support you and your peers in the music community:
Mental Health & Addiction Recovery Services
Support, referrals, and emergency financial assistance for counseling, psychiatric care, inpatient treatment, coaching, intensive outpatient care, group therapy, sober living and more.
Health Services
Financial assistance during medical crises and preventive services such as dental and medical screenings, hearing clinics, vocal health workshops, and assistance obtaining low-cost health insurance.
Human Services
MusiCares provides humanitarian disaster relief, and emergency financial assistance for basic living expenses like rent, utilities, car payments and insurance premiums. 
They can also assist with funeral costs, or instrument replacement/repair if stolen or damaged in a natural disaster — excluding wear and tear. 
The human services team also offers preventive programs addressing financial literacy, affordable housing, career development, legal issues, and senior services.
Support The Academy's Future & Evolution
As a member, you have the ability to make big moves at the Academy by:
Recommending fellow music peers to become members

Submitting projects for GRAMMY Awards consideration

Proposing amendments to GRAMMY Awards rules

Voting in the GRAMMY Awards process (if you're a voting member; key dates here)

Getting involved in the Academy's DEI efforts

Running for a Recording Academy board and/or participating on advisory committees

Joining local chapters and voting in chapter elections

Participating in members-only programs

Supporting the Producers & Engineers (P&E) and Songwriters & Composers (S&C) wings
Additionally, you can become eligible to purchase GRAMMYs tickets and join the Latin Recording Academy as a dual member.
The Recording Academy is thrilled to have you as a member — whether you've already joined, or plan to join in the future! Watch this space for further news about Recording Academy membership and all other goings-on with the world's leading society of music people.
The Online Entry Process For The 2024 GRAMMYs Explained: How To Submit, Upcoming Deadlines & Webinars, GRAMMY Nominations & Voting Process, And More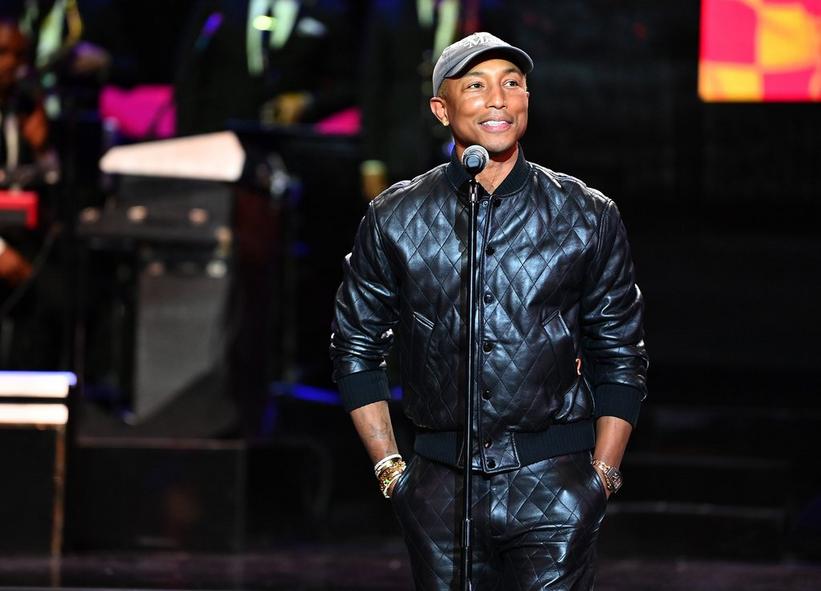 Pharrell Williams speaks at the TV One Urban One Honors in December 2022.
Photo: Paras Griffin/Getty Images for Urban One Honors
list
4 Ways Pharrell Williams Has Made An Impact: Supporting The Music Industry, Amplifying Social Issues & More
From advocacy and activism to music education and philanthropy, trailblazing superproducer Pharrell Williams uses his global reach to enact social change and inspire the masses — which is exactly why he's a 2023 GRAMMYs On The Hill honoree.
Recording Academy
/
Apr 20, 2023 - 04:40 pm
Thirteen-time GRAMMY winner Pharrell Williams understands how to wield his influence for the betterment of humanity. When he's not in the studio making award-winning music, the prolific multihyphenate spends his time supporting causes like education, sustainable fashion, conservation, and human rights, and leverages his platform to make change happen — creating a blueprint for merging passions with social causes.
The visionary's philanthropic reach is awe-inspiring. Since establishing his first non-profit, From One Hand to AnOTHER, in 2008 — a six-week summer camp that offers learning programs focused on science, technology and the arts to children from low-income families — Williams has given a host of communities access to resources, tools and life-changing opportunities. He's helped build an after-school center in his hometown of Virginia Beach, offered internships to students from Harlem, New York, and launched a non-profit initiative for Black and Latinx entrepreneurs on the heels of the 2020 racial justice protests.
Ultimately, the mega-producer wants to make the world a better place for future generations, which shines through in his dedication to education, climate action and equality. By taking action to tackle these big-picture issues, Williams is showing others in his position that it's possible to do what you love and make a difference in the world.
To mark Williams' efforts and their impacts, the multihyphenate will be honored alongside U.S. Senate Majority Leader Chuck Schumer (D-N.Y.) and Sen. Bill Cassidy (R-La.) at this year's GRAMMYs On The Hill in Washington D.C. The annual event spotlights congressional leaders and music makers who have worked together to raise awareness and pass legislation to help ensure fair pay and equal rights for creators. 
Ahead of the event on April 26 and 27, take a look at four ways Williams has supported the music industry — and beyond. 
He Advocates For The Protection Of Creators' Rights
Williams has made a concerted effort to negotiate with labels for control of his music, and he uses his platform to help fight for equality and equity for all artists. "I shouldn't be the only one with this preferred deal," Williams said to the head of Columbia Records after negotiating a deal to own his masters in 2015. "All artists should own their intellectual property — otherwise you're just working for someone else. It's really weird: They own the fields where you and God have laid the seeds; you do the harvesting, but they have the ownership."
Williams has consistently highlighted the importance of ownership in music, and his push to usher in new protections for artists extends to the virtual world. In 2021, the music mogul joined the advisory council of CXIP DAO, a decentralized organization that allows creators to protect their copyrights and manage their digital assets.   
Read More: Everything You Need To Know About GRAMMYs On The Hill 2023: What It Is, Who It Benefits & What It Has Accomplished
He Supports And Funds Arts & Music Education Programs
Williams got his musical start as a drummer in elementary school before taking band in middle school, where he met a similarly music-minded classmate named Chad Hugo, his future production partner in the Neptunes. Along with support from his grandmother, this educational experience shaped Williams into the innovator he is today, and encouraged him to center much of his philanthropy on the arts and education as a whole.
"I want all children to have access to that kind of creative growth, access, and support. All kids, not just my own," Pharrell told Billboard in 2019. 
His actions have shown just that: In 2009, Williams' non-profit launched a Summer of Innovation camp in association with NASA. His foundation would go on to donate school supplies and offer free after-school programs and camps to kids from his hometown areas. 
In 2018, the "Happy" singer partnered with American Express Platinum for The Yellow Ball, a fundraising event at the Brooklyn Museum to benefit Young Audiences Arts for Learning. Soon after, he joined forces with Verizon to launch a tech-forward music curriculum for underserved middle schools all over the country, which provides students with access to virtual reality, 3D printers and other emerging technology. 
He Launched A Private School
Back in 2021, Williams took his education advocacy to the next level when he announced the launch of Yellowhab, a tuition-free private school for third to sixth graders from low-income families in his home state of Virginia. Always innovating, Williams's micro-school takes "a future-forward approach" to learning that includes using tech and other methods to immerse students in the educational process.   
"If the system is fixed and unfair, then it needs to be broken," Williams said in a press release.  "We don't want lockstep learning where so many kids fall behind; we want bespoke learning designed for each child, where the things that make a child different are the same things that will make a child rise up and take flight."
He Uses Fashion To Help Global Causes
The fashion influencer has created a number of clothing and accessory lines throughout his career, from the Billionaire Boys Club label to its many offshoots. He's partnered with high-profile brands to create collections that raise awareness and funding for socially conscious causes; in December 2022, his global lifestyle brand ICECREAM collabed with Mini USA for a capsule collection whose proceeds went to Polar Bears International, a non-profit that works to protect the endangered species.
But with eight million metric tons of plastic in the ocean, his sustainable denim collection with Bionic Yarns may be his most socially impactful. Over a two-year period, this collaboration converted an estimated seven million plastic bottles into clothing items.
"We are trying to infiltrate the entire spectrum of fashion, high-end and low. It's a part of sustainability and the cause is to never throw anything [plastics and trash] into the ocean again," Williams told Women's Wear Daily in 2014. "The ocean is just one part of the earth we're concentrating on, but the world is made up of 75 to 80 percent water. It's a huge place to start."
Inside GRAMMYs On The Hill 2023: How The Recording Academy Will Fight For Creator's Rights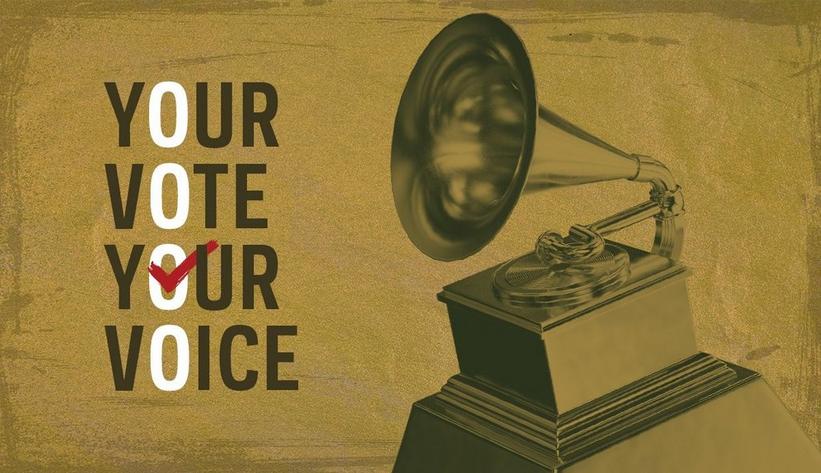 Photo courtesy of the Recording Academy
news
Why Is It Important To Vote For The 2023 GRAMMYs? Prince Royce, Antwane, Andrew Joslyn & Other Recording Academy Members Speak
The Recording Academy made good on its promise of transparency, instituting major changes surrounding the GRAMMY Awards voting process. That's why it's more important than ever to vote this season, these artists say.
Recording Academy
/
Oct 21, 2022 - 08:50 pm
There are only two days left to participate in first-round voting for the 2023 GRAMMYs; final-round voting will commence Dec. 14.
If you're a Recording Academy member, and you haven't yet voted, check out the list linked below — a detailed series of reasons why participating in this precious process is so important to the music community worldwide.
But if you'd rather hear it directly from Recording Academy members, they have your back. In a series of Twitter Spaces and Instagram Live conversations, Recording Academy members from Prince Royce to Antwane opened up about the cruciality of this process.
The 2023 GRAMMY nominations are officially here. See the complete list of nominees across all 91 GRAMMY categories.
In an Oct. 19 Twitter Spaces conversation co-helmed by the Recording Academy and R&B publication Rated R&B, Len Brown — the head of hip-hop, R&B and reggae at the Academy — and Rated R&B editorial assistant Antwane Folk — underlined why it's so important to raise your voice and vote for the 2023 GRAMMYs.
"It's important in the sense that you want your genre represented — in this case, we're talking R&B, rap, or whatever," Brown said. "You want to make sure those people are getting their just deserts, and their recognition."
Folk raised a germane point in response: "That doesn't mean these are going to be major artists," he said. "These can be independent artists that are among the five nominated.
"This is a peer-based award," Folk added. "These are people within the music community — performers, songwriters, producers, engineers, instrumentalists, and other creators who are actively working in the recording industry, who can determine the GRAMMY winners and GRAMMY nominees each year."
"That's what makes it different from the other awards," Brown replied. "You have media pundits; you have journalists; you have fans; you have a lot of other folks that are weighing in on certain people winning."
In comparison, he said, "This award is about the people that do it, just like you."
Read More: Your Vote, Your Voice: 6 Reasons Why Your GRAMMY Vote Matters
Another Twitter Spaces moderated by Recording Academy Membership Manager Amanda Garcia Davenport included Songwriters & Composers Wing Managing Director Susan Stewart, violinist and recording artist Andrew Joslyn, and blues singer/songwriter Diana Durrett.
"The people that are writing songs for a living and are producing records — that's who's going to be voting for you," Durrett said. "I think that's nice that you're going to be respected and awarded [by] someone who really is in there, and knows what it takes to make a recording, or write a great song."
Echoing other's remarks about the GRAMMYs being a peer-to-peer award, Stewart chimed in: "That's why we need our whole, entire community represented in voting for this."
Joslyn noted the importance of "uphold[ing] the integrity of the awards — because it's peer-[to-peer], we need that input from the entire populace of the music industry." Also, he pointed out, the show isn't just for its own sake — it funds the Academy's critical ventures, like MusiCares and Advocacy.
Over on Instagram, Recording Academy Executive Director Jessica Toon spoke with Thunderpussy vocalist Molly Sides and music producer Dani Deahl.
Sides framed the voting process as "showing up" for our peers and colleagues to "spark change"; Toon noted it as "the ultimate music discovery tool." And Diehl correctly pointed out that being a Recording Academy member goes several steps beyond simply voting.
"You actually get to help shape the rules and the categories," Diehl continued, "and really, foundationally change the way things operate."
For example, she added, she helped push forward a proposal to add the "/Electronic" tag to "Best Dance Album" — which may seem like a subtle change, but significantly helped open up the category to other artists in the electronic realm.
Traveling back in time a week and change, Recording Academy CEO Harvey Mason jr. held an enlightening conversation on IG Live with Om'mas Keith, the Secretary and Treasurer of the Recording Academy's Board of Trustees; and Tammy Hurt, Chair of the Board of Trustees.
"There used to be things called committees that were doing some work to try to curate and pull together the right nominations. They were groups that made sure that last-minute entries weren't overlooked, or making sure there were things that were in the right places. " Mason said.
"Those are no longer in place," he continued. It is purely the vote of the members — the vote of your peers, the vote of people who are listening to the music and judging it on the quality… and excellence of the art. It's not streams; it's not sales, popularity, Instagram followers, who charted."
"That's why I'm part of the GRAMMYs," Keith added. "Because it's such a powerful award, and it feels so good to win an award knowing that your peers awarded you."
And speaking more broadly of positive shifts in the Academy throughout her decade-long tenure, Hurt cited Recording Academy membership as the key, driving force. "[We took] this feedback that we'd gotten, and [took] the initiatives that had begun. 
"The Academy is what it is today because we're finally starting to get the right people in the room," Hurt continued. "The right people to have the conversations — the right people to vote on the awards. It's really, truly a new day — a new era."
The "Your Vote Your Voice" Twitter Spaces series continued on Oct. 21, with Latin pop/R&B singer Prince Royce, singer/songwriter Tanerélle, and pop/rockers Deep Sea Diver — moderated by veteran music executive Quiana Conley.
Speaking to why certain artists will be nominated for 2023 GRAMMYs, Tanerélle underscored the supremacy of musical quality — period.
"It doesn't have anything to do with the stata of the charts," she said, "but how you genuinely feel, from the people you're listening to and the creators that you admire, that uplift you and inspire you."
Deep Sea Diver's Jessica Dobson noted that the process once seemed relatively opaque to her. "To be honest, in my mind, there were a lot of presumptions that I had, and a lot of mystique around what the GRAMMYs were and how the process worked," she said. And with time, "it was demystified, and I also had a lot of wrong assumptions."
"Oftentimes, people that complain about nominations aren't even voting," Royce said. "So, for me, one thing is educating people about what the Academy is about, and how voting goes down."
Let these inspiring conversations on Twitter and Instagram clear up any misconceptions or misgivings about the GRAMMYs voting process — so you, too, can get out and vote!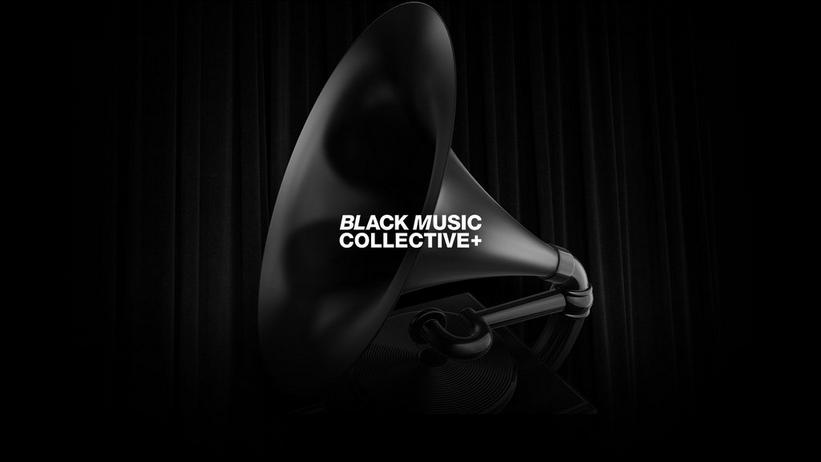 The Recording Academy's Black Music Collective
Graphic: The Recording Academy
news
The Recording Academy's Black Music Collective Welcomes New Honorary Chairs And Leadership Council: Mickey Guyton, Jimmie Allen, Yolanda Adams, Yola & Many More
The Recording Academy's Black Music Collective welcomes its new and returning Honorary Chairs and Leadership Council, who are committed to amplifying and advancing Black music creators and professionals within the Academy and music industry at-large.
Recording Academy
/
Sep 16, 2022 - 01:00 pm
Include. Advance. Uplift. The Recording Academy's Black Music Collective (BMC) today announced the addition of new music creators and professionals to its esteemed Honorary Chairs and Leadership Council. These members — which include both new and returning Honorary Chairs, like Quincy Jones, John Legend, Yolanda Adams, and Ethiopia Habtemariam, and Leadership Council representatives, like H.E.R., Brianna Agyemang, D-Nice, and Terri Lyne Carrington — will continue the BMC's commitment to supporting and elevating Black artists, creators and music professionals.
The full list of the Black Music Collective's new and returning Honorary Chairs and Leadership Council members is included below.
The new and returning Honorary Chairs and Leadership Council members will work hand in hand with the Recording Academy's Diversity, Equity & Inclusion team and BMC leads, Ryan Butler and Ricky Lyon, to elevate the mission of the BMC. As well, Recording Academy's Board of Trustees Vice Chair Rico Love steps in as the new BMC Chair.
"The Black Music Collective has remained steadfast in its mission to advance Black music since its founding in 2020. We are thrilled to have inaugural members of the BMC returning and honored to have an esteemed community of new industry leaders joining us to accelerate progress," Recording Academy CEO Harvey Mason jr. said. "Black music is an integral part of all music, and we are committed to the long-term work required to drive real and measurable change."
Established in 2020, the BMC has thrived and grown ever since. Its industry-leading, trailblazing events, initiatives and collaborations have supported Black musicians and professionals across all genres, industries and backgrounds. The BMC's annual "Your Future Is Now" scholarship program, launched in February 2021 in partnership with Amazon Music, and the launch of the HBCU Love Tour, created in partnership with GRAMMY U, have supported students at Historically Black Colleges and Universities (HBCUs) who represent the next generation of music industry leaders. The first-ever Recording Academy Honors Presented By The Black Music Collective event, an official GRAMMY Week 2022 event launched in April ahead of the 2022 GRAMMYs, honored John Legend with the inaugural Recording Academy Global Impact Award and celebrated D-Nice, Love Renaissance, MC Lyte, and BMC Leadership Council member Riggs Morales.
"There have been moments where I knew I had to be the one young girls saw pick up a guitar, or advocate for the right to be creatively free, to stand for myself. They needed to see a dark-skinned, plus-size woman do that, so this moment feels like a deepening of my mission for representation for all of that. For this and so many more reasons, I'm so profoundly honored to join the Black Music Collective Leadership Council," singer/songwriter, musician and actress Yola said. 
The Black Music Collective's Honorary Chairs and Leadership Council:
HONORARY CHAIRS
Returning
Jeff Harleston

Jimmy Jam

Quincy Jones

John Legend
New
Yolanda Adams

Valeisha Butterfield Jones

Ethiopia Habtemariam

Yvette Noel-Schure
LEADERSHIP COUNCIL
Returning
Brianna Agyemang

Tunde Balogun

Tuma Basa

Catherine Brewton

Binta Niambi Brown

Terri Lyne Carrington

D-Nice

Phylicia Fant

H.E.R.

Jeriel Johnson

Om'Mas Keith

Rico Love, Chair

Heather Lowery

MixedByAli

Riggs Morales

Steve Pamon

Tayla Parx

Ryan Press

Rashad Robinson

Jamila Thomas
New
Prince Charles Alexander

Jimmie Allen

Denzel Baptiste & David Biral (Take A Daytrip)

Jennifer Goicoechea

Mickey Guyton

Claudine Joseph

Ledisi

Herb Trawick

Ebonie Ward

Yola
Stay up to date on the BMC's progress and follow the BMC on Instagram.
How The Recording Academy's 2022 New Membership Class Reflects Its Ongoing Commitment To Diversity, Equity & Inclusion