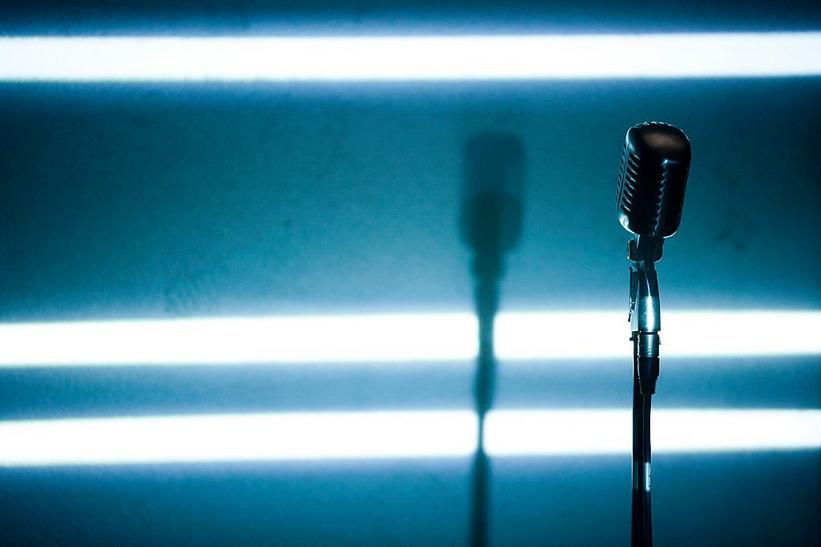 Photo: Universal Images Group/Getty Images
news
AM-FM Act Introduced With Hopes To Finally Pay Performers For Radio Play
The bipartisan and bicameral bill seeks to empower music creators and take a stand against broadcasters using music without permission or compensation
Advocacy
/
Nov 22, 2019 - 05:15 am
For as long as American radio has existed, performers of the music broadcasted across the terrestrial AM/FM airwaves coast-to-coast have not been compensated for their hard work. But thanks to a new bill introduced today, this long-time wrong might finally be made right.
The "Ask Musicians For Music (AM-FM) Act" was introduced this week by Sen. Marsha Blackburn (R-TN) in the Senate and House Judiciary Chairman Jerrold Nadler (D-NY) in the House. . Coming less than two months after nearly 2,000 Recording Academy members advocated for a terrestrial performance right during District Advocate day, the bill would empower music creators to grant permission and seek payment, with a focus on the large broadcasters who have subsidized their business by using music at will and without paying the hard-working performers.
"When music creators share their wonderful gift with the world, we hear songs that inspire and unite us. We should encourage such thriving talent and ensure the music community is properly compensated for their work," said Senator Blackburn. "The AM-FM Act will reward singers, songwriters and musicians for their hard work when their music is played on the radio."
On Nov. 21, Rep. Ted Deutch (D-Fla.), a staunch supporter of music creators rights, introduced and withdrew an amendment similar to the AM-FM Act during the Judiciary Committee's markups in the House of Representatives. The amendment was proposed during the committee's debate over the Satellite Television Extension and Localism Act (STELA), which allows satellite companies to license and transmit broadcasters' content to underserved markets via a compulsory license.
Rep. Deutch made the strong point that creators deserve the same right these broadcasters enjoy to control and be paid for the work they create.
"For too long, AM/FM radio has retained the right to play songs without paying the performers," said Rep. Deutch. "FM radio is the largest music service in the world, hands down. Two hundred plus million listeners, $17 billion in annual revenue, most of which is generated by advertising sold against an audience drawn to those stations by music."
Rep. Deutch also pointed out that the current system discourages small and medium size radio stations from making the leap to digital platforms, which leads to consolidation and decreased diversification on radio.
Take a look at how #music unions and the musicians who belong to them would benefit from finally getting the AM/FM performance right they deserve.https://t.co/XC73SInAd2

— GRAMMY Advocacy (@GRAMMYAdvocacy) August 31, 2019
The setting of today's STELA mark-up was quite appropriate, as the National Association of Broadcasters (NAB) have a long-standing hypocritical stance on the issue of compensation for creative work. The NAB are advocating for STELA to expire and sunset, essentially empowering broadcasters to gain more control over permission and compensation for the repurposing of their content, while simultaneously remain also opposed to the AM-FM Act which seeks to grant the same to the creators who supply radio's main hook: music.
The Recording Academy, which has long been championing legislation to establish a performance right, continues to stand for music creators of AM/FM performance rights and against the hypocrisy of the NAB. In previous congresses, the Academy was at the forefront of the debate—bringing attention to the issue during Congressional hearings, GRAMMYs on the Hill, District Advocate day, and during GRAMMY weekend. This new bill provides the opportunity to address both fronts, granting creators the rights they deserve and illuminating the greater importance of control and consent for all creators.
"The AM-FM Act will give artists control over what is rightfully theirs, their music," said Daryl P. Friedman, Chief Industry, Government, & Member Relations Officer, Recording Academy. "The legislation is about consent for use of content, a basic concept that the National Association of Broadcasters is seeking for its own television members. We thank Senator Blackburn and Representative Nadler for their leadership on this issue, and ask members of Congress who recognize the importance of intellectual property to join them and pass this legislation."
READ MORE: AM/FM Radio: One Of The Lone Remaining Music Pirates
"The United States is an outlier in the world for not requiring broadcast radio to pay artists when playing their music, while requiring satellite and internet radio to pay," said Chairman Nadler. "This is unfair to both artists and music providers. I'm proud to sponsor the Ask Musician For Music Act of 2019 which would give artists and copyright owners the right to make a choice to allow AM/FM radio to use their work for free or to seek compensation for their work. The bill would also allow them to negotiate rates with broadcasters in exchange for permission for it to be aired. This is what music creators want and deserve."
Now is the perfect time to contact your Members of Congress today and urge them to support the AM-FM Act and finally establish a long overdue performance right on terrestrial radio. The time has come, indeed.
Let Your Representatives Know You Stand In Support Of Music Creators' Rights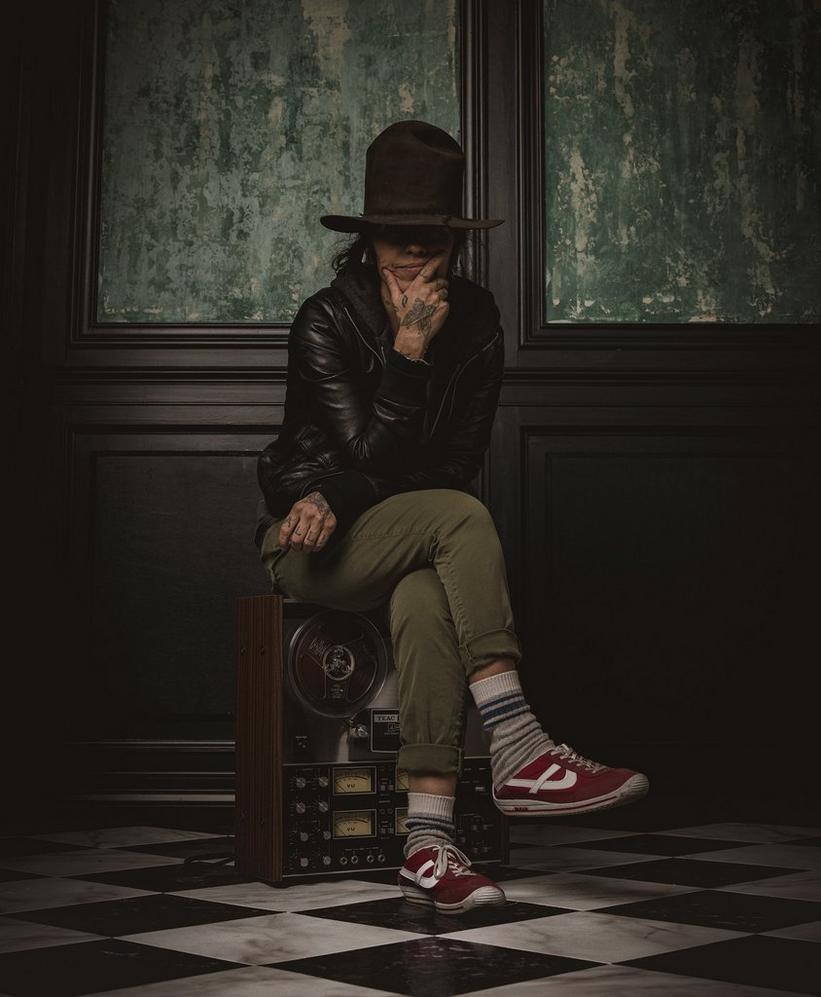 Photo: Courtesy of Linda Perry
news
Linda Perry Talks Craft, Creativity & Her Biggest Hits In Nashville
The GRAMMY-nominated musical force of nature opens up to an intimate audience about artistry, authenticity and her illustrious career in music
Recording Academy
/
Jul 18, 2018 - 12:44 am
Finding success as a songwriter, artist or producer/engineer is a one-in-a-million shot at best in today's super-saturated music industry, but to succeed at all three takes a remarkable individual. Linda Perry is just that special talent. For a lucky audience at the Recording Academy Nashville Chapter's Craft Session event on June 14 at The Tracking Room, the GRAMMY nominee took a candid look at her remarkable career, her instinctual creative process and the stories behind some of her biggest hits.
Born to a father who loved Frank Sinatra, Willie Nelson, old time country, and jazz, a Brazilian mother with a penchant for Sergio Mendes, and growing up around siblings who loved pop and rock music, Perry's first love was musicals. She cites listening to "The Jungle Book" as the magical moment for her when storytelling and music collided. Later, she discovered the encompassing power of her own voice, the beginning of a career full of music coming naturally to her.
"One day, literally, in San Francisco, I was playing guitar … and then I just started singing," said Perry. "And this huge voice came out of me. … It just took over my whole body and I started crying and my roommate came running down. She was like, 'What was that?' And I'm like, 'It was me!' … Then that's when I said, 'I'm gonna be a rockstar.'"
From there, Perry stumbled into playing music, a self-taught multi-instrumentalist picking up guitar and piano by ear without any trouble at all. These instincts as a musician still guide her in the studio, where Perry let's her ears take over.
"I'm different because I don't know what I'm doing, I just feel it," said Perry. "I pride myself on my drum sounds, and when I get drum sounds they're fat, they're awesome, they're gorgeous, but I don't know what I'm doing. I'm just turning things, moving microphones until it sounds good to my ear. I don't need to know that I'm boosting 2K or bringing down 15K. Who cares about that? I just want to know I'm getting a good sound. … I don't look at meters, I just move microphones."
Every way Perry interacts with music seems to carry this natural, instinctual movement. As a songwriter, there may be ways of forcing ideas to come out, but she admitted that's not how she works. In fact, the question she gets asked most often by songwriters is about dealing with writer's block. Her answer is an enlightening one.
"I don't get songwriter's block because I'm not thinking," said Perry. "Only people who are thinking about writing music get songwriter's block, I just do it. And if it's not there to do, I don't do it."
During the conversation, Perry walked the audience through her journey in the San Francisco music scene in the '90s where she earned a write-up in SF Weekly for her brief but memorable first performance after playing just two songs then breaking a string. and formed her band 4 Non Blondes, whose original name was Lesbian Snake Charmers. She kept her solo career pursuits going while joining the band before combining the two and finding a record deal post haste.
Perry talked about writing "What's Up," the band's 1992 smash hit, and the subsequent struggle to maintain her artistic vision for the song. The album's producer suggested lyric rewrites and production choices that forced Perry to decide between being a team player and standing up for her artistry.
Thankfully, she was able to cut the tune on her last reel of tape and rush it to mastering just in time. Shockingly, it was Perry's first time touching a microphone and crafting sounds in a studio. The raw brilliance of the recording came together in a hurry and created something lasting.
"That recording was my first actual recording, and it's flawed all over the place. I can't stand my voice on that," Perry said. "Everything about it when I hear it sounds amateurish. All those flaws and all those mistakes are what made that song what it was. So the moral of the story is just trust your instincts because we're not here to be perfect. We're here to create an emotion and to create a moment."
Ever since, Perry has tapped into this magic throughout her career in her own music and collaborating with other artists. During the Craft Session, she recounted how she patched together Pink's "Get This Party Started," taking her first crack as sequencing, the arc of her collaboration with James Blunt, her love/hate relationship with the "beyond talented" Christina Aguilera, for whom she penned the 2002 smash hit "Beautiful," and more.
In an industry with so many facets, Perry has grown her career on the foundation of true artistry, tapping into inspiration and authenticity at every stage of the process. Her vision — or the vision of the artist she's working with — always comes first. From there, Perry says it's about craft and creativity, no matter who you are or what your process is.
"It's very important to really understand your craft," Perry said. "There's kids doing amazing albums on GarageBand because they're being creative. You can record on anything if you're creative, you have a good song and you get the emotion."
Catching Up On Music News Powered By The Recording Academy Just Got Easier. Have A Google Home Device? "Talk To GRAMMYs"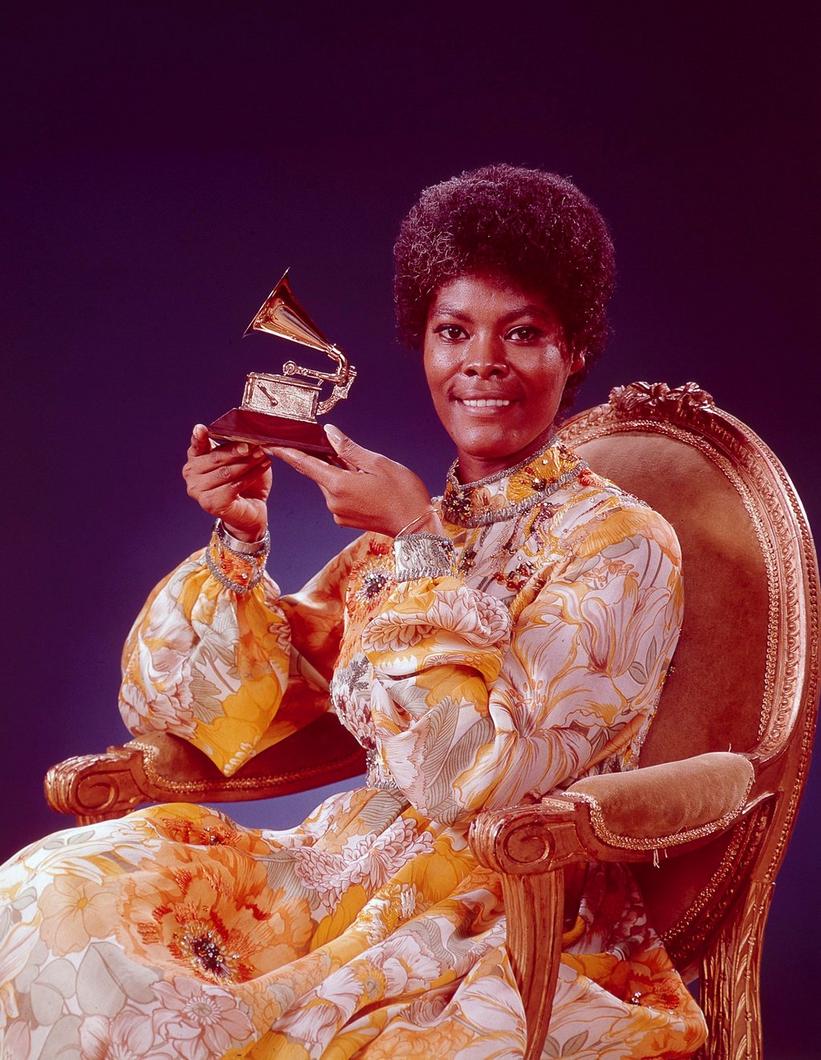 Photo: ABC Photo Archives/ABC/Getty Images
news
Dionne Warwick, Donny Hathaway & More To Receive Special Merit Awards
The Recording Academy has announced this year's crop of Lifetime Achievement Award, Trustees Award and Technical GRAMMY Award recipients
Recording Academy
/
Dec 19, 2018 - 07:31 pm
What do Black Sabbath, Sam & Dave and Julio Iglesias all have in common? They are among this year's Recording Academy Special Merit Awards recipients. Today, the Academy announced a prestigious crop of recipients for its Lifetime Achievement Award, Trustees Award and Technical GRAMMY Award.
This year's Lifetime Achievement Award honorees are Black Sabbath, George Clinton & Parliament-Funkadelic, Billy Eckstine, Donny Hathaway, Julio Iglesias, Sam & Dave and Dionne Warwick. Lou Adler, Ashford & Simpson and Johnny Mandel are Trustees Award honorees; and Saul Walker is the Technical GRAMMY Award recipient.
From their power riffs to their dark, gothic imagery, Black Sabbath arguably invented the heavy-metal signposts and influenced every hard-rock band that followed.
Among the most sampled acts of the funk/R&B era, George Clinton & Parliament-Funkadelic's spacey and masterfully played funk has laid the foundation for countless hip-hop hits.
Singer Billy Eckstine helped break ground for African-American artists in the '40s and '50s as a distinctive jazz singer and bandleader who crossed over to an equally dazzling career in pop.
Donny Hathaway was a versatile soul stylist who built his legend singing both urban protest songs as well as smooth, signature duets with the likes of Roberta Flack, despite his far-too-short career.
Perhaps the most successful Latin crossover artist of his time, Julio Iglesias became an enduring star on the world stage and Latin music's most popular ambassador of his era.
Soul duo Sam & Dave (Sam Moore and Dave Prater) were one of the primary chart stars at the Stax and Atlantic labels in the '60s, bringing the passion of gospel to their wailing soul sides.
Singing the songs of Burt Bacharach and Hal David in the '60s, and then scoring hits that bridged pop and R&B in the '70s and '80s, Dionne Warwick has carved out a unique and stellar career among pop/soul singers.
From the Monterey Pop Festival to L.A.'s iconic Roxy Theatre to the careers of the Mamas And The Papas, Carole King and Cheech & Chong, among others, Lou Adler is one of music's most noted impresarios.
Nickolas Ashford and Valerie Simpson were among the elite songwriting teams at Motown Records, penning modern classics such as "Ain't No Mountain High Enough" and "You're All I Need To Get By."
A versatile composer, arranger and jazz musician, Johnny Mandel's credits include playing in the bands of Jimmy Dorsey and Count Basie and composing immortal movie and television music such as the MAS*H theme "Suicide Is Painless."
Saul Walker was a career-long audio innovator, teacher and mentor. From his early work in rocket telemetry to founding API in 1969, his designs continue to influence the music recording industry.
A special award presentation ceremony and concert celebrating the honorees will be held on May 11, 2019, in Los Angeles. Additional details regarding the ceremony will be announced in the coming weeks.
Emilio And Gloria Estefan $200,000 Music Scholarship Announced