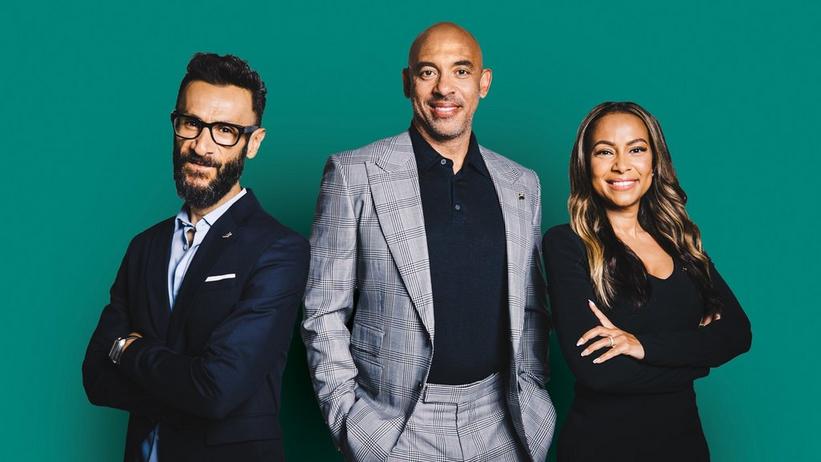 (L-R) Panos A. Panay, Harvey Mason jr. and Valeisha Butterfield Jones
Photo Courtesy of the Recording Academy®/photo by Matt Winkelmeyer by Getty Images © 2021
news
The Recording Academy Turns 65: A Nod To Its Beginnings And A Commitment To A New Era
This weekend brings a happy milestone: The Recording Academy will turn 65. Together, let's remind ourselves of the organization's beginnings and redouble our commitment to all music people going forward.
Recording Academy
/
May 27, 2022 - 08:00 pm
Over the weekend, the Recording Academy will hit a quiet yet significant milestone: 65 years will have passed since its inception. How does one even come to terms with the enormity of this legacy?
No online post could encapsulate everything that's happened with the Recording Academy since 1957 — a year Eisenhower was president, Elvis reigned in the charts, and the Space Race heated up.
Still, it's worth pausing and considering how the seeds were sown all those years ago and how the Recording Academy is flourishing as a renewed organization in 2022.
1955: The First Seeds
In response to a request from the Hollywood Beautification Committee, five top L.A.-based record executives met on April 28 to determine names of artists worthy of their own star on the Hollywood Boulevard Walk of Fame.
In attendance were Paul Weston of Columbia, Lloyd Dunn of Capitol, Sonny Burke of Decca, Jesse Kaye of MGM, and Dennis Farnon of RCA Victor. The focus was to develop criteria to use as a "yardstick" to determine which names should be submitted.
This meeting also illustrated the growing importance of having a "proper means for rewarding people on an artistic level" — similar to the motion picture and TV groups. This group later became known as the Founder's Committee.
On May 20, Paul Weston presented criteria on how to best determine which artists should receive a star to the other members of the Founder's Committee. The total number of record sales was the primary benchmark used to select artists for this project.
1957: The Academy's Beginning
On May 28, The Founder's Committee met again: "A Group to Form a Record Award Society" convened at the Brown Derby Restaurant in Hollywood.
The meeting opened with a general discussion of the classifications for which awards should be given and current procedures. The name agreed upon for this new organization? The Academy of Recording Arts and Sciences.
Mr. Dunn made the motion that "James Conkling become temporary chairman of the committee for the formation of the Academy of Recording Arts and Sciences." The motion was seconded by Mr. Weston and carried unanimously.
Questions and concerns regarding the criteria to be used as a benchmark for the Hollywood Beautification Committee were discussed — and in attendance with the Founder's Committee was former Columbia Records president James B. Conkling.
Flash Forward To 2022
When asked about the incredible strides the Recording Academy has made in recent years, CEO Harvey Mason Jr. offered a rejoinder.
"That'll take up the whole interview — we don't have time for all the positive developments!" he told RecordingAcademy.com with a smile. "The great work that MusiCares has been doing over the last however many months during COVID. The way we're changing our membership. The way we're inviting members. The way we're constituting our boardroom. The way we're working in education initiatives. Our internship program; the Black Music Collective; our advocacy work at the GRAMMY Museum."
Mason went on to touch on a crucial tentpole of the Recording Academy: diversity, equity and inclusion (DEI). This commitment to giving all music people a fair shake manifests in communications, artist outreach, leadership, and so many other avenues.
For more information on the Recording Academy's astounding developments in service to the global music community, check out the article "New Vision, New Era, One Academy" in the 2022 GRAMMYs program book on page 130.
And this weekend, let's ring in the Recording Academy's 65th birthday — both with a nod to the past, but a renewed commitment to render service to all music people in the years to come.
Everything You Need To Know About The Recording Academy's 2022 Chapter Board Elections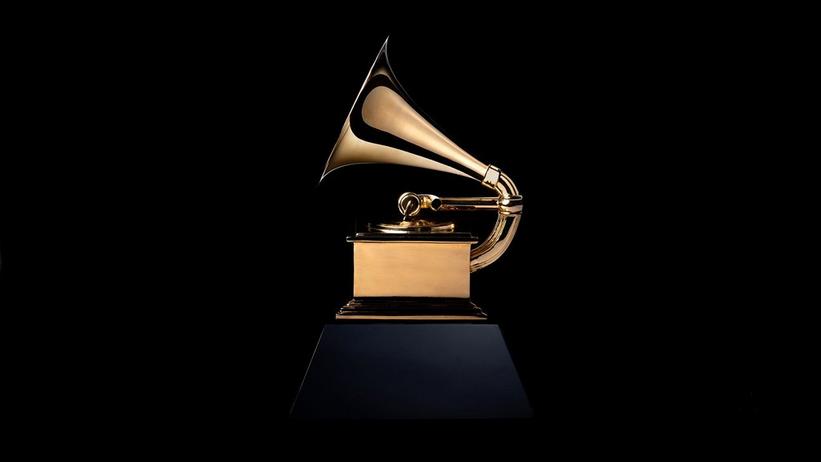 news
Statement From Harvey Mason jr., The Recording Academy CEO
The following is a statement from Recording Academy CEO Harvey Mason jr. regarding nominations for the 64th GRAMMY Awards
Membership
/
Nov 26, 2021 - 02:49 am
"Realizing that today is a time to celebrate Thanksgiving with family and friends, we reluctantly felt compelled to respond to the suggestive and sometimes erroneous reports we have seen in the media regarding the Academy's decision to expand our general fields from eight to 10 nominees. But first, we must pause and give thanks for the many blessings bestowed upon us over the last year.
Our music industry has so much to be thankful for. The love and passion for what our community has produced has also led to one of the most robust nominating processes in the history of our Academy. I applaud our Board of Trustees, for having the agility and foresight to approve this expansion as a way to honor more music, more artists and more genres. And yes, they did it quickly and decisively, and they did it without knowing who the additional nominees would be.
For those who would suggest any counter-narratives to stir drama and drive clicks, I would ask that you please take a fresh look at the new Recording Academy.
Happy Thanksgiving to all of this year's nominees and music fans everywhere."
—Harvey Mason jr., CEO of the Recording Academy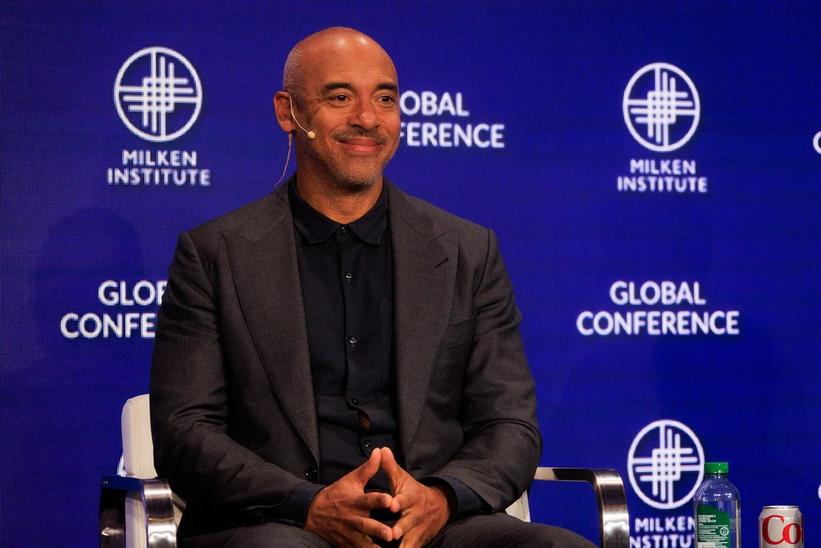 Photo courtesy of the Milken Institute
news
Watch Recording Academy CEO Harvey Mason Jr. Appear On "Drop The Mic: The Business Of Music" Panel
Comprising more than 180 public and private sessions, Milken Institute Global Conference 2022 featured a captivating panel called "Drop The Mic: The Business Of Music" — featuring Mason alongside other music business leaders.
Recording Academy
/
May 17, 2022 - 06:33 pm
The Recording Academy's very own CEO, Harvey Mason Jr., just got deep on the mechanics of the music biz. On May 4, Mason participated in the Milken Institute Global Conference 2022, appearing on the panel "Drop the Mic: The Business of Music."
Moderated by Shirley Halperin and featuring additional speakers Marc Cimino (Chief Operating Officer, Universal Music Publishing Group), Sherrese Clarke Soares (Founder and CEO, HarbourView Equity Partners) and Scott Pascucci (Chief Executive Officer, Concord), "Drop The Mic" explored how the music business has expanded beyond playing records and attending live concerts.
In 2022 and beyond, the industry encompasses downloads, catalog buys, creative NFTs that serve as souvenirs, virtual experiences, and a whole lot more. In the below video, captivating speakers detail how we can follow these developments into a brave new world for music and music people.
Comprising more than 180 public and private sessions, Milken Institute Global Conference 2022 featured nearly 2,000 attendees participating in-person — along with thousands more viewing the livestream from around the world.
Enjoy the video, which clocks in at more than an hour, and keep checking RecordingAcademy.com for updates on how the music business continues to evolve, flourish and thrive as a nurturer of the world.
Everything You Need To Know About The Recording Academy's 2022 Chapter Board Elections
Photo: Aaron Doggett for Visyoual Media
news
Recording Academy Appoints Ryan Butler As Vice President Of Diversity, Equity & Inclusion
The Recording Academy announced today the appointment of Ryan Butler as Vice President of Diversity, Equity & Inclusion, effective immediately. Butler leads DEI internally and externally for the Recording Academy and its affiliates.
Recording Academy
/
Mar 10, 2022 - 09:31 pm
The Recording Academy announced today the appointment of Ryan Butler as Vice President of Diversity, Equity & Inclusion, effective immediately. Reporting to Co-President Valeisha Butterfield-Jones, Butler leads diversity, equity and inclusion internally and externally for the Recording Academy and its affiliates. He is responsible for enterprise-wide diversity and inclusion efforts and ensuring the Academy's core value of diversity, equity and inclusion remains embedded throughout all aspects of the organization, including internal staff culture, Membership, Awards, Advocacy, and related programs. He also sets national and Chapter goals to accelerate outcomes for underrepresented communities and creators.
"We are so proud to have Ryan as our Vice President of DEI," said Harvey Mason jr., CEO of the Recording Academy. "His passion and leadership have been instrumental to the huge strides in diversity, equity and inclusion we've accomplished over the past two years and we're excited to see how he'll continue to enhance our commitment to the music community."
Butler joined the Academy in 2019 as a key member of the Advocacy and Public Policy team and later served as Director then Senior Advisor of the Diversity, Equity & Inclusion department. Within DEI, he's led various efforts including the launch of the Academy's first-ever Black Music Collective and the podcast of the same name, the Women In The Mix® Study alongside Berklee College of Music and Arizona State University, and the implementation of an Inclusion Rider for the 64th Annual GRAMMY Awards®. Butler also was instrumental in launching a series of partnerships including Color Of Change and GLAAD. During his tenure as Senior Advisor, Butler simultaneously served as the Founding Executive Director of the Warner Music/Blavatnik Center for Music Business at Howard University.
Prior to his role at Howard, he held various positions at Scripps Howard School of Journalism & Communication at Hampton University, beginning as an adjunct professor and becoming the Assistant Dean for Administration. He also held past roles at 3EE Consulting, Atlantic Records, the Recording Industry Association of America (RIAA), Swidler Berlin Shereff Friedman, LLP, and District of Columbia Superior Courts in Washington, D.C.
Butler serves on Warner Music Group's Global Diversity, Equity & Inclusion Advisory Board and the ADCOLOR for Music Advisory Board. In 2020, he was a founding member and Chair of the Diversity & Inclusion Committee on the Recording Academy's Staff Council. He also has received multiple Outstanding Professor Awards, an Academic Excellence Award and a President's Ambassador of Excellence Award from Hampton University.
Butler holds a bachelor's degree in strategic, legal & management communication from Howard University and a master's degree in music business, with a concentration in entertainment, media & technology from New York University.
The Recording Academy, Berklee College Of Music And Arizona State University Launch Women In The Mix Study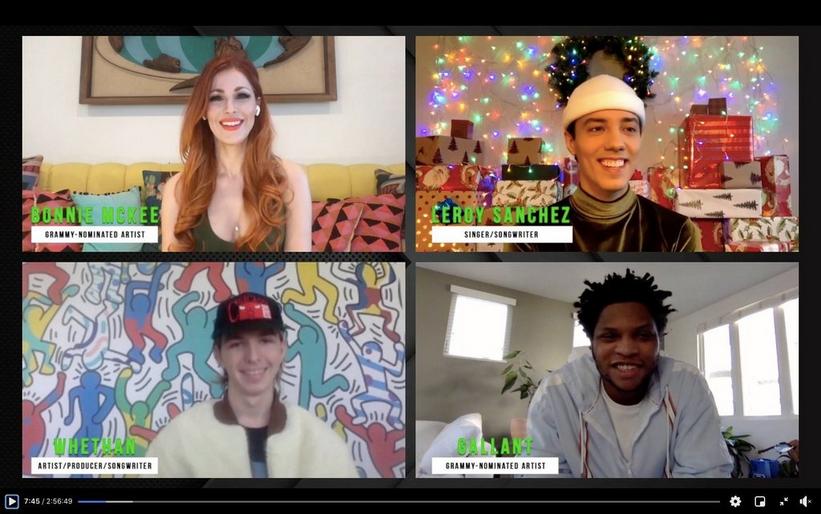 Clockwise from top left: Bonnie McKee, Leroy Sanchez, Gallant and Whethan
Screenshot from New Year x New Music x New Normal summit
news
New Year x New Music x New Normal: How Artists, Creatives And The Music Industry Learned To Pivot And Adapt During The Pandemic
Presented by the Recording Academy's Los Angeles Chapter, this timely and introspective peer-to-peer discussion saw creatives and music industry professionals discussing the future of the music industry
Membership
/
Dec 18, 2020 - 06:26 am
To say 2020 has been the most unprecedented year for the music industry is redundant as well as an understatement. With all the upheavals that have come with the pandemic, not the least of which are the cessation of in-person live shows and lockdowns that have impeded studio sessions, have come many adjustments and changes in approaches to the creation of music. This has brought about a prolific time for the creators who have successfully pivoted, gaining knowledge and additional skills in the process, which they are taking with them into 2021.
The Recording Academy's Los Angeles Chapter summit, New Year x New Music x New Normal, which took place virtually Wednesday (Dec. 16), explored this topic through four panels that offered a range of perspectives from the various sides of the industry. Each of the 45-minute panels focused on a specific cross section of creatives, including artists, songwriters/producers/A&R, arranger/conductor/composer and music for visual media. Conducted in conversational style, the panel discussions saw professionals sharing experiences, trading ideas and finding common ground.
Hosted by the Executive Director of the Los Angeles Chapter, Qiana Conley, the panels featured guests and speakers like: the Recording Academy's Interim President/CEO, Harvey Mason jr.; GRAMMY-winning producer/music director and L.A. Chapter governor Gregg Field; GRAMMY-winning songwriter/producer Philip Lawrence; GRAMMY-nominated producer and L.A. Chapter advisor Jeff Gitelman; GRAMMY-nominated songwriter and L.A. Chapter governor Marcus Lomax; GRAMMY-nominated composer/conductor/music director and L.A. Chapter governor Ryan Shore; GRAMMY-nominated artists Bonnie McKee and Gallant; A&R executives and L.A. Chapter governors Amanda Samii and Nicole Plantin; music supervisor and L.A. Chapter trustee Julia Michels; and artists Leroy Sanchez and Whethan. Also speaking were the Los Angeles Chapter's senior operations manager, Nicole Brown, and membership manager, Brittany Presley, plus musician/producer, founder and CEO of Jammcard, Elmo Lovano.
Watch the New Year x New Music x New Normal summit in full on Facebook.
Clockwise from top-left: Qiana Conley, Brittany Presley and Nicole Brown | Screenshot from New Year x New Music x New Normal summit
"We've all been impacted by the events of 2020 from the pandemic to social injustice to the continued advocacy efforts that we've been putting forward, fighting for music creator rights," Conley said in her opening remarks at the summit. "We take on these things together and music continues to unite us, both in our purpose and in the soundtrack of our passions. Our summit will allow creators to talk amongst themselves, to share and have conversations with each other about how they've been creating in this bubble, and to also sow what they expect from the New Year from the lessons that they've learned or the changes that they've made and how that will ultimately shape their creative process moving forward."
The A Conversation With Artists panel, moderated by McKee, began the summit with Gallant, Whethan and Sanchez. Some of the topics discussed included the creation of music remotely, schedule management, livestreamed shows, challenging parts of the pandemic, the effects the state of the world made on their sound and more.
Read More: Behind The Record Returns To #GiveCredit To The Behind-The-Scenes Music Creators
"I need to keep making music," Sanchez said of staying connected to fans. "People are still listening to music. A lot of artists have realized that and we've already seen a lot of great music coming out. There's going to be a lot more creation that way. Since people can't do shows, there's a lot of audiovisual stuff. It's not a visual album, but it's some sort of movie or some sort of creative twist around the album that puts a spin on it and people can still consume it from their home and still get an experience that's not a show."
On keeping a schedule, Gallant commented, "I'm such a disorganized dude, the only way to get that clerical work done is if I really planned it out. I would think I wouldn't thrive without that structure, but when you have disorganization on top of world disorganization on top of mental disorganization, it's just a little too chaotic."
Clockwise from top-left: Jeff Gitelman, Amanda Samii, Nicole Plantin and Marcus Lomax | Screenshot from New Year x New Music x New Normal summit
The next panel, A Conversation With Songwriters/Producers/A&Rs, centered around the topics of creation during quarantine, breakthroughs with challenges and new practices and techniques. All panelists said they have been the busiest they have ever been during this time, with Zoom sessions and meetings allowing them to accomplish more, and more efficiently.
"Our artists are writing from the comfort of their own home," Samii said. "Educating them on new writers, new producers that I think could be really interesting with them so that once we're out of this pandemic, we're not starting from zero. Zoom sessions are not the sexiest thing to do, but they work. I can get an artist in Australia or London in with people in L.A. today, and I can grab somebody from Nashville. There's an advantage to this time where I can grab people and put them in a room where I would have to wait until like the stars aligned, which might take a long time."
Gitelman juxtaposed not being able to be in the same room with an artist and not having a creative and intimate setting to connect with them against the convenience of being able to call someone, like Lomax, and have them quickly help in a session.
"It's been revolutionary where certain writers have been able to give me two hours and then they'll do two hours somewhere in another Zoom session. A challenge, but something I believe we have to push ourselves to adjust to," Gitelman said.
Lomax said what helped him break through this challenge is continuing to work with the same people he has for the last few years. "The core same people that pretty much I've been doing music with, I've been very familiar with for the last few years so that was an easy way to get into it for me," he said. "Once I got into it, these sessions aren't going as long. I can be available to more people more frequently and maybe be more effective and more efficient in a different way."
"It's allowed us to use our time differently than we would have used it in the past and that's not a bad thing," Plantin added. "We've been able to pour a little bit more into ourselves, dig into ourselves a little more and do things that we may not have had the time to do before."
On the topic of inspiration, Gitelman said, "It's an important time in history right now. Are you going to be on this side of it? Or are you going to be on this side? All of us need to evolve and push ourselves a little more. If you need to learn a DAW, Pro Tools or Logic, if your career depended on it, wouldn't you be able to do that? I'm a fighter. We're going to get through it. We're going to make it happen. I encourage other people to embrace the evolution."
"It's been a testing year, but it's been a great year for music, and I think we're going to see some great music come from this. A lot of people have a lot to say and I'm looking forward to hearing that," Samii concluded.
Ryan Shore (L) and Gregg Field (R) | Screenshot from New Year x New Music x New Normal summit
The A Conversation With Arrangers/Conductors/Composers panel was a one-on-one between Shore and Field who have a unique perspective from the composing side. Shifting relatively easily into the post-pandemic way of studio recording, Field spoke on one of the major changes he experienced. "If I've got a vocalist, I want to be in the live room with them, one-on-one. The worst thing for me is to leave an artist alone in a room when they've got no energy to come back and forth, so the emotional opportunities for the singer to feel something are missed."
The Los Angeles Chapter leaders came in with some remarks, noting the many ways creatives could engage around advocacy as a member. Conley, who frequently hears members asking about how they could get involved, suggested to "contact Congress."
Read More: VP Of Member & Industry Relations Kelley Purcell On How Recording Academy Members Can Make A Difference
"We are still in the fight, on your behalf, for getting the correct relief that we need for music creators that have been impacted by COVID by encouraging your Congress people to support the HITS Act or the SOS Bill or the Restart Act," Conley said.
Clockwise from top-left: Julia Michels, Philip Lawrence and Harvey Mason jr. | Screenshot from New Year x New Music x New Normal summit
The final panel of the summit was A Conversation With One Project, Three Voices: Music For Visual Media. This panel revolved around the Netflix smash holiday musical, Jingle Jangle: A Christmas Journey. The three voices of Mason, Lawrence and Michels, who moderated the panel, are responsible for creating the unforgettable music of David E. Talbert's Jingle Jangle, mainly during the pandemic.
Michels asked Lawrence about the speed in which he wrote the songs to which he replied, "I fell in love with the story. I was moved by the script. And I fell in love with David and his energy. He's this infectious personality that you just want to be around. Understanding the story and narrative and wanting to do justice to these characters was the catalyst for me to be as spontaneous and in the moment as possible. I've built a career on freestyling. I try not to overthink."
In contrast to the spontaneous and in-person interaction of Lawrence with Talbert, Mason's experience recording for Jingle Jangle was wholly dictated by the pandemic's fluctuating restrictions.
"At certain points we could gather 10 people, so we would rush and get as many people in the room as we could," Mason said. "Then they said now you can only have two people, so we would put people in different booths. At one point we tried to record a choir. Fortunately, in my studio we have five isolation booths, which gave us 10. We stacked it so we ended up with 40 or 50 voices by the time it was done. It was laborious for sure, to say the least. It was not convenient. But it was a challenge, and like the rest of this movie, it was big fun."
Much like the Songwriters/Producers/A&R panelists, Michaels also found that, "I have more access to musicians because, unfortunately, people aren't touring. People are willing to write, and I'm getting a lot of 'yeses' where I think I would have gotten 'nos' on some other projects."
Recording Academy Invites & Celebrates Its 2020 New Member Class