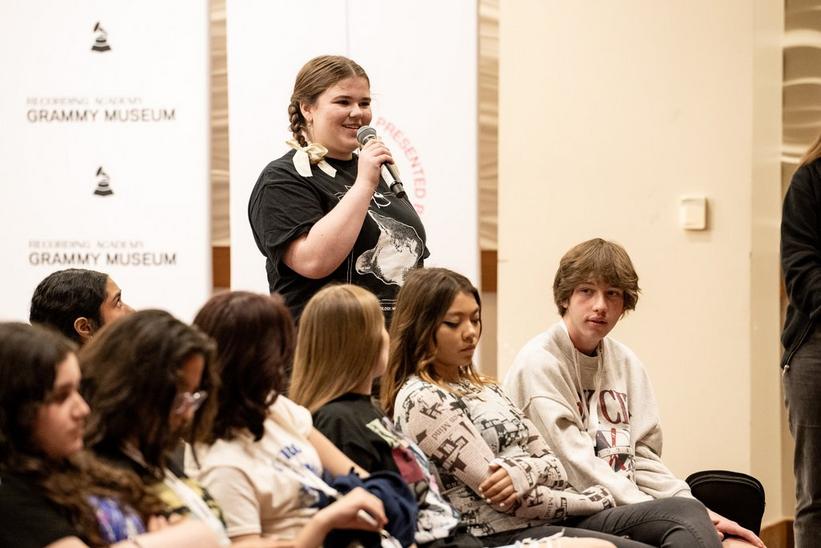 Students participating in 2023 GRAMMY Camp
Photo: Timothy Norris/Getty Images for The Recording Academy
interview
2023 GRAMMY Camp Musicians Share Their Artist Session Experiences
Gracie Abrams, G Flip, Moore Kismet, Paul Klein from LANY, and Lizzy McAlpine were the guest artists for 2023 GRAMMY Camp, where they discussed their career paths and helped students prepare for the music industry.
Recording Academy
/
Jul 24, 2023 - 04:11 pm
Scores of students nationwide are raring to join the music industry — and the Recording Academy just extended a hand to 86 of them during its annual GRAMMY Camp at the GRAMMY Museum in Los Angeles.
From July 16 to July 22, the GRAMMY Museum's guest artists — Gracie Abrams, G Flip, Moore Kismet, Paul Klein from LANY, and Lizzy McAlpine —  shared their career arcs and offered helpful insight about their livesi n the business.
Eight music career tracks were featured: audio engineering, electronic music production, the music business, music journalism, songwriting, vocal performance, video production, and instrumental performance. All culminated in virtual media projects, recordings and/or performances.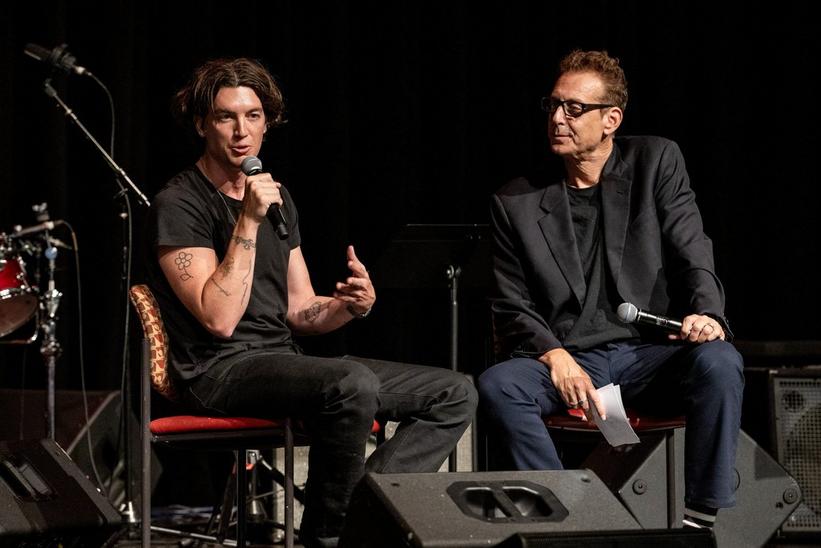 Paul Klein with Adam Weissler at the 2023 GRAMMY Camp. Courtesy of the Recording Academy™️/photo by Timothy Norris, Getty Images© 2023
"GRAMMY Camp embodies the GRAMMY Museum's mission and education initiatives," Michael Sticka, the President and CEO of the GRAMMY Museum, said in a statement. "We're thrilled that with the support of the Hot Topic Foundation, Camp has extended to seven days this year."
To Sticka, this allows "high school students interested in a career in music more time and immersion to study with leading industry professionals and artists, resulting in a genuine learning experience about life in the music industry."
Read on for testimonials from the guest artists about the experience of working with 2023 GRAMMY Camp — and click here to watch the GRAMMY Camp Final Performances on COLLECTION:live.
These answers have been edited for clarity.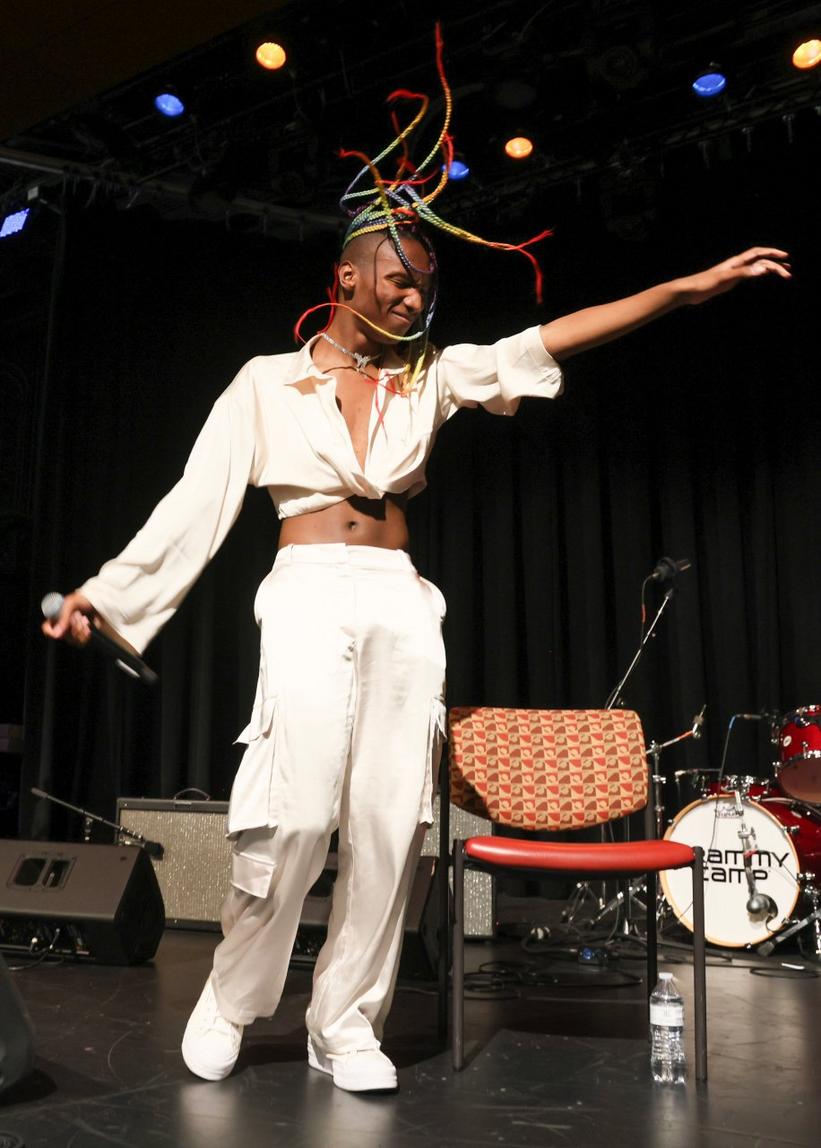 Moore Kismet performing at 2023 GRAMMY Camp. Courtesy of the Recording Academy™️/photo by Rodin Eckenroth, Getty Images © 2023
How does it feel to have participated in 2023 GRAMMY Camp?
Lizzy McAlpine: It feels great! I'm super honored to be a part of this amazing program and to get to talk to high school students who are really passionate about music, like I am. 
Moore Kismet: It's such an amazing honor to be a part of this year's GRAMMY Camp and help other kids my age learn about creating and sharing music in this current generation! 
Gracie Abrams: I feel so lucky to be included. 
The idea of being a part of a community that honors the impact of music, that lends its curiosity to learning ways of navigating the industry and leaning into the craft — I just couldn't be more grateful to participate and watch this next generation of storytellers and artists. 
G Flip: I'm so stoked to be involved with GRAMMY Camp! I was a drum teacher for many years and have always loved connecting with students who are interested in music. 
My drum teacher, Jenny, is the reason I'm a drummer so I know the importance of camps like this. Connecting with students is so important and rewarding, I can't wait.
I'm also such a big fan of Gracie Abrams, Lizzy McAlpine, Paul Klein, and all the other participants. I'm so honored to be included.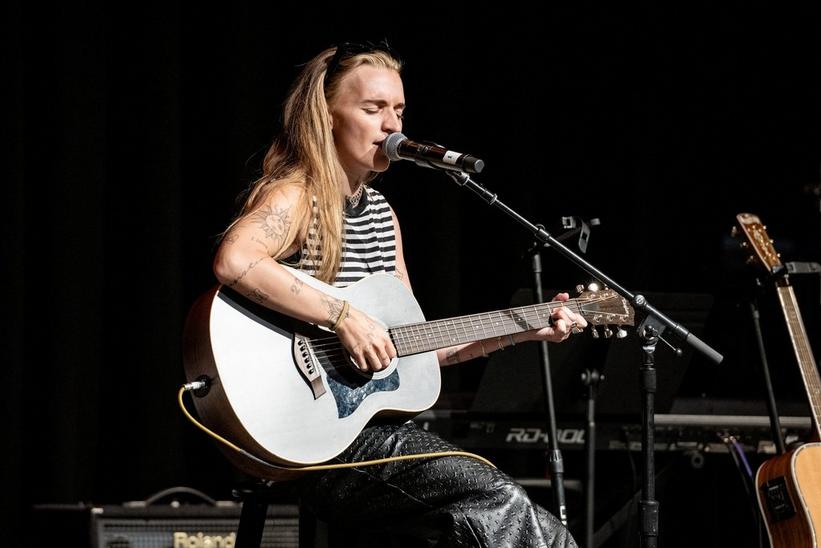 G Flip performing at 2023 GRAMMY Camp. Photo: Courtesy of the Recording Academy™️/photo by Timothy Norris, Getty Images © 2023
In your eyes, what makes GRAMMY Camp an important and integral part of the music community?
McAlpine: It's crucial to foster the love of music, especially at the age these students are at right now — and to have a program that does that while also opening them up to a world of possibilities is so important.
Abrams: I feel the importance is in fostering curiosity and freedom and support in this industry. To be a young person surrounded by peers who are equally passionate and driven is such an impactful thing.
G Flip: During childhood and adolescence, your brain is growing and forming and grasping onto areas that spark interest and serotonin.
For my teenage years, drums was that for me. Giving students an opportunity like GRAMMY Camp is so awesome because it really can change these young people's lives — it can inspire and prove to young individuals that you can make a career from what you love.
They're learning from so many incredible legends and meeting peers who are just as passionate about music as they are. It's rad.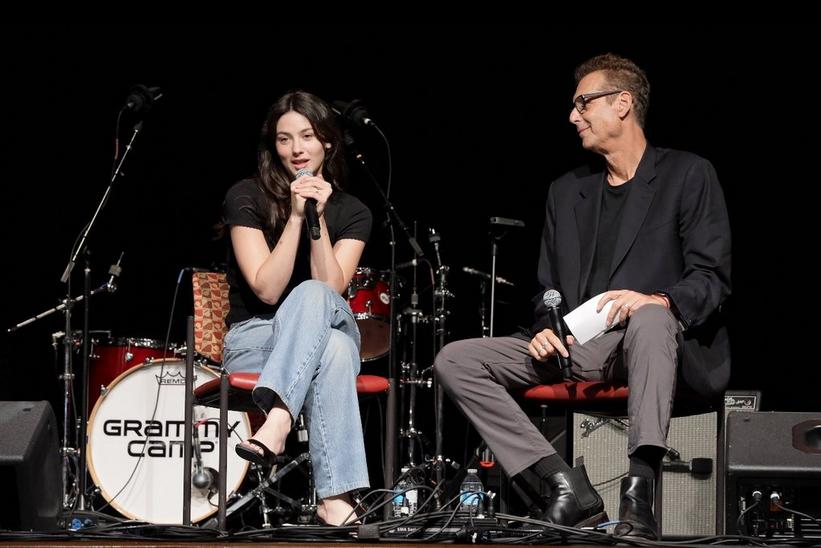 What advice can you offer regarding making it work in the music industry?
McAlpine: Always be true to yourself because that is what makes you unique. Your gut will never lead you astray.

Kismet: Most of my most poignant advice may be specifically geared towards any other queer students in the program, but considering how a lot of the kids in the program are my age or slightly older, I want to be able to provide insight into how to navigate the industry as a young adult.
We're constantly taken advantage of, and I want to be able to show people how to protect themselves, their art, and their passion.

Abrams: My best advice thus far, though I am incredibly new here, would be to surround yourself with truly kind, decent people.
The spirit of those you collaborate with seeps into all the other lanes in your life and every relationship is one you can learn from — to be in the spirit of lifting each other up is critical. 
G Flip: It might sound clichéd, but follow what makes you happy. 
People can tell when something is faked or forced, if you stay true to yourself and just do what you want, people will gravitate towards that authenticity.
Also, if you're not happy at the end of the day, what's the point? Follow what makes you happy and the rest will fall into place.