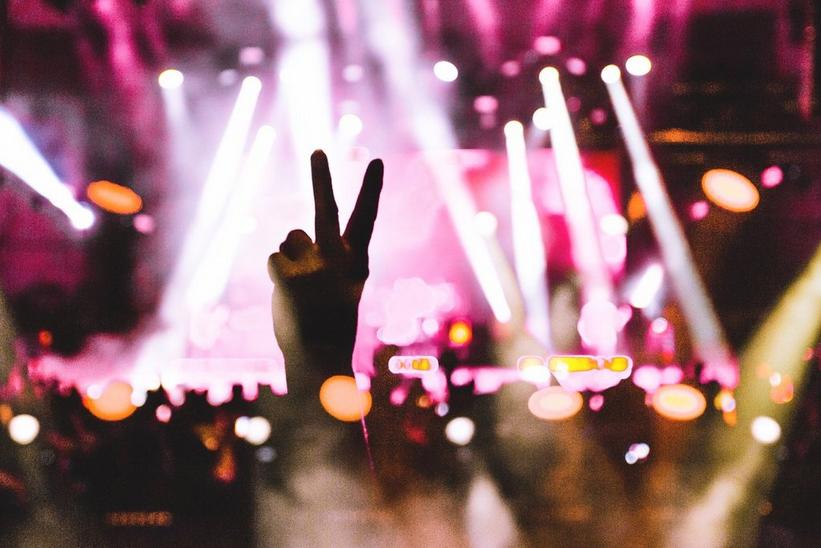 Photo: Jena Ardell via Getty Images
feature
The PEACE Through Music Diplomacy Act Would Advance Peace Abroad. I've Seen Firsthand How It Can.
Sophia Andrews, the founder of arts-education program Ngoma Kenya, on why the PEACE Through Music Diplomacy Act would be a boon to global peace initiatives if passed.
Advocacy
/
Nov 4, 2022 - 03:53 pm
​​In Jan. 2022, Rep. Michael McCaul (R-TX) and Rep. Ted Deutch (D-FL) introduced the PEACE Through Music Diplomacy Act.
On July 29, 2022, the Act passed through the House Foreign Affairs Committee. If signed into law, the PEACE Through Music Diplomacy Act would use music and music-related global exchange programs facilitated by the Department of State and relevant private sector partnerships as a tool to advance peace abroad.
As a result, music will be used to build a cross-cultural understanding which is critical to protect the expression of music. Music is a powerful, unifying tool that is and should be used to raise global awareness for peace and engage diplomacy.
Globally, music is used as a form of expression. Music-related cultural exchange programs are valuable because they inspire new forms of artistic articulation. Participants involved in these programs learn how to interact with people from different cultures despite potential language barriers.

In addition, members learn about new music and environments while promoting their peace and diplomacy agenda. Furthermore, the US State Department aims to encourage diplomacy globally and commits to humanitarian efforts worldwide.

Of those commitments, the PEACE Through Music Diplomacy Act will connect music-focused programming to continue to advance the State Department's programs.

I have seen firsthand the positive impact music and music-related cultural programs can have on people. Through my time abroad working with various arts-focused organizations, I have witnessed people's passions flourish and lives be changed through music. Not only is music a form of expression, but it transcends languages and cross-cultural barriers.

Through the organization I created, Ngoma Kenya, which focuses on access to arts education in Kenya, music is used to spur much deeper conversations and actions of advocacy towards injustices and peacebuilding. We use music and the arts to reach marginalized communities and empower them with tools of advocacy.

Every day, our programs and team bring music, dance, and art classes to hundreds of children across Kenya to engage them through the arts. In the past, we have hosted specialized peace through art sessions led by community artists, musicians, dancers, and activists in Nairobi, Kenya's capital.

Because I have seen the positive influences music has played in my life, I know it does the same for others in both my community and abroad. I believe that the PEACE through Music Diplomacy Act fully embodies this.
After introduction in the House, Senator Patrick Leahy (D-VT) and Senator Thom Tillis (R-NC) introduced a companion version of the PEACE Through Music Diplomacy Act in the Senate. This bill was introduced shortly after they met with Recording Academy advocates during the annual GRAMMYs on the Hill Advocacy Day in late April.
Senator Leahy noted, "Our bill would help facilitate performances, educational events, and cultural programs in communities large and small around the world. I have seen firsthand the power that music has to bring people together from all walks of life, and I am proud to join this effort."  
"This important legislation will ensure that music and music creators continue to play a key role in promoting peace and fostering connection around the world by strengthening cultural exchange programs at the State Department." Recording Academy CEO Harvey Mason jr. said in a statement in support of Senators Leahy and Tillis introducing this bill into the Senate. 
"We look forward to working with the Senators and with our House sponsors to see the PEACE Through Music Diplomacy Act passed into law," he added. 
On October 6, 2022, the Recording Academy hosted its annual District Advocate day, the largest grassroots advocacy movement for music and its creators. Nearly 2,000 Academy members met with their representatives during District Advocate to discuss issues affecting their careers. 
During their meetings, one of the four key bills advocated for was, of course, the PEACE Through Music Diplomacy Act. Members described to their elected officials the importance of supporting this Act and encouraged the passing of the legislation. Two weeks after District Advocate, six members of Congress have now signed as co-sponsors of the PEACE bill proving the effectiveness of the day. 
Past District Advocate days have proved to be catalysts for change in Washington, which bodes well for the prospects of the PEACE Through Music Diplomacy Act. During the 2019 District Advocate, Recording Academy Members met with their representatives to advocate for the CASE (Copyright Alternative in Small-Claims Enforcement) Act.

As a result, the House of Representatives passed the CASE Act before getting it signed into law. This was a massive win for musical artists, and the Recording Academy has no doubt that the PEACE Through Music Diplomacy Act is on the same trajectory.
Why Should Prop. 28 Be Passed? The Ballot Author On Why The California Arts And Music In Schools Initiative Enriches Everybody — Without Raising Taxes