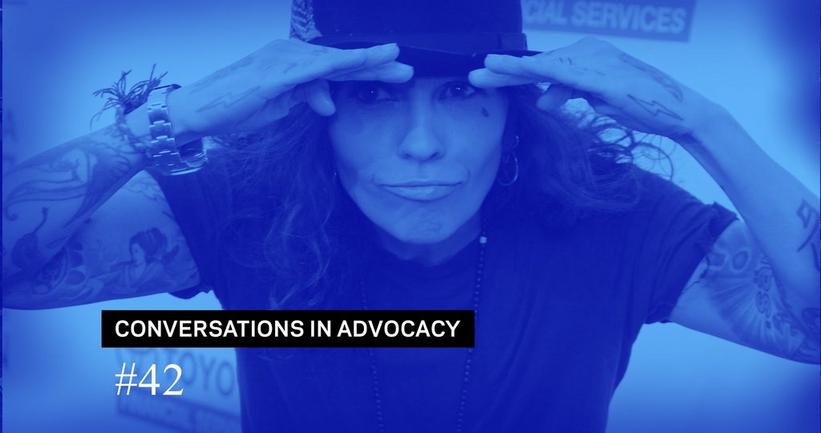 Photo: Greg Doherty/Getty Images
news
Linda Perry & John Legend Team Up To Get Voters To #GetUpandVote
With the midterm elections upon us, two of music's biggest names debut a pro-voting song aimed at increasing voter turnout—and the campaign is taking off
Advocacy
/
Nov 3, 2018 - 01:37 am
"Hey hey, come together/ We can make the world much better/ Can't give up on hope/ Gotta get up and vote, gotta get up and vote." –Linda Perry & John Legend, Conversations In Advocacy #42
Last month, super-singer/songwriter/producer Linda Perry launched a social media campaign encouraging Americans—especially Millennials—to exercise their rights and use their voices at the voting booth. Now, #GetUpandVote is sweeping across social media as midterm elections are in full swing, with an original song co-written by Perry and John Legend. A host of other musicians including Christina Aguilera, Natasha Bedingfield, Kelly Clarkson, Jewel, Alicia Keys and Jessica Simpson, along with big names in entertainment such as Cameron Crowe and Sara Gilbert, have all joined in on the campaign.
Perry and Legend, both members of the Recording Academy Los Angeles Chapter board, each started by posting a solo version of the simple, yet powerful song they wrote together, and other artists have followed suit. The drive to make a difference in this year's midterm elections came from some shocking statistics.
"I believe in taking control of your future," said Perry. "Over 90 million people felt their voice didn't matter and wouldn't be heard. So I thought it was important to let people know that their voice DOES matter and will be heard, no matter what their choice."
Perry's drive to motivate the next generation of difference-makers comes to life via music in the campaign. "John Legend and I wanted to write a little song for people to do their own version and post themselves," she says. "We wrote this while I was on a plane to N.Y. and John was home in L.A."
You can hear Aguilera's and Clarkson's versions below. As momentum builds toward Election Day, Nov. 6, more and more artists are joining the campaign, encouraging their fans—regardless of circumstance or political affiliation—to get out and vote. As Perry puts it in one of her social posts for the campaign, "Doesn't matter what you wear just as long as you are there."
The best part? It might be working, as reports show a much higher early voter turnout-- proof of the power of music to enact change in our world.
Artists Are Rallying Millennials To Vote In Midterm Elections

news
GRAMMYs On The Hill Honorees Named
Legendary artist and producer Quincy Jones — 27-time GRAMMY winner and The Recording Academy's ambassador for its 50th Celebration — will headline a day of music advocacy as part of The Academy's GRAMMYs on The Hill activities in the nation's
Recording Academy
/
Dec 3, 2014 - 05:06 am
Quincy Jones, Sen. Ted Kennedy and Rep. Marsha Blackburn to be saluted
GRAMMY.com
Legendary artist and producer Quincy Jones — 27-time GRAMMY winner and The Recording Academy's ambassador for its 50th Celebration — will headline a day of music advocacy as part of The Academy's GRAMMYs on The Hill activities in the nation's capital on Sept. 5, it was announced today by The Recording Academy.
Events will include a unique afternoon jam session with GRAMMY-winning artist Keb' Mo' and members of Congress. Later that evening at an awards gala, Jones will be honored for his lifelong contributions to American music, and honorees Sen. Ted Kennedy (D-Mass.) and Rep. Marsha Blackburn (R-Tenn.) will be recognized for their legislative support of the arts and music creators.
Among the luminaries joining Keb' Mo' to salute the honorees will be four-time GRAMMY winner and Recording Academy Chair Jimmy Jam, Academy President Neil Portnow, nine-time GRAMMY winner Ray Benson (of Asleep At The Wheel), "Godfather of Go-Go" Chuck Brown, GRAMMY-winning songwriter Brett James ("Jesus Take The Wheel"), country superstar John Rich (of Big & Rich), four-time GRAMMY winner BeBe Winans and seven-time GRAMMY winner CeCe Winans.
"GRAMMYs on the Hill connects top music makers — from singers and songwriters to producers and engineers — with members of Congress in Washington to shed light on the effect music has in enriching our lives," said Portnow. "This year, as part of our 50th Celebration activities, we will highlight the importance of music preservation and education so that it continues to thrive in our culture for years to come."
Throughout the day, more than 120 music professionals from across the country will come to Washington to speak to legislators about promoting policies that improve the environment for music and its makers. Earlier in the day on Capitol Hill, the GRAMMY Foundation will showcase its programs with a special performance by Keb' Mo', who will jam with members of the Recording Arts and Sciences Congressional Caucus (the "Congressional GRAMMY Band" — a group of musician members of Congress who have informally jammed at previous Academy advocacy events) in the Cannon House Office Building Caucus Room on Capitol Hill.
That evening, GRAMMYs on the Hill will move to the ballroom of the Willard Inter-Continental Hotel for its 7th annual gala dinner where The Recording Academy will honor Jones, Sen. Kennedy and Rep. Blackburn. Chesnee High School of South Carolina will receive the GRAMMY Foundation's Signature School Award and Scholarship for its outstanding commitment to music education.
For more information, please click here and here.

news
The Recording Academy Reveals Leadership Council For Newly Launched Black Music Collective
The distinguished leadership committee will work with honorary chairs to elevate Black music creators and professionals
Recording Academy
/
Oct 22, 2020 - 05:30 pm
The Recording Academy's newly launched Black Music Collective (BMC), a group of prominent Black music creators and professionals who share the common goal of amplifying Black voices within the Academy and the wider music community, has announced a distinguished leadership council. The leadership committee is dedicated to progressing the Recording Academy's mission to achieve equitable representation across its membership and the music industry.
The collective will serve as a space for members to speak openly about new and emerging opportunities in Black music alongside an inspiring group of groundbreaking Black music creators and business leaders. Leadership has already begun creating and identifying programming that will encourage the acceleration of Black membership within the Academy.
Members of the leadership council will join Honorary Chairs Jeffrey Harleston, Jimmy Jam, Quincy Jones, Debra Lee, John Legend and Sylvia Rhone to work hand in hand to elevate the mission of the collective. Recording Academy Trustee Riggs Morales serves as the BMC Chair and Washington, D.C., Chapter Executive Director Jeriel Johnson is the Executive Sponsor.
The Black Music Collective's Distinguished Leadership Committee includes the following accomplished music professionals:
Yolanda Adams, Artist
Brianna Agyemang, Executive
Derek "MixedByAli" Ali, Engineer
Tunde Balogun, Executive
Tuma Basa, Executive
Aloe Blacc, Artist
Boi-1da, Producer
Catherine Brewton, Executive
Terri Lyne Carrington, Musician
D-Nice, Artist
Phylicia Fant, Executive
H.E.R., Artist
Om'Mas Keith, Producer
Rico Love, Songwriter
Heather Lowery, Executive
Riggs Morales, Executive and BMC Chair
Steve Pamon, Executive
Tayla Parx, Songwriter
Ryan Press, Executive
Rashid Shabazz, Executive
Jamila Thomas, Executive
Dion "No-I.D." Wilson, Producer
"Our time is now and I'm so excited to add my voice in whatever way I can to honor those who came before me, those who worked building the foundation in this important work in music," H.E.R. said. "Initiatives like this help give a voice to young and emerging artists who dream of an even bigger future. We're all in this together."
"This is a new era of change for the Recording Academy and we are honored to have these leading artists, executives, producers and engineers who are all at the top of their fields join us for such an important moment in our world, our nation and our industry," Harvey Mason jr., chair and interim president/CEO of the Recording Academy, said. "Black music is part of the fabric of our industry and it is so reassuring to stand with these leaders to create momentum, bring change and amplify Black voices."
"We're energized by our partnership with such an esteemed group of Black music leaders who share our mission to foster and accelerate Black representation, equity and inclusion throughout the music industry," Valeisha Butterfield Jones, chief diversity & inclusion officer of the Recording Academy, said. "We've doubled down on our partnership with these leaders and are committed to the work ahead."
Stay up to date on the BMC's progress here.
Diversity, Equity & Inclusion: Watch The Recording Academy's Inspiring "Change Music" Summit In Full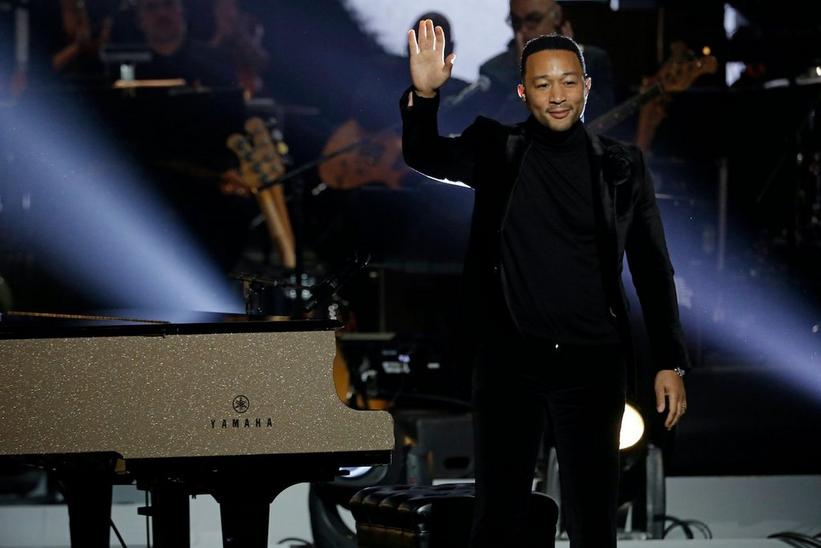 Photo: Cliff Lipson/CBS via Getty Images
news
The Recording Academy Announces Inaugural Black Music Collective Event During GRAMMY Week 2021: John Legend, H.E.R., Quincy Jones, Janelle Monáe, Issa Rae And More Confirmed
The historic Black Music Collective event will feature an array of esteemed Black music creators and professionals known for amplifying Black voices in music and beyond, including PJ Morton, Jeff Harleston, Debra Lee and more
Recording Academy
/
Feb 24, 2021 - 07:30 pm
The Black Music Collective (BMC), a newly launched initiative by the Recording Academy, has announced its inaugural GRAMMY Week event in celebration of Black creators' and professionals' countless contributions to the music industry. Taking place Wednesday, March 10, starting at 5 p.m. PST/8 p.m. EST and hosted live on GRAMMY.com, the virtual event is open to the public; no RSVP or registration is needed.
The historic event, presented by Mastercard and hosted by the BMC Executive Sponsor Jeriel Johnson, will feature an array of esteemed Black music creators and professionals known for amplifying Black voices in music and beyond.
The BMC event will feature unforgettable performances by some of today's biggest stars, including GRAMMY Award-winning artists Yolanda Adams, H.E.R., PJ Morton, and first-time GRAMMY-nominated rapper and producer duo Freddie Gibbs & Alchemist.
In addition to performances, the event will feature intimate reflections and mogul moments from industry leaders, including Executive Vice President of Business & Legal Affairs for North America for Universal Music Group Jeff Harleston; songwriting maverick Jimmy Jam; legendary record producer Quincy Jones; former Chairman and Chief Executive Officer of BET Networks and businesswoman Debra Lee; Chair and Interim President/CEO of the Recording Academy Harvey Mason jr.; and BMC Chair and Atlantic Records Executive Riggs Morales.
Lastly, powerful fireside chats with cultural icons regarding the Black experience in the wake of social justice will be led by Chief Diversity, Equity & Inclusion Officer of the Recording Academy Valeisha Butterfield Jones; Los Angeles Chapter Governor and recording artist John Legend; renowned activist Tamika D. Mallory; singer-songwriter Janelle Monáe; and actor, writer and producer Issa Rae.
The topics to be discussed during the programming include the Impact of Black Music, The Culture Shifting Power of Black Music, Impact of Black Women in Music, and the Power, Purpose, and Progress of the State of Black Music.
"As the first of its kind, we created this event with every intention to amplify Black voices and each of our experiences within the industry," Harvey Mason jr. said . "The BMC will continue to foster a space for members and industry professionals to educate and elevate Black creators during GRAMMY Week and beyond."
"We are thrilled to announce this virtual program as the BMC continues to celebrate Black music and those who share our mission to foster and accelerate Black representation, equity and inclusion throughout the music industry," Morales said. "The Black Music Collective will continue to tailor events for Black creators to feel uplifted and supported and we are excited for this GRAMMY Week kickoff."
Stay up to date on the BMC's progress here.
The Recording Academy Announces "Women In The Mix" Virtual Celebration: Cyndi Lauper, Ingrid Andress, MC Lyte, Sheila E., Tina Tchen And More Confirmed
news
Neil Portnow's 49th GRAMMYs Telecast Remarks
Recording Academy
/
Dec 3, 2014 - 05:06 am
What if the GRAMMYs had to give up the Best New Artist category because there weren't any? Well, as long as The Recording Academy has anything to say about it, that's not going to happen! Tonight, we've already met some of this year's remarkable Best New Artist nominees, and in a few minutes, we'll see a fresh new face experience her "ultimate" GRAMMY Moment provided by The Academy.
When I was just 6 years old, I watched Elvis on TV, and knew what I wanted to do with my life. And thanks to my parents and the dedicated music teachers at school, I realized my dream of a career in music. Now, we need to make sure that others have that same chance.
Let me show you exactly what I'm talking about. Meet Anne Lee, a very talented 15-year-old public school music student, and Christian Sands, a 17 year old who won a spot in our GRAMMY Jazz Ensemble.
Our GRAMMY Foundation programs like GRAMMY in the Schools and GRAMMY Camp teach and encourage thousands of kids who love music, and whose lives are better for it. This underscores the most fundamental point — every child deserves exposure to music and the arts in school!
There are some encouraging signs out there. Just this year, The Recording Academy and the music community rallied their forces here in California to reverse the trend of reduced funding. The result: more than 100 million dollars for music education with millions more for instruments in schools.
The time is now to contact your elected leaders. Tell them that music is just as essential to the next generation's development as any other subject. We'll make it easy for you — go to GRAMMY.com. We'll connect you directly to your representatives so your voice can be heard.
You're here — or out there — because music is an important part of your life. Together let us all ensure that music stays just as vital and alive for generations still to come.